Lay's Releases The Most New Flavors Ever, Bringing Fans A Regionally Inspired 'Summer Of Flavor'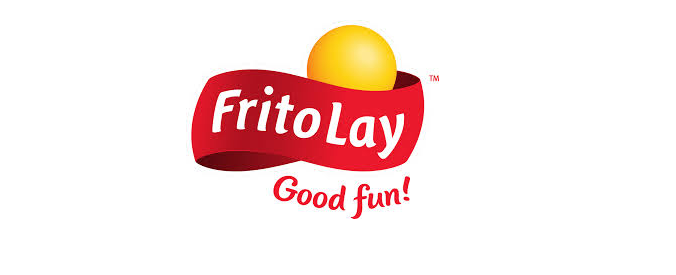 Americans nationwide are flocking to outdoor festivals and events as they soak up the last moments of summer. The Lay's brand is joining the festivities and delighting fans with eight regionally inspired potato chip flavors.
This summer, Lay's – one of the marquee brands from PepsiCo's Frito-Lay division – is releasing the most chip flavors that the brand has ever introduced at one time, giving fans a summer surprise that they won't forget. As part of the brand's new "Tastes of America" program, Lay's is introducing eight new regionally-inspired flavors that represent distinctive tastes from across the country. In just a few bites, flavor fans can travel coast-to-coast as they enjoy local flavors from across the nation.
"Lay's knows how significant local cuisine is to Americans," said Sarah Guzman, senior director of marketing, Lay's. "From Fried Pickles with Ranch in the Midwest, to Deep Dish Pizza in the Heartland or Cajun Spice in the Central Gulf, we wanted to honor the beloved flavors that remind our fans of home by making 'Tastes of America' our biggest flavor launch yet. We couldn't think of a better time of year to bring these flavors to our fans because between barbeques, food festivals and outdoor fun, summertime truly is the most flavorful time of year."
A Flavor – and Celebration – For Every Region
To celebrate the beloved flavors that make up each region's history and DNA, Lay's will embark on a Tastes of America tour where Lay's will be popping up at hometown food festivals across the country. To help bring the flavor, Lay's has enlisted the help of award-winning Internet personality, comedian, bestselling author and food enthusiast, Hannah Hart to make special appearances throughout the tour. As the star of the popular Food Network series, "I Hart Food," Hart went on a culinary road trip in search of the best dishes from coast to coast and has seen firsthand how important local flavor is to Americans.
"I have had the privilege of being able to travel coast-to-coast in search of the best local dishes, and that experience has proven to me how important local flavor is to Americans" said Hannah Hart. "That's why I'm excited to partner with Lay's to celebrate the tastes that make each region of the country so unique. I've seen firsthand how proud people can be of their hometown ingredients that have been used for generations – and I'm looking forward to hit the road with Lay's to connect with locals firsthand and celebrate their flavors!"
The eight exciting flavors, all featured in a kick-off video on Hannah's YouTube channel, are:
Cajun Spice (Central Gulf): Prominently featured across beloved dishes like Jambalaya and Blackened Cajun Chicken, this Gulf Coast iconic flavor includes a mix of garlic, paprika, onion and oregano. The flavor celebration will take place at the Louisiana Shrimp & Petroleum Festival in 

Morgan City, La.

, from 

August 31

 – 

September 2

.
Chile Con Queso (Texoma, Mountain, SoCal): Inspired by a Southwest favorite, this flavor infuses the legendary Tex-Mex taste of velvety cheddar queso with a dash of spice. The flavor celebration will take place at the Houston Food Fest on 

August 18

.
Chesapeake Bay Crab Spice (Mid-Atlantic): Inspired by crab shacks along the Atlantic, this flavor is a taste of the Bay with custom-blended spices ready to savor. The flavor celebration will take place at Chesapeake Crab & Beer Festival in National Harbor, Md., on 

August 18

.
Deep Dish Pizza (Heartland & Mid-America): A taste of the iconic stuffed deep-dish pizza inspired by the famous Giordano's pizza recipe. The flavor celebration will take place at Navy Pier in 

Chicago, Ill.

, on 

August 11

.
Fried Pickles with Ranch (Midwest): A deep-fried favorite at Midwest state fairs, you can't pass up the opportunity to try this fair food fav. The flavor celebration will take place at Missouri State Fair in 

Sedalia, Mo.

, from 

August 16

 – 18, with 

Hannah Hart

 on 

August 16

.
New England Lobster Roll (Northeast): Inspired by the lobster shacks of the Northeast, fans can now get the flavor of fresh lobster served on a buttery grilled roll. The flavor celebration will take place at Maine Lobster Festival in 

Rockland, Maine

, from 

August 1

 – 5, with 

Hannah Hart

 on 

August 2

.
Pimento Cheese (Southeast): Inspired by Sunday socials and Southern charm, this flavor is a taste of creamy sharp cheddar with a hint of cayenne pepper. The flavor celebration will take place at Shrimp & Grits Festival at Jeckyll Island, Ga., from 

September 14

 – 16.
Thai Sweet Chili (Pacific Northwest):  The food truck scene of the Pacific Northwest inspired this flavor, boasting the delicious blend of sweet chili sauce with a hint of heat. The flavor celebration will take place at Bite of 

Seattle

 from 

July 20

 – 22, with 

Hannah Hart

 on 

July 20

.
In addition to the eight new regional flavors, Lay's is bringing back regional favorites from past programs, including Lay's Wavy West Coast Truffle Fries in the West, Lay's Ketchup in the North East, and Lay's Wavy Fried Green Tomato in the Southeast. Each of the eight regional flavors will be available at retail stores in their respective market beginning July 30 through September 23. Want to get all eight flavors without driving across country? Starting July 30, a Variety Pack with the full collection will be available to purchase at www.Lays.com.
For more information on the Lay's Tastes of America campaign, please visit www.Lays.com.
About Lay's
Lay's is one of the brands that makes up Frito-Lay North America, the $15 billionconvenient foods division of PepsiCo, Inc. (NYSE: PEP), which is headquartered in Purchase, NY. Learn more about Frito-Lay at the corporate website, http://www.fritolay.com/, the Snack Chat blog, http://www.snacks.com/ and on Twitter http://www.twitter.com/fritolay. Learn more about Lay's by visiting www.facebook.com/lays or on Twitter at www.twitter.com/lays. You can also follow Lay's on Instagram by visiting http://instagram.com/lays.
About PepsiCo
PepsiCo products are enjoyed by consumers more than one billion times a day in more than 200 countries and territories around the world. PepsiCo generated more than $63 billion in net revenue in 2017, driven by a complementary food and beverage portfolio that includes Frito-Lay, Gatorade, Pepsi-Cola, Quaker and Tropicana. PepsiCo's product portfolio includes a wide range of enjoyable foods and beverages, including 22 brands that generate more than $1 billion each in estimated annual retail sales.
At the heart of PepsiCo is Performance with Purpose – our fundamental belief that the success of our company is inextricably linked to the sustainability of the world around us. We believe that continuously improving the products we sell, operating responsibly to protect our planet and empowering people around the world enable PepsiCo to run a successful global company that creates long-term value for society and our shareholders. For more information, visit www.pepsico.com.
SOURCE Frito-Lay North America