Limited-Edition Pringles® Flavor Packs The Juicy Layers Of A Wendy's Baconator Into One Crunchy Bite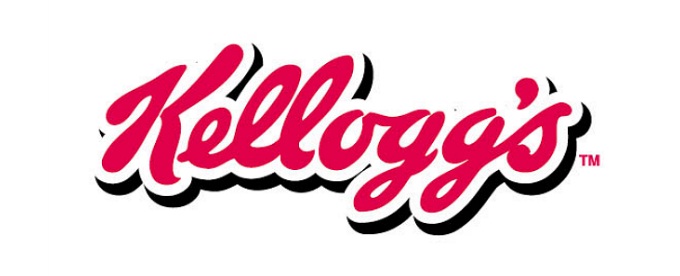 New Pringles® x Wendy's Baconator mash-up delivers a mouth-watering combination of flavors in every bite
Bacon lovers rejoice! The masters of flavor at Pringles® have done it again — this time in partnership with the queen of hamburgers, Wendy's®. The new limited-edition Pringles Baconator® packs all the delicious layers of flavor found in the fan-favorite, Wendy's Baconator, into one perfectly delicious bite.
When it comes to delivering on a mouth-watering, delicious hamburger, Wendy's doesn't cut corners, with a half-pound1 of fresh, never frozen beef2, American cheese, six strips of crispy Applewood smoked bacon, ketchup and mayo of a Wendy's Baconator. Replicating those delicious, layers into one single Pringles crisp? No challenge is too large for Pringles, who packed all these flavors into one perfectly crunchy, extremely convenient bite— the Pringles one-bite Baconator.
"The Pringles brand delivers insanely accurate flavor combinations that are both delicious and convenient," said Gareth Maguire, senior director of marketing for Pringles. "With such a strong fanbase, we knew we had to nail that fresh, never-frozen Wendy's flavor perfectly. Luckily, our flavor experts were up to the task! The Pringles Baconator crisps are the perfect way to enjoy the savory goodness, all in one bite."
Indulging in a Wendy's Baconator craving has never been easier, just break open a can, pop a crisp and experience the wonders straight from your pantry. Want to compare to the flavors of a Baconator? Each can comes with a code on the seal that can be used to score a free Wendy's Baconator, Son of Baconator®, or Breakfast Baconator with purchase when you order through the Wendy's app3. So, take it up a notch and pile Pringles Baconator on top of a Wendy's Baconator or even dip the crisps in a Frosty® for a sweet-and-salty treat.
"At Wendy's, the Baconator has long been an iconic Bacon Cheeseburger like no other. With stacked fresh beef, oven cooked Applewood smoked bacon and piping hot cheese, we knew it was going to be a challenge to get all that flavor and goodness into one bite," said Carl Loredo, Wendy's U.S. chief marketing officer. "We're excited to work with the flavor experts at Pringles to deliver the taste our fans know and love in a unique way. We know our Baconator fanatics will be in for quite a treat when they taste how insanely accurate Pringles made this delicious crisp."
Pringles Baconator will be available for a limited time beginning June 2020 in the snack aisle of grocery stores nationwide. For more information, follow @PringlesUS on Instagram, @Pringles on Twitter, and check out Facebook.com/PringlesUS.
About Kellogg Company
At Kellogg Company (NYSE: K), we strive to enrich and delight the world through foods and brands that matter. Our beloved brands include Pringles®, Cheez-It®, Special K®, Kellogg's Frosted Flakes®, Pop-Tarts®, Kellogg's Corn Flakes®, Rice Krispies®, Eggo®, Mini-Wheats®, Kashi®, RXBAR®, MorningStar Farms® and more. Net sales in 2018 were approximately $13.5 billion, comprised principally of snacks and convenience foods like cereal and frozen foods. Kellogg brands are beloved in markets around the world. We are also a company with Heart & Soul, committed to creating Better Days for 3 billion people by the end of 2030 through our Kellogg's® Better Days global purpose platform. Visit www.KelloggCompany.com or www.OpenforBreakfast.com.
Visit www.KelloggCompany.com
About Wendy's
Wendy's® was founded in 1969 by Dave Thomas in Columbus, Ohio. Dave built his business on the premise, "Quality is our Recipe®," which remains the guidepost of the Wendy's system. Wendy's is best known for its made-to-order square hamburgers, using fresh, never frozen beef4, freshly-prepared salads, and other signature items like chili, baked potatoes and the Frosty® dessert. The Wendy's Company (Nasdaq: WEN) is committed to doing the right thing and making a positive difference in the lives of others. This is most visible through the Company's support of the Dave Thomas Foundation for Adoption® and its signature Wendy's Wonderful Kids® program, which seeks to find every child in the North American foster care system a loving, forever home. Today, Wendy's and its franchisees employ hundreds of thousands of people across more than 6,700 restaurants worldwide with a vision of becoming the world's most thriving and beloved restaurant brand. For details on franchising, connect with us at www.wendys.com/franchising.
Visit www.wendys.com and www.squaredealblog.com for more information and connect with us on Twitter and Instagram using @wendys, and on Facebook at www.facebook.com/wendys.
1 Approximate weight before cooking.
2 Fresh beef available in the contiguous U.S., Alaska and Canada.
3 Must redeem offer via Wendy's® App. Wendy's App download and account registration required. Offer valid from 6/1/2020 to 9/30/2020 only at participating U.S. Wendy's.  See full offer details on applicable product.  The Wendy's name, design and logo and "Baconator" and "Son of Baconator" are trademarks of Quality Is Our Recipe, LLC, used with permission.
4 Approximate weight before cooking.
SOURCE Kellogg Company