5 Great Resources for Getting into the Food Industry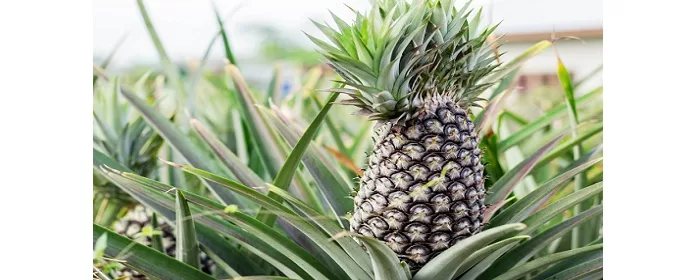 You've ready to roll up sleeves and dive into dreams of entering the food industry. No matter what your vision is, here is some information that can help you with your efforts. Check out these five resources you need when getting into the food industry.
1. A Solid Financial Plan
Without your financial security set in place, you will not be ready to set your restaurant's tables for guests. If you have not done this yet, you need to schedule a meeting right away with a certified financial specialist. Make sure you work with someone who has assisted other food industry customers. Be certain you work with an expert who will actively look at ways to grow your capital, too.
It's important to also be sure that you and your financial planner put money aside designated just for unexpected costs and any possible emergencies. You will run into many unforeseen expenses in the food industry. If you are not prepared for this, your food industry dreams could die. Take time now to make sure you have the money needed to get going and the money set aside for any situation that develops.
2. Quality Ensured Food
It is imperative you only source your food from suppliers that offer amazing, fresh products. That vendor needs to be reliable for you, too. Otherwise, you will not be successful in the food industry. Also, try to utilize as many local suppliers as possible. You might be tempted to think that more expensive ingredients are not worth your investment. But you should know food lovers will pay more for quality ingredients.
You also will need high-caliber back of house staff to ensure your food is prepared the right way. Only hire cooks who are well-versed in food allergies and the various dietary restrictions out there. Invest in quality products and employees. This will help guarantee your patrons receive quality ensured food.
3. A Modern POS System
As you enter the food industry, you must have the perfect point of sale (POS) system for your enterprise set in place. Your restaurant needs to be able to always accurately ring orders, avoid issues with kitchen ticket print-outs, and account for every single item that is sold. The right POS system also will permit your employees to clock-in and clock-out for every shift.
Do not cut corners on this need. Investing in a modern POS system that covers all of your basic will pay off for you. In fact, without one your business will not be successful. Be sure that POS system comes with the right service agreement, too. If you run into issues during hours of operation, you want to be able to reach someone right away who can help you.
4. Professional Cleaning Services
Cleanliness is a big deal in the food industry, and you can guarantee the public will be paying close attention to how clean your business is. If your restaurant is not clean, you can run into issues with your local health department, too.
Some cleaning issues if neglected can even impact the safety of your building. Take, for example, your grease trap. If left unattended, your grease trap could cause a fire. Now is the time to schedule your regular cleaning by searching for professionals in your area online. For example, if you live in Alabama you might search for commercial grease trap cleaning in Birmingham, AL, or wherever your food industry business will be located. Make sure to find someone who will get the job done right.
5. Social Media
Do not forget social media is a huge resource with your efforts. As you enter the food industry, you will be building a brand. You want that brand to be around for a long time, too, right? Make sure you have your social media basics covered for your opening and to help sustain your business for many years to come.
You will at least need accounts for Facebook and Instagram. Use these platforms to market your promos and to build your fan base. You also might want to look into setting up Snapchat, TikTok, and Twitter accounts.
The Resources You Need
Congratulations on your decision to get into the food industry. As you move forward, the resources discussed above will help you with your efforts. Be certain you do not undervalue these suggestions. These are resources you need to be sure you pull it off.