Leveraging Paid Media and SEO for Better Website Traffic and Conversions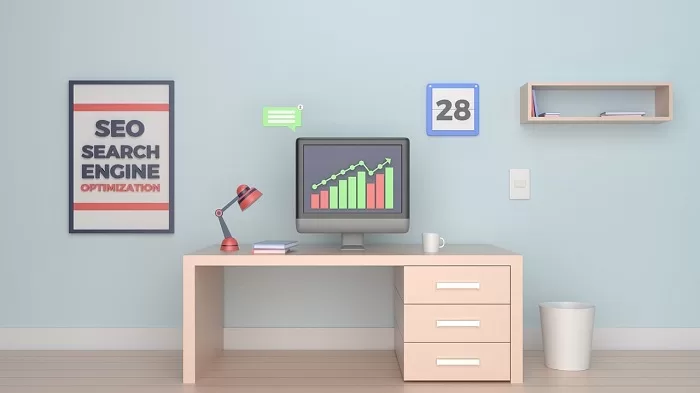 For a website to succeed, it needs visitors to arrive in large numbers, and for these fresh faces to convert after landing.
That requires a few different approaches, with a combo of paid media and search engine optimization bringing the best results. If you're in the dark about harnessing these two elements in tandem, we've outlined the main things to know so that your own site-promoting efforts can improve.
How to Use Paid Media and SEO Together for Maximum Website Visibility
When it comes to paid media and SEO, the aim is to not only attract more visitors, but also ensure that they are the right kind of people who'll then convert into leads or customers.
The first step is understanding how each technique works on its own. Paid media helps target potential customers directly by placing ads in front of them on search engines, social platforms, websites, and so forth. Meanwhile, organic search engine optimization (SEO) increases site visibility within the unpaid results over time, through a cavalcade of content creation & optimization strategies such as keyword research & link building, among other tactics.
Once you've grasped the basics, using both together can be extremely powerful. Leveraging certain aspects of each approach like targeting keywords via PPC campaigns or optimizing existing site content so it ranks higher organically allows businesses to maximize their reach across different channels at once without wasting resources unnecessarily.
Plus, you can track data from each channel to see which is performing best and adjust your approach accordingly. By utilizing paid media and SEO together, businesses can create a comprehensive digital marketing strategy that will help attract the right people to their website – leading to more conversions & ultimately better ROI.
Crafting Engaging Content that Converts: Tips & Tricks from the Pros
Getting website visitors to convert into leads or customers is a challenge for many businesses. But with the right content, you can make it happen. If in doubt, working with a growth marketing firm can bridge any gaps you have in your in-house team when it comes to content creation.
Crafting engaging content that converts requires skill and experience – but luckily, there are some top tips and tricks we can share to help.
First of all, your content should be relevant to your target audience; think about their needs and interests when creating blog posts or other pieces of written material. Writing in an authoritative tone will also help build trust with potential customers so they feel comfortable making a purchase from you down the line.
Adding visuals like videos or images throughout your text not only helps break up long blocks of copy, but also adds value by providing further information that words alone may not convey effectively enough – plus people love visual aids!
Finally, optimizing each piece for SEO (using keywords strategically, etc.) increases its visibility within search engine result pages meaning more people are likely to find it.
What's so appealing about putting quality content at the top of the agenda is that it means you'll have something to share both organically and through paid channels.
This ties back into what we talked about before regarding maximizing your use of every resource available to you. There's no point doubling up on work when you can wring much more out of a single piece of content, so long as it's of a high standard and not just churned out with little thought.
The Bottom Line
It's wise to align your paid media and SEO if you're aiming to boost your site traffic and convert visitors into customers. Hopefully, you've now got an understanding of the basics, and an appreciation of why this is worth doing in the first place.