Kitchen Essentials: 5 Components You Need For Your Kitchen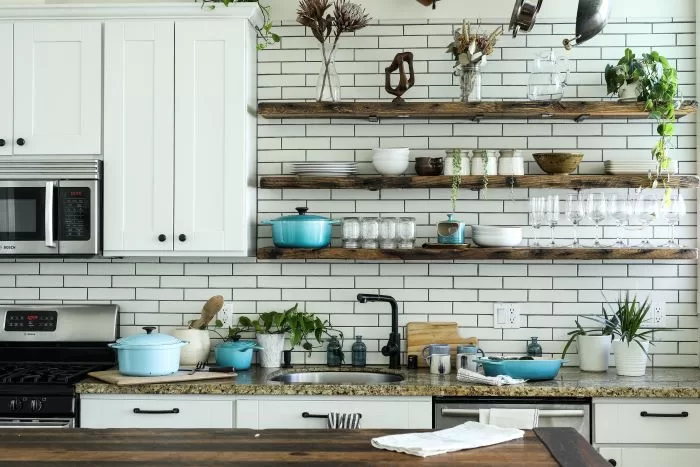 Cooking is fun, and the food makes you satisfied; these are the two things that make culinary interesting for anyone, like someone who doesn't cook likes to watch cooking shows. But for these two to achieve, you need a well-designed and equipped kitchen. Having that kind of kitchen will allow you to make a dish that will satisfy and at the same time enjoyable in preparing it.
Anyone has their kitchen; it's either big or small as long as it's competent in delivering its purpose for cooking. So if you say a well-equipped kitchen, it doesn't mean that you have to buy all the equipment, utensils and stuff for cooking. Because there are times that only a few of them will be used most of the time and will lead to a waste of money.
If you are building your kitchen, this article will help you in building one. The following examples below are some of the essential components any kitchen needs. Take a look and consider some of these examples to have an idea of what you will need for your kitchen.
Kitchen Cabinets
In a kitchen, you just can't let your utensils and spices lay around in different places. Firstly, when it comes to the kitchen, you need to be organized with your things. Like there is a specific place for spices, utensils, and condiments. Storage is essential in any kitchen, like in restaurants. It will then allow you to store your things for cooking accordingly.
Kitchen cabinets allow the kitchen to be neat. You can be able to cook well when things you need are organized in these cabinets. There are many ready to assemble kitchen cabinets online that you can buy. It will be easier for you to buy one rather than getting a carpenter to make one for you. Remember, storage is everything, and make sure you have enough cabinets to store your things.
Kitchen Equipment
You really can't cook without any equipment, unless you are trying to follow the traditional way of cooking this won't bother you. But most of the time, cooking is done through ovens, stoves, and microwaves. With this equipment, you will be able to serve a delicious and satisfying meal for yourself or your family.
A quick note for kitchen equipment is to maintain it properly. It is because it would be dangerous for your house to have malfunctioning equipment. Take time to clean and check for damages that are needed to repair to prevent future problems. Also, you don't need to buy all equipment at once; you can start by buying your stove and microwave first before proceeding to other equipment.
Kitchen Utensils
Kitchen utensils and eating utensils are the same. Both of them are for food, one for eating and one for preparing. The best example of kitchen utensils are knives, chopping boards, spatulas, and peelers. While eating utensils, those are spoons, forks, plates, and soup bowls.
It is essential to have these in your kitchen, and this allows you to prepare the ingredients for your dish, serve your dish, and eat your dish. Forgetting this component would be senseless as you cannot create or satisfy yourself with food without these. When it comes to picking utensils, make sure that they are durable. Buying low-quality utensils will only lead to a waste of money.
Kitchen Sink
A sink is already an understandable component. For example, after using a utensil either while eating or from preparing and cooking a dish, you need to wash those afterward. And to wash it properly, you can do it by using the kitchen sink.
Not only will it be used for cleaning your utensils, but you can also utilize it for washing your vegetables, fruits, and other ingredients that you will need for cooking. Also, it is crucial to keep your station clean, and with the help of a kitchen sink, you can access water. Water is an integral part of cooking as it removes dirt or unnecessary chemicals in your ingredients. It will then lead to the creation of healthy and delicious food.
Garbage Disposal
When you peel or open a box or a wrapper, properly disposing of it is essential. Keeping those anywhere in your kitchen is not advisable as it can contaminate the food you are preparing. In other words, in every kitchen, you need garbage disposal for your waste. When cooking, cleanliness is essential because it affects your health and the food you are preparing. You can do it by purchasing a trash can or some garbage bag beside your kitchen.
Takeaway
The suggestions above are the essential things you need for your kitchen. However, it doesn't mean that these options limit you. Remember, every cook has their ways and taste. So, make your kitchen according to what you want and what you need. It will surely increase your efficiency in cooking and create more delicious dishes.