Monopoly Has Stayed Relevant Through the Years – Other Brands Can Learn From it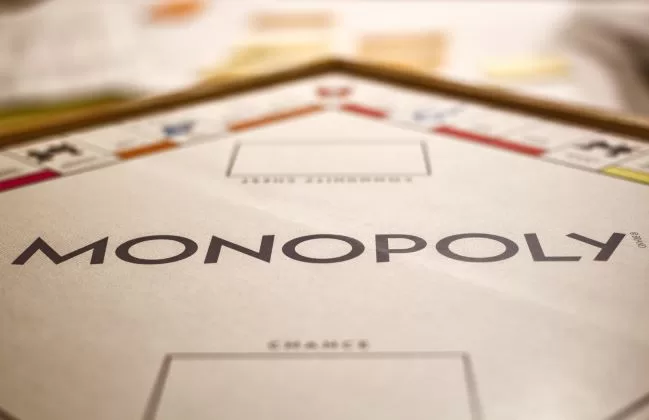 There have been plenty of horror stories in recent times where once legendary brands failed to adapt and ended up falling to the wayside. Blockbuster and Woolworths are prime examples of brands that once ruled the world, only to be swiftly swept away by the rapidly changing tides of technological progression.
Monopoly is one name that has always managed to stand strong, because it has always adapted well to societal shifts. Just like cockroaches are expected to survive a nuclear war, it feels like the award-winning game will always be around and will overcome any problems it may face.
In the Early Days Monopoly Expanded to Appeal to People Across the World
It's hard to imagine the humble beginnings of Monopoly now that it has become a global behemoth, but in the early days it started out just like any other business. The Parker Brothers game was borrowed from an idea created by Lizzie Magie in 1904, which was originally designed as an educational game to explain single-tax theory. The toy company bought the rights and changed the name to Monopoly, then set about marketing it across the USA.
The original map for the board game was Atlantic City, but the game creators were aware that people outside of New Jersey would not be able to relate to it. This is where the first clever marketing concept came in. Parker Brothers customized it and began to explore the concept of creating different maps to appeal to players in diverse locations around the world. There are now over 300 versions of the game available, meaning that almost any player in the world is likely to find an option close to their heart. This could be why Monopoly is played by more than one billion people. There are even special editions based on popular culture sensations such as Star Wars and Game of Thrones.
Quickly Adapted to the Internet and the Need to Expand Beyond Board Games
The internet changed entertainment in a variety of ways. It didn't render board games obsolete, but it brought about a wide variety of newer, more advanced options that threatened to bury traditional offline games over time. In recent years, board games have enjoyed a resurgence thanks to the nostalgia they can offer and a rise in cafés that cater for people in search of them. However, prior to this, the company behind Monopoly, Hasbro, realized that it needed to adapt to the online landscape to stay at the front and center of the mainstream.
Throughout the internet age over the last 20 years, there have been various digitalized forms of Monopoly. These have been designed to appeal to users of every form of device, as well as people who enjoy different types of entertainment. For example, there are classic mobile versions of the game like Monopoly from Marmalade Game Studio that represent the board in an animated style. There are also other options that use the Monopoly brand but offer a slightly altered experience. An example of this Monopoly Live at Betway, which is a lucky-wheel game hosted by a live dealer. It's designed to appeal to players who are looking for a change from classic games like roulette and blackjack.
Competitions Have Added an Edge That Can't Be Found in Other Games
Aside from branching out into various other forms, Monopoly has stayed relevant by maintaining a competitive edge. While the gameplay does come down to chance in many ways, players can master it enough to give themselves an advantage over casuals. Since the 1970s, there has been a World Championship in the game, which has taken place in nine different countries. The most recent edition was in Macau, and it was won by the Italian Nicolo Falcone. With eSports on the rise, Monopoly could be poised to enter this market as it has already proven to be popular as a sport.
Monopoly has survived and flourished as a brand due to multifaceted evolution across numerous platforms, while embracing new technology whenever it emerges. Hasbro still maintains the original board games, but at the same time continues to explore new avenues that will boost the brand further. In the future, players can expect to see Monopoly evolve in other ways as groundbreaking inventions like virtual reality flood the market.