Which markets have been completely enveloped by mobile apps in 2020?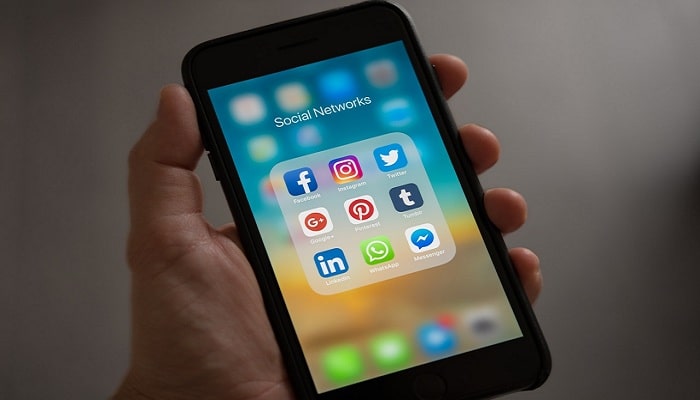 There are now more than 5.5 billion mobile users in the world. Over the last 25 years, the mobile phone has exploded in popularity, and the technology that powers it has developed exponentially. The phone you have in your pocket now is more powerful than the computers that put a man on the moon. In some cases, it's also more powerful than the desktop PC you have gathering dust in your home office.
So, which are the industries and markets that are been disrupted and taken over by the use of apps? In this article, we take a look at them, and some of the brands within them.
Communication
Did you know that in 2020, over two billion people used WhatsApp to communicate? 1.3 billion used Facebook messenger, 400 million Telegram, and hundreds of millions of others used Viber and Signal. Nowadays, text messages are almost obsolete and even emails are being replaced with workplace messaging groups and similar.
Since the smartphone's explosion in popularity, social media messaging apps have solidified their place as the preferred method of communication. With most offering calls and video calls as well, they have all but replaced conventional methods. WhatsApp recently reported that users are making over 100 million voice calls lasting two billion minutes, 55 million video calls, 65 billion messages, and taking part in over one billion WhatsApp groups, every single day.
Photo Editing
Mobile phone cameras have come a long way since the early 2000s when only a handful of devices had cameras. Those that did, enjoyed grainy, pixelated images. Today, the camera on your phone is as powerful as many SLR cameras and comes with a number of built-in effects such as filters and aperture settings.
With the increase in mobile phone camera technology, comes an uptick in the popularity of photo editing apps. Today, apps like Instagram, Photoshop, Snapseed, and VSCO have given mobile users the ability to edit photos and make them look 100% professional. There have been around 258 billion downloads of mobile phone image editing applications in the last year alone.
News
As people move away from using desktop computers and even televisions to find information, mobile news apps have exploded in popularity. Nowadays, consumers want to find news and updates with the swipe of a finger instead of searching via Google.
Some plump for specific news site apps, others download news aggregators that provide up-to-date information based on pre-defined preferences, or what AI says you are likely to enjoy reading. Google News is one of the most popular out there, followed by Apple News, Flipboard, and Nuzzel.
Trading
Thanks to the internet and particularly smartphones, trading and investing has become significantly more popular with non-professional and casual individuals. There are an estimated 10 million people trading stocks online on a regular basis. These people are using their mobile devices to speculate on increases or decreases and to purchase stock in the hope of making a profit.
Several specific mobile apps have made the process much easier and more accessible and also offer forecasting, charts, and tips. These apps are geared towards both beginner and seasoned traders and this how to buy shares guide provides all the information needed to prepare to start executing trades. In terms of which are the best or most popular apps, which is harder to ascertain as much depends on location, goals, and experience.
e-Commerce
First, it was web-based browsing that shook up the high street, but now mobile shopping is eclipsing it all. Users are happily browsing various apps and shopping with the help of eWallets and digital wallets. Apps like Amazon and eBay are soaring in popularity as are Wish, Alibaba, and Etsy. More than half of online shopping traffic comes from mobile users and most of these are from apps.
It's clear that the future is most definitely app-based. From shopping to investing in the stock market, consumers are increasingly demanding to be able to do these things from anywhere at any time.