Kaspersky Teams Up with Ali-A, Yammy XOX, and Fnatic's Boaster to Evangelize Fearless Gaming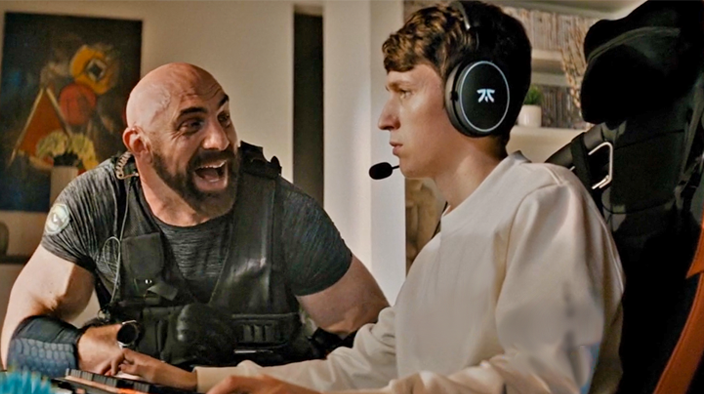 To put gamers firmly in the driving seat, global cybersecurity company, Kaspersky, combined efforts with world-renowned gamers: Ali-A, Yammy XOX, and Boaster to bring fearless gaming to the rapidly growing gamer community and drive awareness about cybersecurity.
PC gaming has undergone a resurgence in recent years, as people increasingly look to immerse themselves in a different world and enjoy new experiences. Partly driven by lockdowns and travel restrictions, momentum is very much with the PC gaming market, making it a top priority for gamers to continue to experience safe and uncompromised gameplay. But the strong interest in gaming has also bred opportunities for cybercriminals.
To educate gamers on online safety, Kaspersky and popular gamers teamed up to launch a "Fearless gaming" series of fun videos that raise awareness about cybersecurity and playing games. With an entertaining mix of humor and authority the videos dismiss common claims among gaming circles that installing cybersecurity software will noticeably interfere with PC performance and gameplay.
"We understand the priorities for gamers and that uninterrupted, high-performance play is essential at all times. They want to focus on improving their own performance, not worrying about their accounts being hacked, whether their hardware can keep up, or if annoying pop-ups will appear during gameplay. Meanwhile, Kaspersky wants to ensure they take the right steps to protect themselves, and can focus on their FPS (first person shooter) skills rather than their FPS (frames per second) speed," says Andrew Winton, VP of Marketing at Kaspersky.
Kaspersky's products consistently rate amongst the very best cybersecurity products in terms of performance impacts, and are built with gamers in mind. Moreover, the company constantly oversees and analyzes threat landscape evolvements, looking for malware that specifically targets gamers.
"Gaming isn't just a solo activity but a way to socialize and interact with like-minded people, which has become more vital for many over the past few years. Our Fearless Gaming campaign is part of a broader effort to build a safe future for gamers, freeing people from threats so they can play without compromise," Winton added.
In addition to its efforts connecting with and educating gamers about online safety, Kaspersky is constantly evolving its cybersecurity solutions to support the rapidly growing gaming community and keeping them safe whilst maintaining peak performance. Through Kaspersky Gaming mode in key consumer products, scan updates can be held off and notifications disabled, so as not to disturb gameplay. Like a discreet digital bodyguard, users won't feel Kaspersky's presence, but the solution works tirelessly in the background to eliminate threats and keep PCs safe.
The launch of the bold new collaboration follows the announcement of a global partnership between Kaspersky and high-performance eSports brand Fnatic earlier this year and marks the first in a number of initiatives to come out of the collaboration.
For more information about Kaspersky's work with the eSports community and how Kaspersky's gaming mode can support your play, visit https://kas.pr/ews7.
About Kaspersky
Kaspersky is a global cybersecurity and digital privacy company founded in 1997. Kaspersky's deep threat intelligence and security expertise is constantly transforming into innovative security solutions and services to protect businesses, critical infrastructure, governments and consumers around the globe. The company's comprehensive security portfolio includes leading endpoint protection and a number of specialized security solutions and services to fight sophisticated and evolving digital threats. Over 400 million users are protected by Kaspersky technologies and we help 240,000 corporate clients protect what matters most to them. Learn more at www.kaspersky.com.