How Will Websites Look In The Future?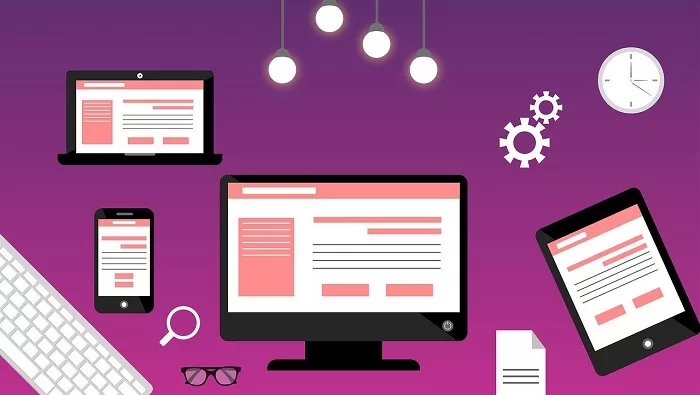 It's difficult to predict just how technology will shape the future. There are many "out there" predictions as to how we'll travel, shop, and all around live. But when it comes to websites and web design, it's changing so fast that it's impossible to predict how they will look in two years, never mind five or 10. But that isn't going to stop us trying…
Web design is defined by the trends going on at the time, and when it comes to building websites, through the likes of Duda and other similar platforms, they are always in the loop when it comes to the next big trend. But what can we expect to see from them in the future, and how will websites be taking shape over the coming years?
3D Visuals
Virtual reality and augmented reality are making waves in website design currently, and in the case of the latter especially, there have been some excellent additions to websites and apps such as IKEA and Asos.
However, we may also see the rise in 3D graphics, offering a more accessible immersive experience. Developers are always on the lookout to create more luring and captivating visuals and this seems the next logical step when it comes to website design being rolled out in the masses.
Pageless Websites?
The world is doing its best to go paperless, but could it now be that websites will be pageless? It perhaps isn't one for the SEO practitioners out there, but there's real discussions around whether websites could be just one endless scroll.
With the ability to swipe in various directions via mobile and cursors allowing you to pull around a page, to improve speeds and structure to a site. It's a fluid new approach that is probably going to have a Marmite effect with both experts in the industry and consumers themselves.
It's going to take a lot of work to get it right, but as has been seen with the scrolling nature of Instagram, Twitter and other social media platforms they are addictive and engaging, and many brands will be looking to capitalise on that.
Voice-led Interfaces
Alexa has stolen the heart of millions and we're heading deeper and deeper into a voice-activated reality and websites will be looking to embrace that more, particularly on mobile devices.
This adaptation of websites could be hugely influential and it's likely it will be adopted into the layout of websites and the functionality of how to navigate through it. With that will come a completely new strategy for marketers when it comes to optimising pages, instead looking to rank for long tail queries.
It's likely we are some time away from this at present, but voice integration seems a wave we will all be riding the crest of eventually.
Further Data Science Integration
We're already seeing science and AI direct how we interact with websites, particularly when it comes to e-commerce. However, data is going to power our browsing experience more and more over the next few years and change our browsing environment based upon our activity.
It'll bring together data scientists and web designers closer than ever before to completely optimise the user experience and ensure browsers get what they want as well as businesses maximising their sales.
Of course, there will be plenty more developments we'll see in web design over the coming years. Developers and designers are constantly researching new ways to increase user engagement and conversions, so it'll come as no surprise to see something that little bit different in a brand's next website update or the next version of a browser. It's part of the web's natural evolution.