Apple Addresses iPhone 15 Overheating Concerns, Citing Software and App Issues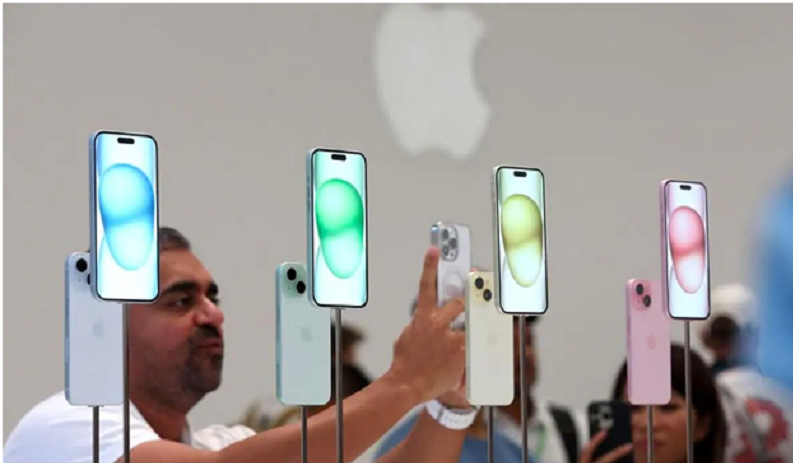 Apple Inc. has responded to recent reports of certain iPhone 15 models experiencing overheating issues. The tech giant clarified that the problem is attributed to software and app-related bugs, emphasizing that it is not a hardware issue. Apple assures users that remedies are in the works, including an upcoming software update.
The Root Causes-iPhone 15 Overheating Concerns
Apple explained that the initial warmth experienced by some users during the first few days of setup or data restoration is due to heightened background activity. This anomaly arises from a bug within the latest iOS 17 software. Additionally, certain third-party apps have been identified as contributing to the system overload, leading to increased device temperature.
Collaborative Efforts with Developers-iPhone 15 Overheating Concerns
Apple is actively collaborating with developers of the apps responsible for the overheating. Fixes are being developed and will soon be released. Notably, Instagram, Uber's app, and Asphalt 9 were mentioned as culprits, with Instagram already implementing a solution on September 27.
Hardware Design and Dissipation-iPhone 15 Overheating Concerns
 While the iPhone 15 Pro line introduces hardware enhancements like a titanium frame and an A17 Pro chip with improved graphics capabilities for gaming, Apple asserts that these alterations do not underlie the overheating issue. The new design actually enhances heat dissipation, surpassing previous stainless steel models.
No Impact on Performance or Safety-iPhone 15 Overheating Concerns
Apple assures users that the overheating concern does not compromise the long-term performance or safety of the iPhone. Furthermore, the forthcoming software update will not involve any reduction in processor speed for the latest models.
Clarification on Charging-iPhone 15 Overheating Concerns
The adoption of USB-C charging, a standard feature in the latest models, is not connected to the overheating issue. However, Apple does caution that the use of a high-wattage charging adapter (exceeding 20 watts) might lead to temporary warmth.
Closing Remarks-iPhone 15 Overheating Concerns
While hundreds of users have reported elevated temperatures on their iPhone 15 Pro and iPhone 15 Pro Max devices, Apple is actively working to address these concerns. An iOS 17 software update is on the horizon, although specifics regarding its release date and version number are yet to be disclosed. In the meantime, users can anticipate a smoother, cooler experience with their iPhones in the near future