Investing in Luxury Watches – What You Need to Know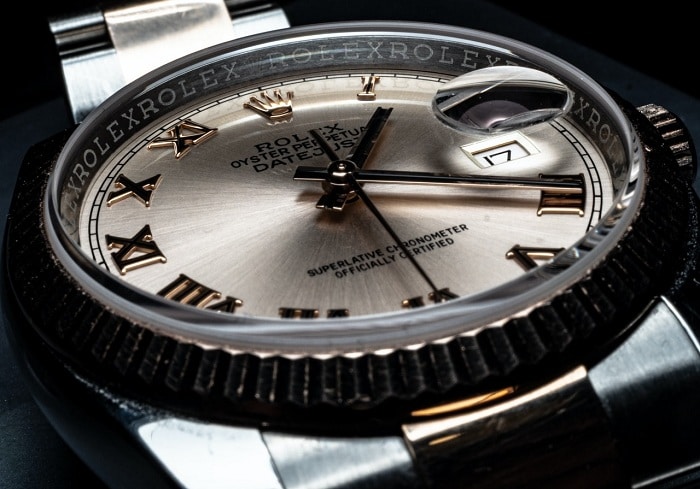 A luxury watch is more than just a way to tell the time; it's something that can show off your success while also being a long-term investment. However, if you've never purchased a luxury watch before, it can be hard to know which one to pick. There are a number of established luxury brands on the market, each offering something unique with its own set of features. Which is best for you will depend on a few different things. In this article, we're going to give some advice on the things to consider before purchasing your first luxury watch.
Set a Budget
Luxury watches range dramatically in price. Some can be found for as little as £1000, while others will cost £30,000 or more. We advise against blowing all of your savings on a luxury timepiece. Instead, think about what you can afford and then search for watches that fall within your budget. Remember, too, that some watches will have the same features, but at a different price point. An example of this is the Rolex Day-Date, the IWC Ingenieur, and the BvlgariDiagono. Unless you are truly set on purchasing from the Rolex brand, the Bvlgari may be a better option price-wise.
Look for Trusted Brands
Following on from the above, you don't want to purchase a luxury watch from a designer you've never heard of. Rolex is, by far, the most well-known watch manufacturer in the world; however, you also have Patek Philippe, Omega, Tag Heuer, Hamilton and more. Do your research into the luxury brands as purchasing from one that will hold its value is important if you are going to be treating your watch as an investment. Starting your investment journey with the Rolex Daytona available from CHRONEXT is a good idea. As you can see from the CHRONEXT website, the range isn't that expensive, yet you can rest assured that as long as you don't break it, it will retain its purchase price and maybe even increase.
Consider Your Personal Style
If you are considering spending tens of thousands of pounds on a luxury watch, it's important to make sure that it fits both your personality and your wardrobe. Luxury watches vary from the simple and minimal to the flashy and loud, and you'll find plenty of options in both of these categories as well as somewhere in between. If you want to purchase a watch with an understated elegance, the Cartier Calibre is a good choice with its black and silver display. However, for something truly outlandish, the Hublot Big Bang is a must have. Not only is the face gold, but it's also encrusted with tiny little diamonds. You'll definitely turn heads with this on your wrist!
What Functions Do You Want the Watch to Have?
Much like the design and style of the watch, each luxury watch will also come with its own set of features. From timeless and elegant watches, to sports watches, divers' watches and military watches – you have absolutely tons of options to choose from. We recommend considering either your profession or the locations where you will be using the watch the most. If you work in an office, something simple and understated may be best. However, if you're a pilot, for example, you may want to look at the range of pilot watches that are ideal for those travelling in different time zones. Your lifestyle and profession are important here.
Be Aware of Fakes
Over £3.2 billion was spent on fake goods in the UK in 2019 and it's a serious problem in the designer watch industry. If a deal sounds too good to be true, it probably is. It's vital that you purchase your watch from either an established jeweller or a highly reputable online store. While some fakes are easy to spot from a mile away – and the price tag often is the biggest giveaway – some are so close to the original that it can be hard for anyone but an experienced watchmaker to tell the difference. The best sites that sell watches online will display a certificate of authenticity showing that the watch has been inspected by a certified watchmaker. If in doubt, don't risk it.
Research, Research, Research
Finally, it is vital that you perform adequate research into the watches you are considering. If you want your watch to be an investment, you need to think about more than just style, but also about how much the watch will be worth in the future should you decide to sell it. Some watch brands appreciate better than others, so it will behove you to narrow down your options in this way. Don't be afraid to speak to experts for their advice if you need it.