Introducing Updated B2Core with Two New Modules and Mobile Banner Customization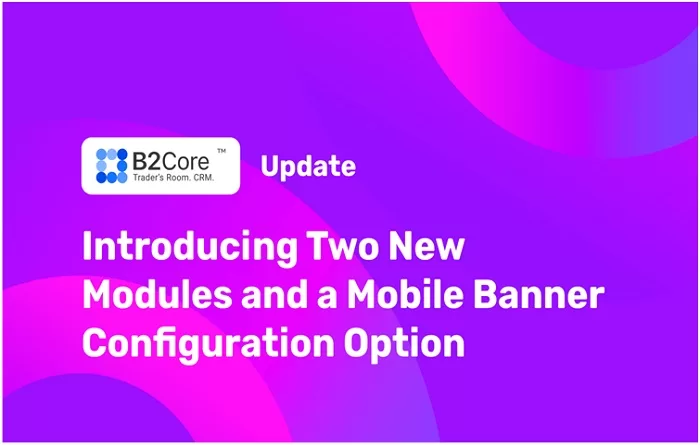 The B2Core team has eagerly unveiled two new modules in the latest update. The commission cashback module has given brokers the ability to reward their customers with a portion of the commissions paid. The data import module simplifies the process of importing trading data into B2Core. This update also provides new opportunities for brokers to customize mobile banners in B2Core Mobile. Not only does this add a layer of flexibility, but it further allows brokers to give their clients the best possible experience.
Commission Cashback Module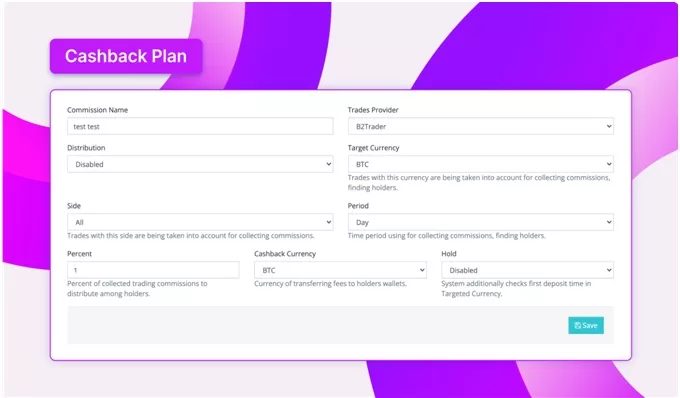 Exchanges charge a commission fee for each trade executed by their customers. We are happy to introduce the innovative Commission Cashback Module, which works with our existing B2Trader platform and enables users to receive cashback on commissions paid for trading and holding crypto. The more you buy and sell cryptocurrencies and keep them stored in your wallet, the larger the reward you can earn!
Exchange admins now have the ability to create a custom commission cashback plan designed just for their users. This feature is versatile and allows brokers to pick from several variables, including what percentage of cashback they award, which currency they're paid in, when it's payable, and how long each holding period lasts. To make things even easier for brokers getting started with this fantastic new offering, our B2Core team has created an extensive user guide and detailed How-to article so you can get set up quickly!
Data Import Module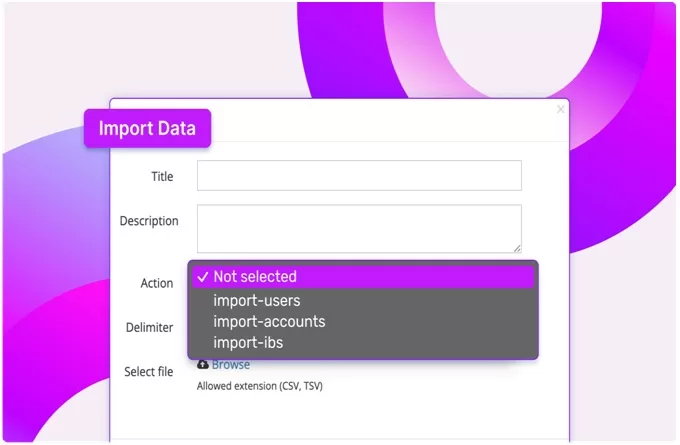 With the newly developed Data Import module for B2Core Back Office, admins can now effortlessly upload user data in either .CSV or .TSV file format. Admins no longer have to spend valuable time inputting this crucial data, which means greater productivity overall! This innovative feature provides an effective solution to help guarantee accuracy and efficiency when uploading users, accounts, and IBs (Introducing Brokers) information.
To ensure a thorough understanding of the Import Data module, admins should consult both the user guide and the accompanying How-to article. This will provide an easily navigable step-by-step process for importing data to B2Core.
Customization for Mobile Banners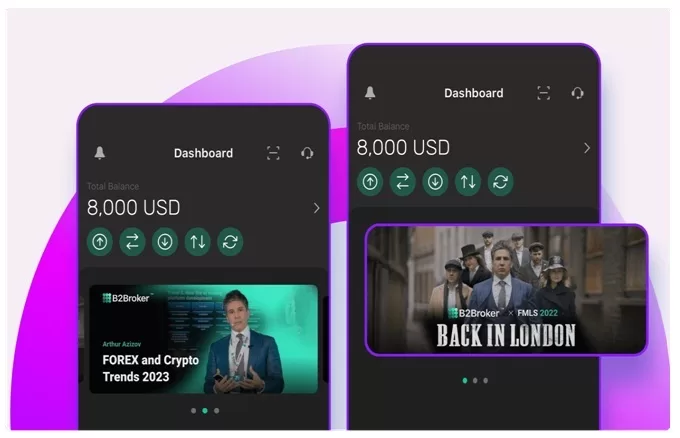 Our most current update introduces a modern change to the B2Core Back Office, granting users more control over their mobile application's banner configuration by allowing separate banners in JSON data format. This enhanced feature grants customers greater autonomy and flexibility when customizing how they want their mobile app banners to appear.
Final Thoughts
Our latest B2Core update comes with several thrilling features to help brokers streamline their operations. With the commission cashback module, users can get back money on trading commissions; data import simplifies user and account entry complexity; lastly, personalizing your mobile banners allows for an even more immersive experience. These new tools enable brokers to upgrade their businesses while providing top-notch service to clients!
Here at B2Core, we are devoted to providing brokers with the most advanced solutions that improve user experience and elevate their operations. You can look forward to more upgrades and updates, including better device management systems, helpdesk service systems, and security enhancements. If you have yet to try out B2Core, now is your time! Don't miss this opportunity to start using our cutting-edge technology today!