Inline Water Filter – Are They Really Effective?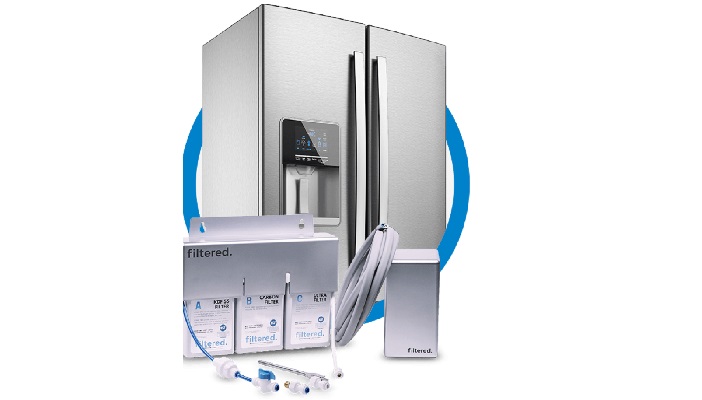 One of the most satisfying things is when you get clean and crystal water to quench your thirst. Water is truly a necessity for living. Unfortunately, not everyone has access to clean water. If you are also dealing with the same problem of impure water, here is the best way to purify water. So, for water purification, you should invest in a good water filter system.
Although there are a wide variety of water filters available in the market, the most popular choice remains the inline water filter system. In this guide, We will provide all the information regarding its work and effectiveness in producing filtered water.
What Are Inline Water Filters?
An inline water filter is a type of filtration system that gets installed in the cold main water supply line. It works to clean the water in the main water supply line before it flows through the tap. This is an expensive water filter system that delivers excellent protection against potential water-related health complications and contamination.
How Do They Work?
The design of an inline water filter system is to install it in such a way that it becomes a part of the main cold water supply. This system uses ceramic spheres, carbon, or granulated activated carbon (GAC) to lower chlorine and other contaminants present in the drinking sources.
Inline water filter systems attach to the water supply line, mainly in the kitchen. Designed to be a water line filter for refrigerator, an inline water filter system works effectively to remove excess impurities when compared to the standard filters for refrigerators. Typically, a standard water filter for a refrigerator cannot remove contaminants deeply. But with an inline water line filter for refrigerator, you will get unlimited clean and filtered water that you can directly drink from the refrigerator. Consequently, it excludes the need to buy bottled water again. Thereby, giving a good impact on the environment.
What Are The Advantages of Using an Inline Water Filter
Contains ceramic spheres or granulated activated carbon
Small and compact design that doesn't occupy much space
Highly durable, and can last for 12 months
Simple to install and replace
Suitable for use in different situations such as in a refrigerator, a cooler, a coffee maker, and a dispenser
Works well even in low-pressure settings
Have a variety of filter media
Inexpensive
How to Install an Inline Water Filter
Installation instructions for inline water filter systems tend to vary depending on the model you select for your home. However, maximum devices need a suitable countertop tap to pass the filtered water through it. You can use a separate faucet and add it to the existing tap or get a three-way mixed faucet.
Every model of inline water filter comes with an instruction manual, or follow the website and read them online. Moreover, you may check out the instructional video on our website to know more.
Why Should I Use a Refrigerator Water Filter System?
A very little amount of the toxins discovered in water must be legally removed by local water treatment facilities, leaving the remainder for us to drink. Many of these toxins that water treatment plants are unable to eliminate can be removed with the aid of refrigerator water filters.
Takeaway
Inline water filter systems are one of the most inexpensive filters producing effective results. The user-friendly design reduces sediments, chlorine, solvents, and other contaminants from the water without hampering its taste of it.
You hardly need 5 minutes to install the filter. It is perfect for do-it-yourself using the labelled colour-coded tubes.