7 Tips For Revamping Your Wardrobe Before 2023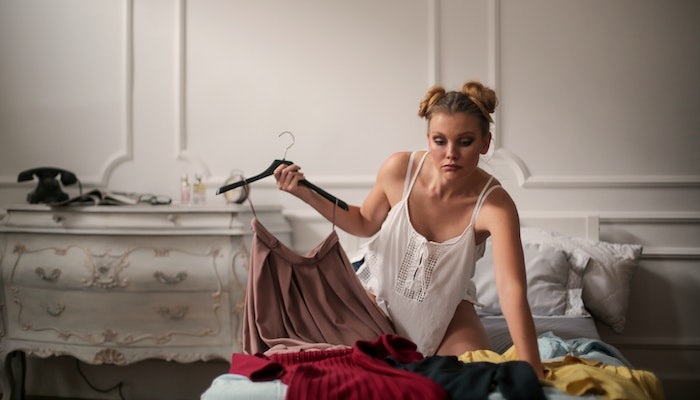 Everyone knows how it feels to look around their wardrobe and feel like all of their clothes are looking a bit outdated. The desire to refresh the wardrobe is something that many people have at one point or another, but it can be difficult to figure out where to start.
To help you get started on your revamp journey;
Here Are Some Tips For Revamping Your Wardrobe Before 2023:
1) Evaluate what you already have:
As with any type of shopping, it's important to begin by evaluating what you already have in your closet. Take a look at the pieces that you've been wearing frequently and determine which ones still fit well and hold their shape after multiple washes. Then, separate these into two piles—pieces that you'd like to keep and those that may need to be replaced.
2) Invest in quality basics:
Quality clothing pieces will last longer and help you create more outfits with fewer items, so investing in quality labels such as about blank is always a good idea. In addition, look for wardrobe staples such as white t-shirts, black trousers, blazers, and classic dresses that can easily be dressed up or down according to the occasion.
3) Shop second-hand:
Second-hand stores are a great way to find unique pieces at lower prices than what's available in stores. Plus, many of these items are often already broken in and pre-loved, which means they'll fit you perfectly right away.
4) Pay attention to trends:
Keeping up with current trends can help you stay fresh and on-trend. Look for items that blend modern styles with classic cuts so that you can wear them for years to come. Your wardrobe should reflect your unique style, so don't be afraid to experiment.
5) Think outside the box:
When revamping your wardrobe, it's easy to get into a rut and forget that there are always new items to discover. Instead, try looking for inspiration in unusual places such as vintage magazines or online boutiques. This can help you find unique pieces that will add interest to your current wardrobe.
6) Invest in quality accessories:
Accessories can make a huge difference to an otherwise basic outfit. Look for statement pieces such as chunky necklaces or bold belts that will instantly elevate any look. Quality leather bags, shoes, and sunglasses are also great investments as they will last longer than cheaper alternatives.
7) Donate or sell old clothes:
Once you've finished refreshing your wardrobe, it's time to get rid of the pieces that no longer fit or are out of style. Consider donating them to charity or selling them online for a little extra cash. This way, your outdated pieces can find a new home, and someone else can enjoy them as much as you did.
By following these tips, you can easily incorporate updated pieces into your wardrobe and stay stylishly up-to-date before 2023 arrives. With a few key purchases here and there, you'll be able to create an entirely new look that reflects your personal style without breaking the bank!