Ideas to Upgrade your Gift Wrapping this Christmas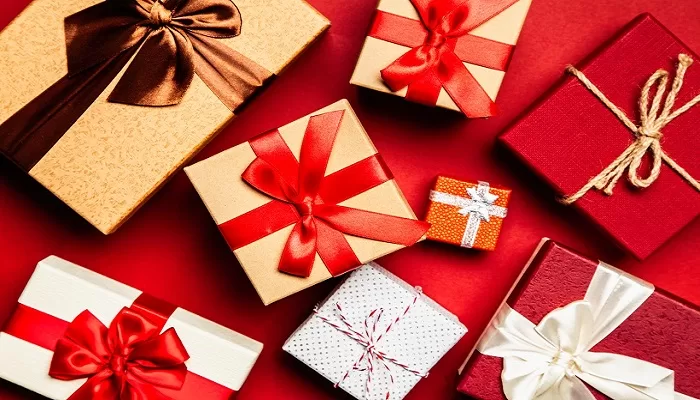 If you want to really leave an impression this Christmas, you'll not only have to select the winning present for everyone you're buying for. You'll also have to up your wrapping game. Too often, the noble art of wrapping is neglected. At worst, it's neglected until Christmas Eve, when we demand an hour or so of privacy and rush through the procedure, possibly after a brandy or two.
Well, we can do a little better than that. Let's look at how to take wrapping to the next level.
Personalising Wrapping
If you want to make a gift feel really special, then it makes sense to put your own twist on the paper you're using. Simply taking the same stuff that everyone else bought straight from the store seems a little impersonal. You can create your own wrapping paper entirely from scratch, or you can modify the store-bought paper with a personal message, or by attaching a few personal photos. Flex those creative muscles! You might just add some more wow factor to the thoughtful Christmas card and present you get for them.
Accessorise
As part of your wrapping efforts, you might include a few choice accessories. Name tags are an opportunity to experiment with festive shapes and colours, and to potentially create something that can be hung from the tree after the presents have all been opened. Use a paper-cutter to create some distinctive, personalised shapes. Stars, moons and Christmas trees are all worthwhile. You can attach your shapes straight to the wrapping paper with glue or attach them with some string.
Glitter
One material that's guaranteed to inject a little razzmatazz into the occasion is glitter. Drizzle a little glue across the surface of the gift and sprinkle the glitter over the top. You can create all kinds of shapes. If you want to go a stage further, you might make personalised stencils, spread the glue in some fixed shapes, and then sprinkle your glitter. Be aware that glitter tends to get everywhere, so make sure that you're sparing with it, and that you shake loose any glitter that hasn't properly attached to the package. If you want to make things easier, you might wrap with glitter paper instead.
Go Recyclable
Nowadays, we're more conscious than ever over the impact that our shopping decisions have on the environment around us. So, surely these concerns should extend to wrapping paper. After all, this is a product that's designed explicitly to be used once, torn into pieces, and then thrown straight into the bin. By going recyclable, you'll be able to witness the destruction with a clear conscience.
And that doesn't mean you have to compromise on creativity! Existing materials like old newspapers, magazines and road maps might provide another layer of visual interest to your gift. Just cut them up and start sticking them onto one another!
If you want to go full re-usable, then you might acquaint yourself with Furoshiki, the Japanese art of cloth-wrapping. You can use the cloth as many times as you like, making this approach entirely green.