The Best Social Media Management Tools in 2020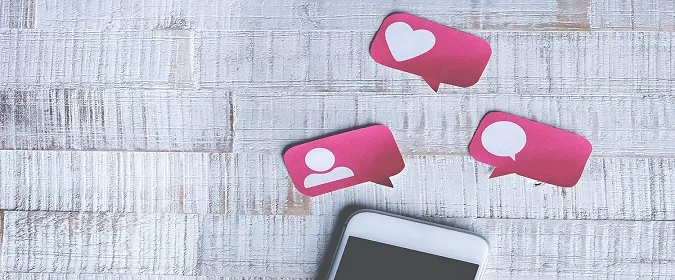 Digital marketers have a lot on their plates when it comes to social media management. But with the right social media marketing tool, marketers can save time and make work easier across all platforms
In 2020, digital marketers need a reliable social media marketing tool. And with so many social media management tasks ahead of you – whether it's social media analytics, content creation, community management, or social listening  – you don't have time to research all the best social media tools for business. Luckily, all the info you need is in this blog for you.
The Top Social Media Tools for Business
Over the past five years, global social media usage has increased drastically, and according to Statista, an estimated 2.82 billion people used social media worldwide in 2019, a number projected to increase to almost 3.1 billion by 2021.
As social media usage continues to grow, social media platforms will evolve and become more complex. Fortunately, these social media marketing tools will evolve even further to make the work of digital marketers easier and more effective.
Socialbakers
When it comes to social media management, Socialbakers is your answer. It's an end-to-end platform that helps you through the entire process, all the way from analysis and content planning to streamlined publishing and hassle-free community management.
It's been the trusted platform for marketers from SMBs and large enterprise companies for years. It's easy and quick to set up, so your teams can start using it immediately.
Of course, it offers all you'd expect from an end-to-end marketing platform, but then there's a lot more added to the package that truly allows you to take your marketing to the next level.
Key Benefits
Streamlined Social Media Management: You can scale all your social media strategies with AI publishing recommendations and boost publishing efficiency with team approval workflows. You can effortlessly manage all your channels in one place.
Powerful AI Analytics and Measurement: With Socialbakers, it's really easy to understand your own performance, but more critically it helps you benchmark your performance against your competitors with unparalleled precision. Marketing teams have developed successful campaigns to combat competitors from this solution alone. What's more, it helps you predict performance into the future! No, we're not kidding.
Everything for Your Content Strategy: With the content insights that are powered by AI image recognition technology and deep content intelligence, Socialbakers platform gives social media managers what they need to truly create the most engaging content.
Easy Community Management: Socialbakers provides one place to manage all your social media care from community management to crisis management. And it's made extremely effective through templates and task automation.
End-to-End Influencer Marketing: Successful social media management today is entangled with influencer marketing. Socialbakers helps you connect them seamlessly. From super easy AI influencer discovery to campaign tracking, and actually engaging with influencers, the platform makes it all a smooth process.