How to Sell Your Silver in Toronto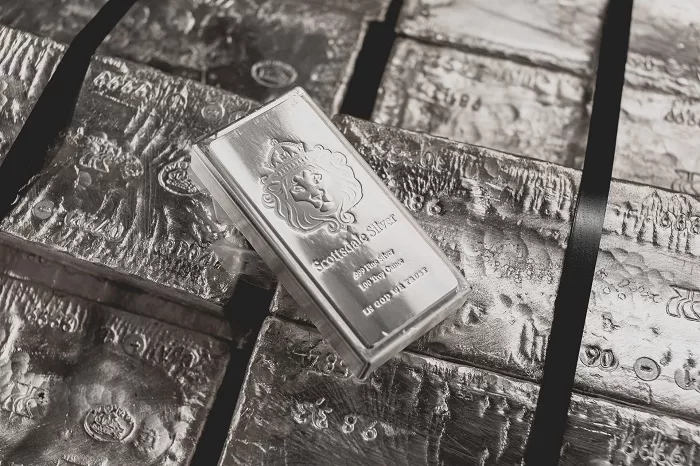 Your silver is a valuable investment. In fact, the precious metal has a higher growth potential than gold.
Unfortunately, however, when it comes time to sell your silver, some buyers may pay less for it than what it's worth.
To ensure you get what you deserve for your silver, it helps to know what kinds of silver are sellable, how silver gets evaluated by buyers, and what options you have before you decide on a buyer.
Sellable Silvers
Simply put, there are two types of sellable silvers: silver bullion and everything else.
Silver bullion
Silver bullion is high-purity silver—at least 99.9% pure—that's purchased in the form of bars or coins that are often kept as reserves by government, central banks, and institutional investors. In Canada, silver bullion is not subject to sales tax and is considered an investment vehicle. You can include silver bullion in your RRSP and reap the tax benefits.
Silver bars are precious metal lumps or ingots struck by private silver mints and government mints, and typically do not carry legal tender. Silver coins are precious metal wafers struck in a coin format by a government mint, and typically do carry legal tender.
Everything else
If you're going to sell silver in Toronto, silver bullion isn't your only option. Other sellable silver includes silverware, silver jewellery, and other objects made of the precious metal.
Evaluating
Bullion value means the value given to a piece of bullion based on the amount of precious metal it contains.
Evaluating bullion bars is a straightforward process. When evaluating bullion coins, by contrast, buyers may take into consideration its design, uniqueness, and rarity, in addition to its amount of precious metal.
Evaluating non-bullion sellable silvers can be a more complicated affair, as the value can depend on several factors. These include
Purity
Condition
Collectability
Aesthetics
Sentimental value
Originality
Production cost
Melt price
The right silver buyer will talk you through each factor so that you fully understand the value of your sellable silver and silver bullion.
Options for Selling Silver
How can you find the right silver buyer?
First, narrow down your options: you can sell your silver bullion to banks or to local bullion dealers. Keep in mind, however, that some bullion dealers may offer better deals than banks.
Local bullion dealers in Toronto often also buy non-sellable silver; you don't necessarily have to take your silver jewellery to a jeweller.
What matters most is that you find a buyer who will offer you the most for your silver. Knowing what kinds of silver are sellable, and how these silvers are evaluated, is key to finding the right silver dealer in Toronto. So too is doing some research on your own.