How to Safely Travel Internationally During the Pandemic in 2021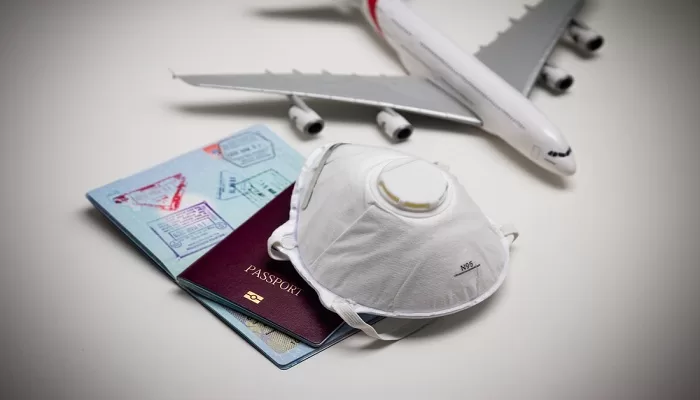 2020 was the year that saw international travel plans dwindle as people spent the better part of the year in lockdown. Leaving the house was hard; leave alone the country. Towards the end of the year, it became clear that the pandemic, while slowing down, was nowhere close to ending. People now have to find ways to live with it. Instead of cancelling your travel plans and waiting for the pandemic to end (which is all speculatory), let's look at how you can stay safe when traveling internationally:
Limit Your Scope
Before COVID, traveling via different countries to reach your final destination was not only fun but easily doable. But in 2021, not only might this be impossible, but you can increase your exposure by doing it. It's better to travel to one or two countries and keep it at that. Otherwise, you will have to go through numerous COVID tests, quarantines, transit tests and other travel requirements. Plus, you could be transiting in one country only for the rules to change, and you find that you can no longer reach your destination. Take the example of Mauritius, which closed its borders to inbound flights at the beginning of March 2021.
Choose a Suitable Destination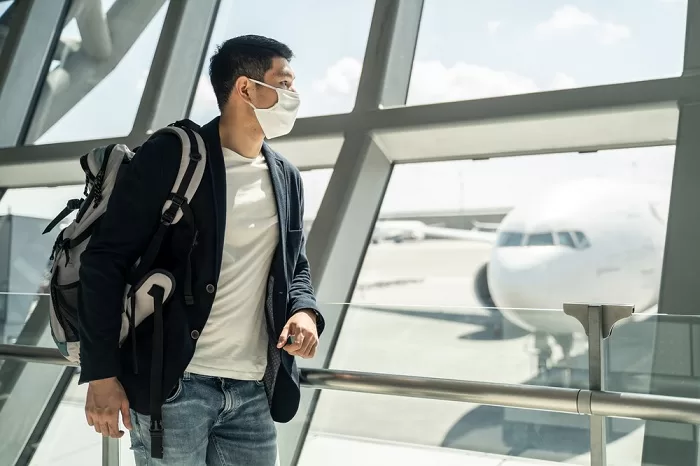 Countries are now operating based on different rules, and you need to figure out what's applicable in your destination of choice. Is there a travel ban? How serious is the government about curbing the COVID spread? What are the entry requirements? You should consider these and other factors. For example, if the government is strict about COVID requirements, the COVID cases in that region can be quite low. Again, this would reduce your chances of exposure. In Caribbean regions, many resorts conduct COVID tests on arrival to ensure their visitors are safe.
Check the Policies
Here, we will look at the policies in two ways: from your airline and the government. Let's start with the first one. You probably know that you need a negative COVID test to board a flight. The timing of the test depends on where you are going. At the time of writing this article, any visitor transiting via Dubai required a negative COVID test administered in the last 72 hours. That means that if you test positive within this timeline, you have to rebook your flight. It seems easy enough, but that's not quite the case. Many people have cancelled their trips and lost their money because their insurance could not cover it. Make sure you understand what happens to your trip if a pandemic-related problem arises.
The other policy issue is with governments. Governments are no longer giving long-term direction to visitors. Instead, they are working with the current situation. If they feel that their cases have gone up, they can partially or fully shut their borders or institute higher entry requirements. You need to keep checking the situation to prepare for it. The state department is a good place to start. While at it, ensure you have a valid passport which you can get at an expedited rate from Travel Visa Pro, to avoid any last-minute rushes. Given the current delays in processing, you do not want to leave your travel documents as the last thing on your checklist. Additionally, make sure you get your travel visa early. Some countries have huge backlogs in processing while others are no longer processing tourist visas. You need to understand what requirements you need to meet and whether you can get a visa before thinking of planning a trip. Ideally, you should have these processed even before booking a flight.
Safety Guidelines
Before booking your flight, enquire with the airline what safety protocols are in place. The representative should walk you through the seat filling, testing requirements and other key aspects. Some airlines are leaving the middle seat open, but most are filling the plane. If you can get one that leaves some seats free, you can reduce your exposure in-flight. You can also try and catch a flight when the airline is less busy such as in the early afternoon.
Other than that, you must maintain social distancing at the airport, wear your mask and keep sanitizing and washing your hands. The airport is a high-traffic facility with people touching almost everything. If you can sit in one place, avoid moving around unless it's necessary and keep your distance from other travelers, you should be fine.
Protective Gear
COVID precautions will still be necessary even in other countries. Pack sanitizer, gloves, masks, necessary paperwork and all essentials to flying during a pandemic. It also helps to carry snacks to avoid exposure when visiting the shops at the airport. When flying, change your mask at least every five hours, and if you can get a face shield, all the better.
Keep in mind that traveling during the pandemic will always be a risk regardless of the measures you put in place. However, there are several ways to mitigate the risk and make traveling more comfortable for you and your loved ones. If anyone in your group is immune-compromised, you may want to avoid international travel for a while.
Safe Travels!