Female-friendly Travel Destinations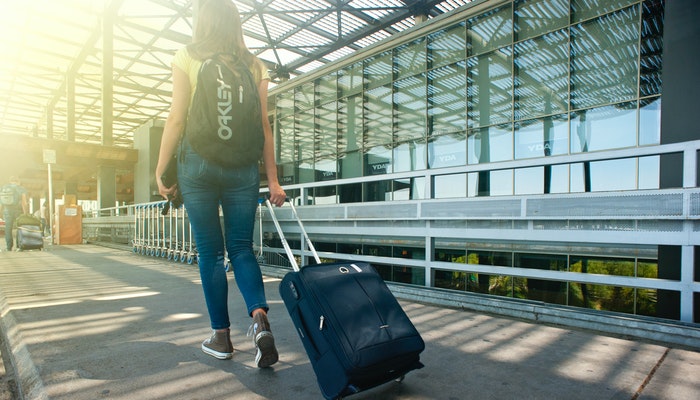 Travelling solo across the world, footloose and fancy-free, looks wonderful in the movies – but in reality, such a trip comes with a lot more planning and careful consideration. Especially if you're a woman.
As females aching to explore, safety and security is as important as satisfying that travelling itch. That's why we've rounded up some of the safest places to travel to in the world as a woman.
Spain
Malaga in Spain is the most women-friendly travel destination in the world, according to a study by CEOWORLD magazine. If that's not enticing enough, Malaga is a cultural hotspot and one of Spain's liveliest, most exciting cities. With a sophisticated port, exciting culinary scene and countless museums and art galleries (it was the birthplace of Picasso, after all), Malaga is one of the oldest cities in Spain but is brimming with youth culture that'll offer no end of entertainment.
Croatia
Many solo female travellers have reported feeling very safe on their travels around Croatia in the Czech Republic, which is no surprise thanks to its low crime rates and hospitable, community-oriented culture. But if you fancy some company on your travels around Croatia, why not book a small group tour so the planning is done for you? Because Croatia has a lot to offer – with many historic cities, including Dubrovnik, Split, Zagreb and Pula, but also a stunning coastline. The sun-drenched Adriatic coast is dotted with more than 1,000 islands, each with its own character and terrain. There's endless exploring to be done!
Iceland
Iceland has been voted the safest country in the world for 12 years in a row, so it's definitely one to think about if you're embarking on solo travel. The county's rugged, natural beauty is something that needs to be seen to be believed. With endless waterfalls, volcanoes, geysers and hot springs, there's much to be explored. But it's not all sweeping landscapes and towering volcanoes. Should you fancy a night out, Reykjavik is a super friendly city that will welcome you with open arms. Just make sure you've got a decent budget, as Iceland doesn't come cheap.
Canada
Renowned for being home to some of the friendliest people on the planet, Canada will put you at ease and enable you to make many unforgettable memories. From snowboarding the mountains of Whistler, to a wander across Pyramid Lake and a helicopter tour over Niagara Falls, there's a huge number of bucket list-worthy activities to be getting on with. Canada also boasts 16 UNESCO World Heritage Sites, polar bears and the Northern Lights – so what are you waiting for?
Japan
Crime rates are very low in Japan, so it's a great place to venture to as a female travelling on your own. A city that never stands still, Tokyo boasts impressive shopping districts, mind-blowing technology and stylish skyscrapers wherever you look. And when you want to slow things down a little, you can explore the country's ancient temples, geisha districts and peaceful gardens for a fascinating glimpse into the country's rich history and heritage. A trip here is diverse, exciting and, most importantly, super safe. So enjoy!