Unique Experiences You Can Only Find In Manchester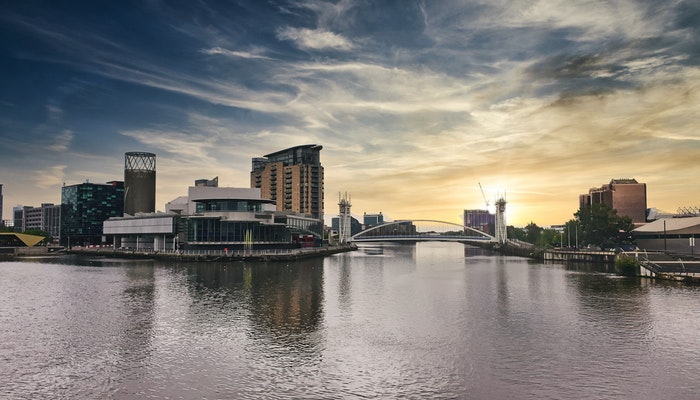 A buzzing place brimming with life and character, Manchester attracts thousands from around the world each year. And it's far from your regular city break, with a whole host of attractions and experiences you won't find anywhere else…
Attractions
No trip to Manchester would be complete without a tour of the nation's most famous street. ITV's official Coronation Street tour allows Corrie addicts to see the giant set of the UK's longest-running TV soap, heading to the likes of the Rovers Return, Roys Rolls, Underworld and The Kabin. Guides are full of inside knowledge they'll be only too happy to share.
Doctor Who fans, meanwhile, will want to travel through time and space in Britain's first escape room dedicated to the show. Alternatively, the Electric Playbox gives you and friends the chance to embark on a digital adventure, where touch screens, motion tracking and surround sound take you on an adventure to another world.
The Upside Down House does exactly what it says on the tin, while the Football History Museum is appropriately placed in a city containing two of the world's great teams, and is home to Geoff Hurt's shirt from the 1966 World Cup final and Diego Maradona's 'hand of God' jersey.
History buffs
The Monastery of St Francis is a great example of how the community can save its local history. Built in the 19th century, it's regarded as a Gothic masterpiece, but was left derelict when vacated in 1989. Local volunteers saved it, and it's now a glorious venue for events and weddings.
Chetham's Library, meanwhile, is a handsome place and thought to be England's oldest public library.
The shopping
One of the key attractions for a Manchester city break, shopaholics can immerse themselves in the huge range of boutique stores selling the latest fashions and amazing gifts for your loved ones. Make sure you are well dressed for your shopping trip and enjoy treating yourself to something unique and tasteful.
The Trafford Centre is where many head to first up, though many of the best independent shops are situated in the surrounding streets.
Nightlife
Historically home to some of the world's most iconic bands and clubs, Manchester's nightlife continues to thrive. It has everything from swanky clubs like Panacea that attract celebrities and fellow glitz-seekers, to quirky places like Impossible, where you can expect to see the likes of fire breathers and Champagne towers.
For something really quirky, try Bongo's Bingo in the Albert Hall – a bingo night like no other, with impromptu raves, dance offs and hilariously terrible prizes.