How to Run a Successful Flower Shop in the Digital Age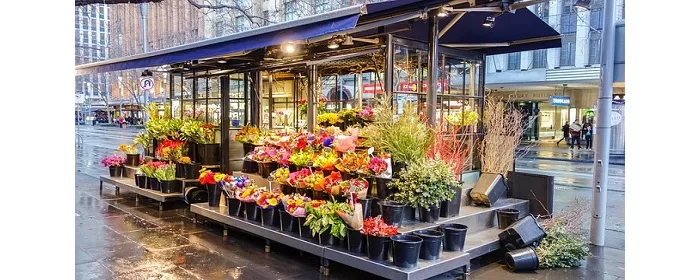 Getting along with a flower business takes much more than it seems. With most of the big retailers adapting to the digital age traits to increase their business, the scope for small or new florists to thrive has become more challenging. And this depicts the fact that it requires much more than just decorating your outlets and waiting for the customers to run your floral shop successfully.
Today, the success comes in with leveraging most of the latest technologies while working strategically with a creative mind to grow your business and stand out in the realm. Here are a few ways to align with the digital world to scale up your flower business.
Create a business website
Building your own website can work as the best online marketing strategy, bringing potential customers to your door. Your site can be a place where you can provide all the necessary information concerning your product and services that a shopper might consider evaluating before contacting you.
Decide on what your website will be all about considering all the crucial aspects. Focus on creating an attractive yet well-organized and easy to navigate website outlining all the top attributes of your floral shop. You can also design a logo for the floral business, or feature clicks of your beautiful florals, adding on some aesthetics appeal.
You can also install a shopping cart on your website so customers can order flowers online and have it delivered to their door. This allows customers to purchase your products without having to come to your shop.
Get in touch with the customers
Email marketing is another effective means to hold on to new customers and even the pre-existing ones. You can send out personalized email greetings on special occasions or words of gratitude for shopping. This small gesture can encourage the buyers to lay their trust in your business while putting a smile on their special days.
For this, consider getting email addresses of the people who frequently visit your website page. Start sending emails endorsing your exclusive deals and offers. However, ensure working with an impressive email layout to draw the customer's attention instantly towards your business.
Use social media platforms
Social media has come a long way from connecting peoples to now thriving as potential marketing channels. Social media marketing is a great source to air up your floral business among the millions and finds loyal customers.
You can start with your Facebook page or an Instagram account, promoting your products while showcasing your skills or expertise as a florist. Also, make sure to keep up with fresh content along with all the essential updates regarding your products, services, and policies.
Promote with Google ads
Paid ads are an excellent source to advertise your products and stand out in the market. With Google ads, you can control where your ads get to appear and who sees them while aiming your targeted audience.
For local floral shops, you can limit your location so that your ads are only visible on the screens of people in or around your locale. You got to pay for every click that is made on your ad. Hence, narrowing your location can benefit you in saving costs.
Don't miss out on offline marketing
While online marketing is essential to run a successful flower shop in this digital era, offline marketing also plays a crucial role sideways. As you'll be most likely to receive customers from the areas surrounding your business, it is necessary to reach out and interact with the people around you.
Connecting with the community can help you get good reviews, ratifying you as a credible organization. Along with this, establishing healthy connections with similar businesses will help you earn referrals. However, always strive to keep customer satisfaction among your top priorities as it is the key element contributing to the success of any floral business.