How to Rank an eCommerce Product Page?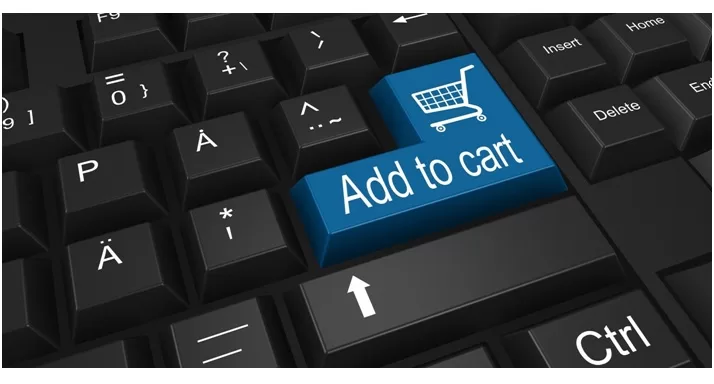 A few years ago, anyone could rank a product page on Google by stuffing targeted keywords. But the visitors were not satisfied with the search results. Now the game has been changed a lot.
Google upgraded their algorithm many times after that period. Now, it's not so easy to rank your product pages upon your competitors.
At the same time, you need to build the page technically perfect for search engines and attractive for users. Otherwise, you can't convert the visitors to customers.
Maintaining these two things is not easy, especially if you are an eCommerce website owner that has thousands of product pages. Here we will be discussing about some easy and actionable steps that will help your product pages rank higher. With little or no technical skill you should be able to implement most of these suggestions.
1. Never Forgot to Maintain the SEO Basics:
Use a proper title, Meta description & URL of your page. When Google searching for a relevant page based on users search term, these three items are checked at first.
Always use a title tag of 50-60 characters, Meta description tag of 155-160 characters and URL of 50-60 characters. If possible, use the target keyword inside all these three items.
One more important thing is the alt attribute of your images. You probably noticed the similar product suggestion on Google search. Image alt attribution plays a vital role when Google is searching for any similar product.
2. Don't Copy Product Description from the Web
Maximum eCommerce sites just copied the product description from other sites that sells the same products. Your page can't rank on number one position with a duplicate product description. Always try to write a unique product description. Even write unique description for similar products too. Otherwise Google will be confused which page to rank.
3. Try to Use Schema Markup
To get a rich snippet format search result of your pages always try to use schema markup. By using a set of tags provided by schema.org you can organize every page that is preferred by search engines. You can use the product name, review, discount, price tags to send a clear description to search engines. Though it is not proven that a rich snippet result has any direct role to rank a page, it will definitely increase your click through rate and show your page as a well decorated way. Using Google tag manager you can maintain schema of several product pages by adding a single tag.
4. Make your pages mobile friendly
More than 70% orders are placed from mobiles. Pages that are poorly designed and not compatible with mobile have less chance of ranking. If ranks, still the conversion rate will be poor. As well as design, make your page with a fast loading speed. According to a statistics , 40% users leave the website as it takes more than three seconds to load. When designers build websites, they are basically focused on high resolution PC screen size. Those websites are sometimes not compatible on mobile or tablet screen sizes.
5. Use keywords wisely
Keyword research is most needed, but you need to go further. Use your analytics data wisely to understand your customer. By digging deep into the age group, visitors from the devices, demographics data you can track your potential customers.
When using keywords make sure it is used naturally. A decade ago, sometime keywords stuffing trick works but now it is an outdated concept. Now keyword density does not matter, even you can get penalty for overusing it.
6. Request your customer to leave their Feedback
Google prefers to show a product page with review on top of SERP which is marked up with a proper schema.org tag. The review is one of the important things that help the user to decide to purchase the product or not. According to a statistic of Digitalcommerce360 , a product page with reviews converts more than 58% customers.
7. Build quality backlinks
One of the most needed activities for ranking a page is to build quality backlinks. Quality refers to the authority and niche relevancy of the website. Gaining links automatically is not possible for product pages. It is very tricky to find out websites where to build links that really push your pages ranking. You can do competitors link analysis to find out some good quality websites. When building links, keep in mind that the maximum anchor texts where the links come to your website are generic or branded type. Because, over using exact anchor phrase looks too much promotional to search engines.
8. Conduct an audit
Audit your websites at least once in six months. This is the only way to understand how your site is going. If you found some issues like important tags are missing on pages, broken images on pages, duplicate contents, then fix immediately.
A page without proper title or Meta description tag can't rank well. Fix the duplicate content by declare a canonical tag or removing it. Also, there may be some important backlinks pages which are targeting to 404 pages. You can redirect the page to a similar page and boost the ranking.
9. Update the page frequently
If your pages are ranking on SEPR but not in top three then updating the page can increase your ranking. Here update refers to adding new products; update the old product details, removing the products that are out of stock. From these activities Google receives a signal that your page is up-to-date.
What to do if the product pages are not ranking after all these efforts?
Due to thin content on product pages, sometimes it is being very difficult to rank the page. So, you can target some other pages that are enriched with high quality content and product description,
Rank those pages and use call to action button that will refer the customer to product pages.
If, it is not working also then go for paid advertisement or social media promotions. These are the only ways to bring traffic on your website without any organic ranking.