Microsoft, AICTE Collaborates to Teach Skill Students and Educators New – Age Technologies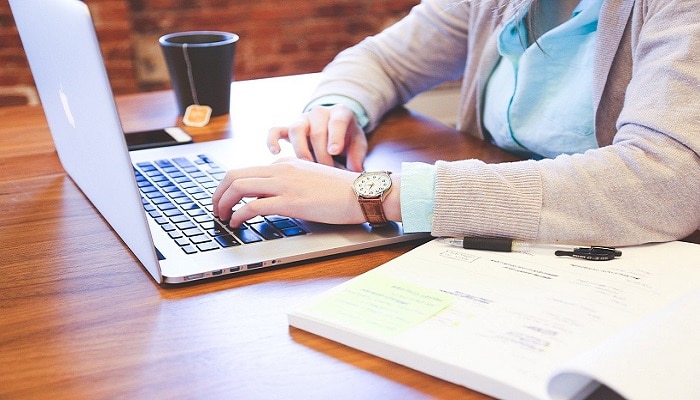 Tech giant Microsoft recently partnered with AICTE to provide advanced technology-based 1,500 modules to educators and educators. Educators and students will get these modules free of cost through the e-learning portal ELIS of AICTE.
According to Microsoft's resources, its learning resource center has integrated with the ELIS to render personalized resources and learning paths. Microsoft will cover advanced technologies like IoT, AI, Cloud Computing, and Data Science.
Another statement by the Microsoft Learning Center stated, "These new-age technologies will help educators access the online learning paths. They can also avail of the 'instructor-led training' material from Microsoft's educator platform."
Insight Into AICTE-Microsoft Partnership
This collaboration with the AICTE (All India Council for Technical Education) showcases that Microsoft is committed to building the finest skill-based in the country. The President of Microsoft India, Mr. Anant Maheshwari, stated, "Microsoft is foreseeing India as a major investment for IT and related learning technologies. The Company wants to strengthen the skill-based ecosystem in the country. These 1,500 modules offered free by Microsoft will help in upgrading the skills and ensure continuity in learning too."
The upskilling is becoming necessary in today's time because of advancements introduced in almost every industry sector. Right from healthcare to finance to the gaming sector, advanced technologies like AI, Data Science, etc. are paving the way for newcomers.
Even skilled students can take up the job in the trending sector like casinos, where these technologies are already in huge demand. The AI and VR technologies are providing the interactive gaming and gambling platform to the players. Data Science professionals are making this industry more consumer-oriented. These technologies will help in rendering personalized services to each player. It will also help the casino owners to know about the tastes and preferences of their immediate customers. This will help these online and offline casinos to offer the players perfect deals.
The great thing about this e-learning course for educators and students is that there is a ready-to-teach curriculum provided. It is aligned with the industry-based 'Microsoft certifications'. These modules and respective certifications will help educators and students get on the 'digital future' bandwagon.
Outlook Of AICTE On This Collaboration
AICTE Chairman, Mr. Anil Sahasrabudhe, states that learning these advanced technologies in partnership with the tech giant will increase employment opportunities for students. The upskilling is the need of the hour.
He further stated, "AICTE is quite happy to collaborate with the IT giant Microsoft, as students can get hands-on the latest technologies. It will help them build advanced digital products and uplift themselves too."
Along with these top-notch technologies, the students will get access to Azure technology too. With these Microsoft modules, the students above the age of 18 years can design and develop their apps, explore the vast knowledge related to Artificial Intelligence, and students can make the most out of the Azure services. The students will be receiving 25 free Azure services and $100 in their Azure credit. This amount will be renewed annually.
Another great thing about this partnership between AICTE and Microsoft will be the e-learning will be quite interactive. There will be live webinars hosted on next-gen technologies for the AICTE students. To make these modules more beneficial, Microsoft will sponsor 1,000 'certification exam vouchers'. These vouchers will be made available for students from underserved communities for different types of advanced technologies.
The students' and educators' future lies in upskilling and learning new things to help them thrive in today's digital era. This e-learning will make the student's future brighter and help them get placements without hassle.