How to do a Road Trip Correctly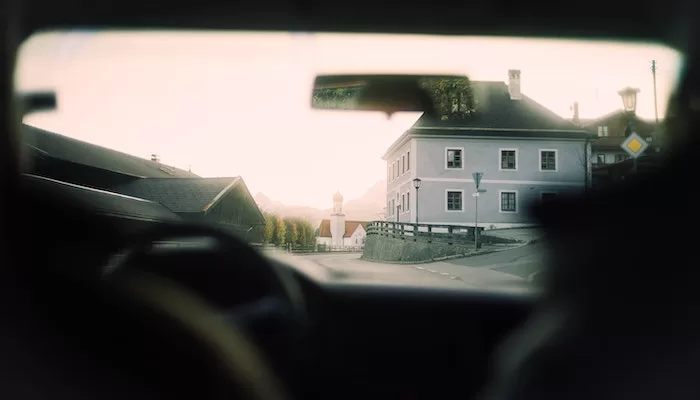 A new year is an ideal time to begin planning a fun adventure. After a few years when, thanks to the coronavirus pandemic, travelling wasn't really an option, we're now very much back in the swing of things. We can plan a trip and have confidence that it won't be cancelled or diminished by having to follow protocols.
And what better way to return to the adventurous side of life than by taking a road trip? Packing the car with your favourite people and a few belongings and going on an adventure is about as much fun as you can have. If you're out of practice, then fear not because we've got you covered. Below, you'll find a host of tips that'll ensure your road trip is nothing other than a roaring success.
Pick Your Companions
Some of the fun of your road trip will be about all the fun things you see along the way. But the real enjoyment will come from your travelling companions. They'll be what make the trip a true adventure filled with laughter, smiles, and all-around good times. So the first step will be to pick your travelling companions. You'll probably already have an idea of who you'd like to go to, so it'll be a matter of liaising with them to pick when you go. One word of advice: it's best to keep the travelling group small. You might want to take a bunch of people with you, but it's best to keep space in the car, and, plus, things get more complicated if there are more people.
Block Out The Time
You can take care of all the small details for your road trip later on down the line, but as soon as you know that you want to go, be sure to block out the dates in your schedule and let your employers know. This is also the time to think about how long you'll go for. It's best to go for long enough that you can really sink into the trip but not so long that you're counting down the days until you get home. Road trips are a lot of fun, but they can also be a little energy-draining and expensive, so it's best to make the trip short but sweet.
Pick a Region
And now, the fun part. Where will you go? There's no shortage of outstanding road trip destinations to choose from. The main thing will be to decide whether you take a domestic road trip or an international road trip. The whole is your oyster! But of course, things will begin to get pretty expensive if you're looking at international destinations. It can be a dream to take a trip to the western part of the United States, for example, but you'll have to spend a pretty penny. If you're looking to keep the costs down and have fun, then opt for a domestic road trip. There are plenty of fantastic road trip-worthy areas in the UK. What about a drive through the Lake District and into Scotland, for example?
Get the Right Vehicle
The vehicle you use for your road trip will basically be your home for the duration of the adventure, so it's important to ensure that you have the right one. There are a few things to consider to help you get the right car. The first one is: is it suitable for nature areas? A car that was designed with the city in mind may struggle in more rural zones. Second, is the vehicle large enough to comfortably transport the passengers and your luggage? You don't necessarily need to rent a vehicle if your own car isn't suitable. You can consider borrowing a friend's car; just be sure to get temporary car insurance before you set off. It can also be handy to have the vehicle seen by a mechanic to ensure that the car doesn't have any minor issues that could become big problems on the road.
Safety Equipment
You'll hope that nothing goes wrong while you're on your road trip. But it's always good to be prepared, just in case. Be sure to pack some emergency equipment in your vehicle, including some water and food, a torch, blankets, and a power bank to charge your phone. It's highly unlikely that you'll need any of it, but you'll be glad you have it if you do!
Figure Out Accommodation
Unless you're travelling in a motorhome, then you'll need to figure out accommodation. Costs can quickly spiral out of control if you're staying in a hotel each night, so why not look at camping? If you're travelling during spring and summer, then it'll be warm enough to stay in a tent, and there are plenty of amazing campsites for you to choose from within the UK. Depending on how long you're going for, you might want to break up your nights under the stars with a stay in a hotel, which will allow you to get a good night's sleep, take a shower, and so forth before hitting the road again.
A Sense of Adventure
A road trip offers an opportunity to have a kind of adventure that you can't get from anything else. So make the most of it! While it's a good idea to have a vague plan, you won't want to have everything set in stone. Taking a road trip is an opportunity to throw off the humdrum of the every day and push yourself. If you can go with the flow, then you'll find that you're handsomely rewarded with plenty of awe-inspiring, life-affirming moments.
But Don't Be Too Adventurous
But also, it's best not to be too adventurous. You don't need to push the envelope to have a good time on a road trip. You'll have an amazing time even if you're just sticking to the well-trodden routes. People usually get themselves into trouble when they go to places that are riskier. Stick to the areas you know you'll be safe.