Booking a yacht charter in Turkey – What you need to know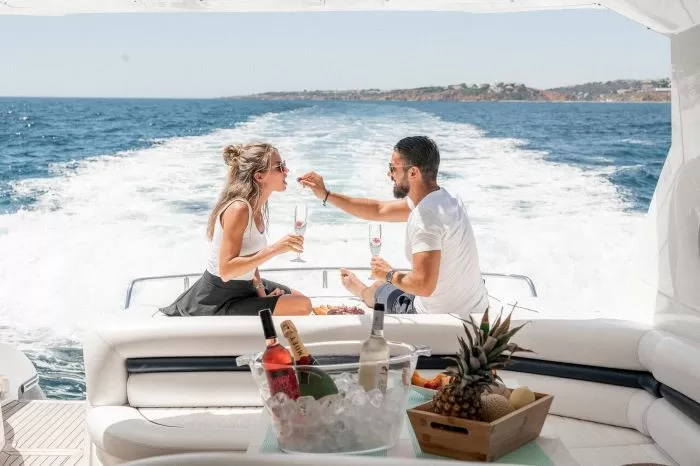 With the majority of the country surrounded by the Mediterranean and the Black seas, Turkey is undoubtedly a great destination for a boating holiday. The country is home to a huge number of traditional towns and tourist attractions that are located on the coast, therefore you will never run out of things to do and see. However, if you have never before booked a yacht charter in Turkey, you may have some questions. To help you, the below guide will outline the key things you need to know.
What to look out for when hiring a boat?
Your safety should always be at the top of your priorities when searching for a boat hire. There are a lot of trustworthy companies locally in Turkey, however, the language barrier can cause some issues and misunderstandings. You can also never fully protect yourself from scams that are specifically targeted towards tourists. Therefore, you must take certain precautions to ensure that you book your yacht from a legit, trustworthy place.
The key things to look for are documentation on licences and registrations of both, the company and the boats themselves. Additionally, find out about their insurance practices and other policies they have for ensuring your safety throughout your journey. Experienced and trustworthy companies, such as Click&Boat, will have all of this information easily accessible together with customer support that can help you with any questions.
When is the best time for a yacht charter in Turkey?
May to November are generally considered to be the best months for a boating holiday in Turkey. If you want to avoid the peak temperatures and the busiest time for tourism, however, then it is recommended to visit outside of the summer season. In late spring, Turkey tends to have mild, sunny temperatures, while early autumn will often be much hotter. Both are perfectly suitable for yacht charter in Turkey, so it's up to your own preferences.
What to do and see by boat in Turkey?
Turkey is home to numerous coastal destinations to explore! Some of the most popular include the Turquoise Coast, the Aegean Coast and the Sea of Marmara. Additionally, many of Turkey's natural wonders can be visited by boat too, including the powerful waterfalls at Dalyan..
Besides its beautiful nature, the country also has many ancient ruins that are highly worth a visit. Temple of Artemis at Ephesus, the ancient city of Pergamon and the Mausoleum at Halicarnassus to name only a few sites that are easily accessible from the coast – either by a short car or bus ride.
Lastly, don't forget to visit the amazing traditional towns scattered all across the coast of Turkey, including Izmir, Istanbul, Antalya, Bodrum, Marmaris and many more! Here you will be able to further explore the local culture, visit unique museums and exhibitions, enjoy some adventurous water sports at the local beaches as well as taste the delicious Turkish cuisine.
Conclusion
Booking a yacht charter in Turkey is pretty quick and simple, as long as you use a trustworthy provider, which will focus on your safety and needs. Once you have the formalities figured out, it is smooth sailing from there (pun intended). This beautiful country is perfectly suited for boating holidays with lots of things to do and see, therefore, the choices are truly unlimited!