How Luxury Beauty Brands Are Catering To Different Skin Types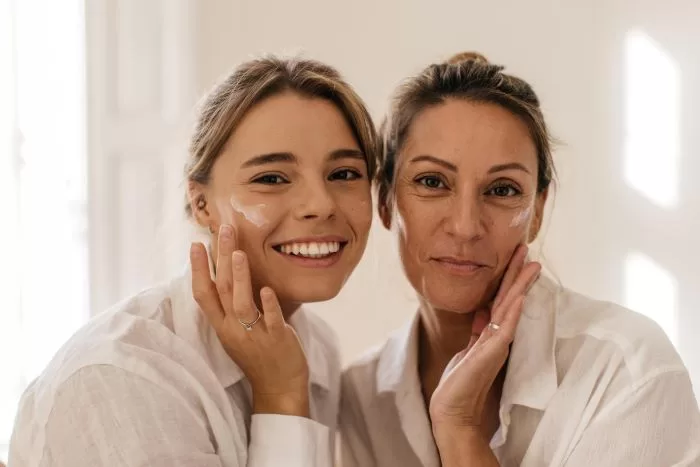 In today's discerning market, luxury is more than opulence—it demands personalisation. As consumers increasingly seek products tailored to their unique skin types and concerns, luxury beauty brands are rising to the challenge.
No longer is high-end skincare one-size-fits-all; today's leading brands are crafting bespoke formulations that promise both indulgence and efficacy. Read on to explore how luxury beauty brands are innovating to cater to the diverse and specific needs of their clientele.
The Broad Spectrum of Skin Types
Skin types are as diverse as the people they belong to—from oily and acne-prone to dry, sensitive, combination, and normal. Each type has its unique characteristics and challenges, requiring a specialised approach to care and treatment.
Oily skin may need lightweight, non-comedogenic formulas to control excess sebum, while dry skin craves rich, hydrating solutions. Sensitive skin demands gentle, soothing ingredients, free from potential irritants.
As consumers become more educated about their skin's specific needs, the demand for personalised products has surged. Recognising this, luxury beauty brands are meticulously crafting products tailored to meet these unique, individual requirements, elevating skincare to an art form.
The Science Behind Luxury
Luxury skincare is more than opulent packaging; it's a testament to cutting-edge science and rigorous research. Behind each sumptuous cream or serum lies a meticulous process of formulation, driven by teams of chemists, dermatologists, and skincare experts.
For instance, brands invest in extensive research to identify bioactive compounds, test their efficacy on various skin types, and ensure optimal safety. It is this commitment to scientific integrity that allows brands like Estée Lauder and Dr. Barbara Sturm to craft products that are as effective as they are indulgent.
Personalised Formulations
Luxury brands are investing heavily in research and development to craft products with targeted ingredients for specific skin types. For instance, products for oily skin often feature salicylic acid, which helps to unclog pores and reduce inflammation, or hyaluronic acid in moisturisers designed for dry skin, famed for its unparalleled hydrating properties.
For sensitive skin, brands are incorporating soothing agents like chamomile or aloe vera, known for their calming effects. By meticulously selecting and combining these potent ingredients, luxury beauty brands are ensuring that each product not only feels lavish but also addresses distinct skin needs effectively and safely.
Customised Skin Consultations
Brands are elevating the shopping experience by offering personalised consultations, where skincare experts analyse individual skin needs and recommend targeted products. For instance, many brands, such as Dermalogica and Kiehl's, have introduced online quizzes that guide customers through a series of questions about their skin's health, concerns and lifestyle, ultimately suggesting a tailored skincare regimen.
This bespoke approach extends beyond the virtual world, with in-store consultations offering a tactile, one-on-one experience. It's this level of attentiveness and personalisation that defines luxury, transforming skincare from routine to ritual.
Skin Type Collections
Luxury skincare brands are increasingly curating collections designed to target specific skin types and related issues, simplifying the journey to radiant skin. IMAGE Skincare, for example, categorises its offerings into concerns, enabling consumers to effortlessly identify products that align with their unique needs. Medik8 tailors its approach, formulating hydrating moisturisers rich in ceramides and hyaluronic acid specifically for dry skin, designed to deeply nourish and refresh.
Brands like La Roche-Posay take a similar approach, with collections like 'Toleriane' for sensitive skin that focus on minimal, gentle ingredients. These curated lines illustrate the industry's move toward intentional, personalised solutions, making effective skincare more accessible and understandable than ever.
Why People Choose Luxury Brands for Their Specific Skincare Needs
The allure of luxury skincare extends far beyond its opulent packaging or indulgent textures—it lies in a deep-seated commitment to quality, efficacy, and personalised care. For discerning consumers, opting for a luxury brand is a choice rooted in trust.
Luxury skincare brands are choosing meticulously crafted formulations developed through rigorous research and infused with premium, targeted ingredients. These brands don't just sell products; they offer bespoke consultations, detailed regimens, and a level of customer service that transforms skincare from a routine into a cherished ritual.