How iGaming is Evolving in 2022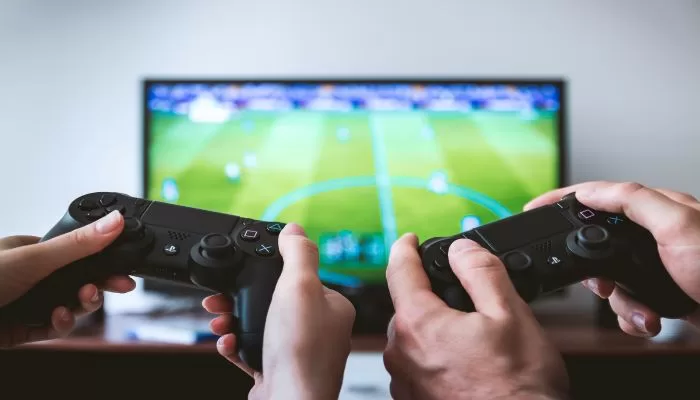 The world of gambling law has always been a strange one, but it seems to be getting weirder. Several countries are beginning to put tighter restrictions in place as a result of witnessing a growing number of problem gamblers. Despite this some countries are just starting to relax their laws, giving citizens more opportunities to gamble and, in some places, legalising sports betting for the first time in the country's history. 
 A Change in Betting Laws
One of the most high profile countries to relax the rules at the moment is the US. In 2018 the federal government voted to legalise sports betting. Some states, like Nevada which is famous for Las Vegas, have had legal gambling for decades but nowhere in the US was able to take bets on sporting events. Following the legalisation at a federal level, it was left up to each state to decide whether to make the practice legal. As of February 2022 30 states had legalised sports betting in some description, while 18 states have also legalised online sports betting. One of the most recent states to legalise sports betting and online betting was New York, which instantly became one of the largest sports betting markets in the US.
Canada Following in the US Footsteps
Canada followed the USA's lead and became one of the most recent countries to legalise sports betting. Much like America's model with the federal government leaving it up to the individual states to decide, Canada' central government legalised sports betting in August 2021 but left it up to the individual states within the country to decide if and when sports betting would be introduced.
Ontario is the most recent state to legalise gambling – sports betting services are expected to be given the green light to launch in April 2022, alongside online services launching on the same date. It was fairly certain that Ontario would be the first to launch sports betting in Canada – the move had support and was being pushed by several major betting companies based in the US. Currently, Canada is still working on the taxes; licensing fees and regulations to be put in place when sports betting launches so it's possible that we could see some delay.
As legalisation sweeps through various countries as governments keep a keen eye on potential tax benefits, iGaming services from slot games to fast payout casinos are becoming more accessible and when you consider just how popular these services are it is no surprise. What betting bans across the globe have shown is that it doesn't necessarily stop people from placing bets and instead people just use whatever methods they can to get around it – accessing international casinos, paying via Bitcoin, using a VPN etc. It could be that US and Canadian Governments wanted to ensure that they got their part in these transactions taking place rather than them just taking place underground. Allowing betting also means that things can be more regulated and ultimately keep those that do want to place a bet much safer which is better all round for anyone that is interested in betting in sporting events or betting games. Whether other countries where betting is banned will follow suit remains to be seen.
Places That Are Tightening Laws
What's interesting is that while on the American side of the Atlantic sports betting is opening up and becoming legal with very few restrictions, on the other side of the pond the UK, Ireland and some parts of Europe are starting to put much stricter laws into place.
Currently, UK regulations are fairly relaxed. Betting companies aren't allowed to advertise on TV before 9 pm but there are ways around this, and the law was recently changed to ban betting with a credit card.
 However, this is all set to change as the UK is planning to undertake a reform of betting regulations in the next few months. The proposed regulations include reducing the maximum single bet to £2, limiting the amount and kind of promotions that betting companies are allowed to offer and further limiting how bookmakers and casinos are allowed to advertise. One of the most contentious issues has surrounded the kind of advertising that will be allowed under the new rules. Currently, the government is only planning to ban betting companies from advertising on the front of team uniforms but many critics have argued that this isn't enough. Pitch hoarding adverts and back of shirt adverts would still be allowed which makes the proposed ban almost entirely pointless.
Currently, Ireland is in a similar position to the UK. The use of credit cards to gamble is illegal and there are maximum amounts that punters are allowed to stake on each bet. In addition to this, there are some limits on the kinds of advertising that betting companies are allowed to create, as well as limits on the times of that that sports books and casinos can advertise.
Places Where Gambling is Not Allowed
Of course, there are still places where gambling is not allowed at all and other places where it is massively frowned up. For example, in parts of Africa banks simply won't allow gambling transactions to take place on any of their accounts. However, this doesn't mean that gambling doesn't happen there it has just driven punters to take advantage of things like mobile betting and Bitcoin in order to place their bets. Of course, online casinos in this part of the world make sure that they do everything they can to cater to this offering a range of mobile and Cryptocurrency payment options.
Ultimately, the change in gambling laws across the world has created an interesting split down the centre of the globe. On one side of the Atlantic Ocean, sports betting is just being legalised. Everything feels positive, it's created a new sub-section of an established industry and everyone is excited. On the other side of the ocean, people have already witnessed the devastation that gambling addiction can cause and are trying to fix it.