Digital Marketing – Strategies that can light up the game in 2022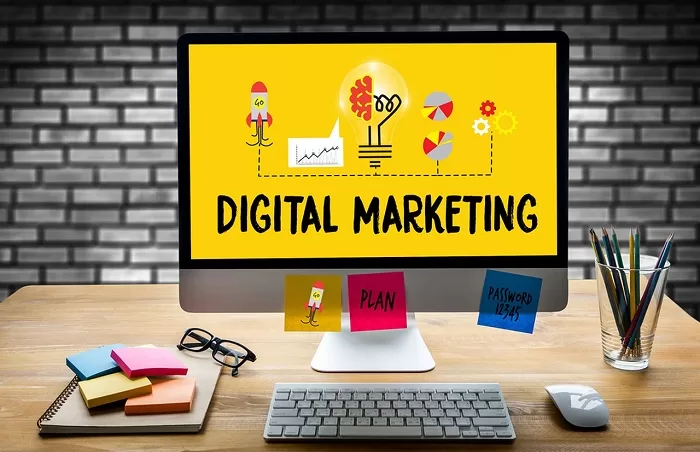 Building a business requires a lot of work and strategies. Being a business owner may be challenging, especially when you try to choose the best methods and techniques to develop your brand. If you have a small business it is essential to know how to invest to avoid financial losses and waste money. Big companies can indeed afford to invest in market research and long-term promoting strategies, even if they don't have the desired results, most often. However, these companies definitely have more funds than small businesses and can take chances from time to time.
Being present in the virtual world is the primary action to help you create sustainable marketing strategies for your business. People are constantly searching online for products and services that can ease their lives, so learning how to reach the target audience is beneficial.
If you wonder how you can invest in something cost-effective that can offer you the possibility of promoting your business, then here is your answer: by using digital marketing strategies. They will deliver your message and create new opportunities for business growth. You can use digital marketing to reach a wide range of clients by providing qualitative content and pertinent information about what you sell.
But remember that the online world is constantly changing, so you have to pay attention to trends and consumers' way of relating to media and advertising. If you want to learn more about how digital marketing can boost product and service promotion in 2022, check out the strategies below:
Brand image
Branding is crucial if you want to enter the market correctly. Besides, creating a solid brand image is essential for business growth.
What does creating a brand mean?
A brand represents the image or concept people have in mind when they remember or think about a product or service. But there is something more; when building a brand, consider your products' emotional impact on customers. For example, Coca-Cola is not just soda; it's the idea of spending time and creating beautiful memories with your loved ones. Just think about their Christmas ads; they display all the family gathered around the table, laughing and sharing unforgettable moments. The soda bottle is there just to emphasize their well-being.
Branding gives meaning to your company's goals and values, so here are two steps you should consider when creating a brand in 2022:
Digital advertising. You can use various online platforms and digital channels to promote your brand, products and services. You are present where the audience is by using digital advertising, which is the primary condition when willing to increase your business.
Organic growth. Organic traffic refers to consumers that visit your website from unpaid sources. You can use organic content, such as videos, podcasts and newsletters, to easily reach the target audience.
SEO strategy
SEO (Search Engine Optimization) strategies improve your company's online presence by increasing your site visibility when consumers search for online products and services related to your business.
A marketing strategy that seems to be popular in 2022 is local SEO. Even if geofencing is not new, consumers started to be more local-oriented in the last period, which allows business owners to use this strategy for sending messages to the audience via email, social media platforms, or SMS.
Geofencing can be supported by local search engine optimization. It is associated with finding local keywords, creating content related to local events and stories, or building Name, Address and Phone number (NAP) citations.
You may wonder how local SEO works. When someone searches for something on Google, the engine scans through information to provide the most suitable results. At a high-level, local SEO uses the exact mechanism. But there is a difference that makes using local SEO a unique strategy – it ranks the local search results by using unique ranking signals, such as:
NAP citations;
Keywords someone uses in Google My Business profile;
Online reviews;
Shares on social platforms.
B2B Marketing
Business-to-business marketing is often overlooked because most companies and organizations focus on consumers. B2B companies offer products and services to help other businesses grow. For example, a business can work with another company to obtain the raw materials needed to manufacture a product. B2B companies include:
SaaS (Software as a service);
Marketing firms;
Companies that create and sell numerous supplies.
Regarding marketing strategies, a brand can contract various market actors to sustain their campaign, especially B2B companies, that can provide qualitative and specialized support. For example, if you own a business, focus on educational content regarding specific topics to build brand authority and trust. This way, other companies will be interested in knowing your business' values, products and services.
Social Media video campaigns
Today, social media platforms are the main means of communicating, providing consumers with various options of products and services they can use. The COVID-19 pandemic forced people to develop new habits and ways of consuming media posts. For example, Tik-Tok and Instagram Reels gained popularity during the numerous lockdowns, videos being the most used type of content in 2022.
Consumers prefer to watch a video that promotes a product or service rather than read about it. This way, more information is delivered faster, facilitating the buying process.
If you want to take your content one step further, consider adding interactive elements to the delivered content. This new trend allows potential customers to interact with the videos, which offers them an improved and memorable experience. Besides, interactive videos let the viewers choose what they want to see, skipping the information they already have about the concept of your company's products or services.
Besides video content, you can use numerous social media marketing strategies, including:
Creating stories and time-sensitive content;
Posts that show you care for potential customers' physical and mental health;
Choosing the best time to interact with customers;
Creating questionnaires and answering your clients' questions;
Using the marketing strategies presented above, you can create quality content that will lead to business growth and customer loyalty.