How E-Commerce Can Grow In A Post Pandemic World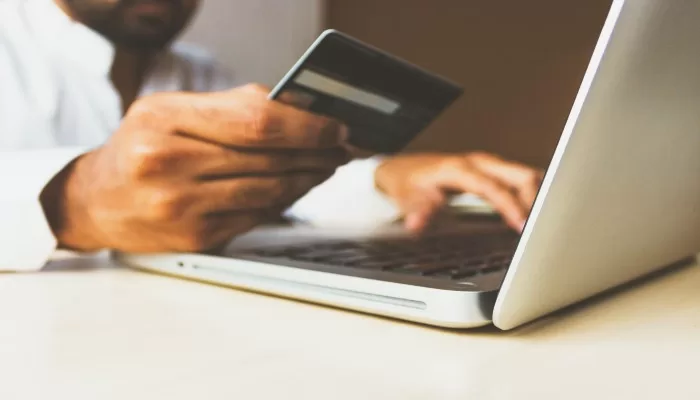 During the pandemic, whilst brick & mortar stores were reeling from the effects of lockdowns, E-Commerce businesses experienced record growth as consumers had to resort to doing their shopping online, with Ecommerce's retail market share in the UK growing from 14.9% in 2018 to a whopping 23.3% in 2020.
E-Commerce's growth during the pandemic wasn't unforeseen, as soon as in person stores shut down and lockdowns were put into place, E-Commerce experts easily predicted a growth in online sales and market share as consumers had to look for new ways to do their shopping and with consumers mostly staying at home, demand for online retail was at an all time high.
With the extra demand for online retail and a captive audience stuck at home, E-Commerce businesses had the perfect recipe for growth and as the pandemic has dragged out there is still extra focus on E-Commerce, with experts predicting that total worldwide E-Commerce sales in 2021 will be over £108 billion more than would have been expected prior to the pandemic.
But as lockdowns end and restrictions loosen, E-Commerce will no longer have a captive audience as consumers flock back to the high street and brick & mortar stores once again, which could cause the growth of E-Commerce during the pandemic to pop like a bubble as so many E-Commerce businesses have scaled up during lockdowns.
So what can E-Commerce businesses do to keep growing in a post pandemic world? To find out, we spoke to Buzz Carter, the SEO manager at DotcomBlinds.com, one of the UK's fastest growing homeware E-Commerce businesses.
Retain Consumers With Convenience
One of the biggest benefits of shopping online, has long been convenience; when shopping in a brick & mortar store, you need to drive to a shopping centre, walk around shops, fit what you buy into your car and drive home; whereas you can shop online from the comfort of your home and have it delivered directly to your door.
Convenience has typically been what has retained E-Commerce shoppers in the past, with so many consumers making their first E-Commerce purchase during the pandemic, it's reasonable to assume that a sizable portion of consumers who shopped online, will stick to the habit due to the convenience of online shopping.
Businesses can retain more of these customers, by further emphasising the convenience of shopping online in their marketing, dissuading consumers from returning to the high street.
Undercut Highstreet Prices
Another advantage that E-Commerce businesses have long had over brick & mortar stores is the cost of running a business, with a brick & mortar store business you are faced with more overheads than online retailers, having to shell out for infrastructure, retail estate rental, retail staff as well as the products, whereas E-Commerce businesses only need to cover their infrastructure and product.
This allows many online retailers to sell their goods at a lower cost online than a similar product would cost in-store. At a time like this, when budgets for consumers are tight, marketing a lower price point is a successful strategy and will allow E-Commerce businesses to increase their market share by out-competing high street retailers on price.
Allow More Delivery Options
During the pandemic, in the UK 25.9% (up from 12.4% pre-pandemic) of workers worked at home, which served as a further boon to online retailers, with more people working from home, deliveries became easier than ever as a quarter of the population could guarantee they'd be at home when their products are delivered.
The cat is out of the bag for working from home, with such a large portion of the population exposed to it, it's likely that a large amount of consumers will keep working from home, while it may not be as high as 25.9%, it should still be large enough to keep consumers available for receiving goods.
But with those who return to the office, extra delivery options will help online retailers retain their custom, by offering weekend delivery or delivery after 5pm, E-Commerce businesses can successfully retain previous work from home consumers and grow their audience beyond that by making delivery more accessible and convieinent to the end customer.