Top Online Shopping Trends: Brands Making Waves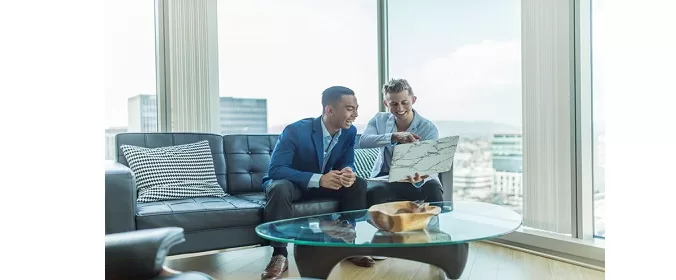 Ubiquitous connectivity and the IoT have drastically transformed the shopping landscape, with online revenues of China and the U.S. reaching $584 billion and $474 billion respectively. Some of the key trends in e-commerce include improved mobile shopping experiences, social media browsing, cashbacks and digital wallets. Technology is also making its presence felt, with VR in particular being seen as a way to keep the 77.24% of shoppers who abandon their carts prior to purchase in the game.
Shopping Via VR
Virtual reality and augmented reality have the potential to up the ante when it comes to shopping, and brands like IKEA are already cashing in. The Swedish furniture brand has already launched its AR catalogue app, which allows users to see how specific items of furniture would fit into their home. NARS make-up, meanwhile is using Facebook 350 tech to offer clients a new way to 'test' products on their smartphones. Without a doubt, VR bridges the gap between the in-store and online experience, enticing customers to either buy items directly online head for their nearest brick-and-mortar store to check items out 'in the flesh'.
Availing Of Online Bonuses And Cashbacks
The marketing strategy of top brands is increasingly incorporating newsletters offering limited time bonuses and discounts for online consumers. Look Fantastic, an international online makeup and skincare store, regularly offers online bonuses for 24 or 48-hour periods. Discounts are substantial, and when coupled with online credit card cashbacks, can result in significant savings for customers. Brands like Ulta and Sephora, with a vast number of physical stores, essentially capture the best of both worlds, offering similar discounts online and in-store.
Mobile Purchases
In Q2 of 2018, around 62% of online shopping was generated by mobile, according to the Salesforce Shopping Index. Pew Research, meanwhile, reports that these days, one in five Americans access the Internet exclusively through mobile devices. Brands are therefore making mobile compatibility a huge priority, programming their websites to intuitively adapt to whichever device they're being viewed from. Shoppers are reacting positively to images and videos instead of lengthy texts, and demanding tap-friendly buttons, tap-to-call telephone numbers, and easy main navigation menus when spending their dollars.
Shopping Via Social Media
Social media is increasingly being relied upon as a source of reviews during the shopping process. Brands are also relying on Facebook, Instagram and other visually impactful sites as ways to browse through products and services. Brands like Missguided are using a careful blend of promos, user-generated content, memes, discounts and lifestyle posts to keep customers engaged. Domino's Pizza has gone a step further, with a cheeky 'character' called Dom the Pizza Bot, who invites customers to order their usual pizza meal with a click or two on their usual chat apps. Lush Cosmetics is making it all about connection, inviting users to submit their own content alongside the hashtag #LushCosmetics.
Social media is being used both directly and indirectly to create a better, more dynamic experience for customers. When used alongside other techniques (including mobile compatibility, online discounts and the like), brands are aiming to stay at the top of their game in highly competitive industries. VR is whizzing customers into the future, removing any inconvenience associated with shopping online rather than 'in person'.