How do sponsorships from betting brands benefit football teams?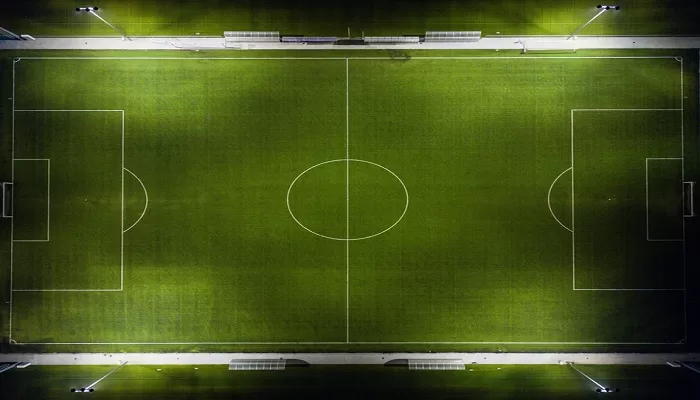 Sports betting has grown exponentially over the past half century for a variety of reasons, but most namely the development of its convenience as more and more people are able to access it from their smartphones.
In 2019, the global sports betting market was valued at an eye-watering $218.49 billion, and industry experts believe it will grow by a rate as high as 10% annually over the next few years. It is predicted to have grown by a further $134.06 billion by 2024.
With so much money available, over the last 10 years or so these betting companies have become more embedded in the sports they deal in through sponsorships of teams or athletes and advertisements. For example, sport betting online company 888 Sport currently sponsors Cardiff City Football Club's training kit, as well as other teams and organisations.
In fact, at the start of the 2020-21 season, only three Premier League clubs – Chelsea, Liverpool and Sheffield United – did not have some kind of sponsorship deal with a betting company. Of the 17 other teams who did, half of them had a betting company as the main sponsor on the front of their shirts, with two teams having these logos on the sleeves.
Prior to the 2002-03 season, no betting companies were involved in any sort of sponsorship in the league. That season, Fulham opened the doors by partnering with Betfair on both their home and away kits. By the 2016-17 season, more than 10 topflight clubs had similar deals with betting firms.
While the benefit for the betting companies is clear; they get exposure to tens of millions of watching fans, the mutual advantage for the teams themselves is often overlooked. Last year, the value of sponsorship from betting firms in the Premier League was worked out at a whopping £70m, and £40m in the EFL (English Football League), equating to £110m in just those two competitions alone.
An academic study in 2017 suggested betting company branding or logos were on-screen between 71% and 89% of BBC's Match of the Day runtime. The gambling industry as a whole contributes £3.2 billion to HM Treasury in tax each year.
While the debate over sports companies' involvement in sports like football continues, it's worth noting how reliant some teams are on the revenue from these sponsorships. They are a form of guaranteed income – so not wholly reliant on performance or attendance figures – that can be used by clubs to bolster their squads with new talent, or even enhance their facilities.
West Ham are a good example of this; after signing a multi-million-pound deal with Betway a few years ago, they were able to bring in a new manager and fresh talent, resulting in one of their most successful seasons in recent years.
Sponsorships in general are a vital source of income for sports teams, however the bigger brands who have more money to invest typically do not get involved with lesser-known teams. Sports betting companies, however, provide an opportunity for these smaller clubs to benefit from sponsorship revenue, as their target audience are sports fans watching these games and so will pay a lot of money to have their brand front and centre. This helps to lessen the gulf in resources between the giants of football like Manchester United and Liverpool and other clubs, particularly those not currently in the Premier League.
These betting firms also pay for sponsorship on pitch side ads in stadiums, bringing in even more revenue for these clubs. This, in turn, can benefit the league as a whole when talented, expensive players are bought. It also allows clubs to provide elite training facilities for their players and cutting-edge stadiums for fans.
If these sponsorships were then banned and taken away, the fallout could be devastating for some teams. Tobacco and alcohol companies used to feature prominently as football sponsors but were subsequently banned. This is when betting companies became one of the main sources of sponsorships, but if they are also made forbidden then many teams will be very limited in their options for revenue.
The mutually beneficial relationship is a suitable fit; teams receive significant amounts of money to help improve their performance while the betting companies gain exposure to their target audience. Many sports fans will already be involved in betting. So, the removal of these sponsorships would also impact these firms who, as stated, contribute a huge amount to the economy.
While the discussion over where betting sponsorships should sit within major competitions like the Premier League is a worthwhile one, there are many factors to consider. These deals equate to tens of millions of pounds for football leagues in the UK, providing essential revenue for clubs to enhance their rosters and the services they provide to fans.
More importantly, sponsorships from betting companies are somewhat of a lifeline for smaller clubs who cannot rely on increasing income from ticket sales and performance bonuses.