How 5G Technology Will Improve Consumer Experience Playing Online Slots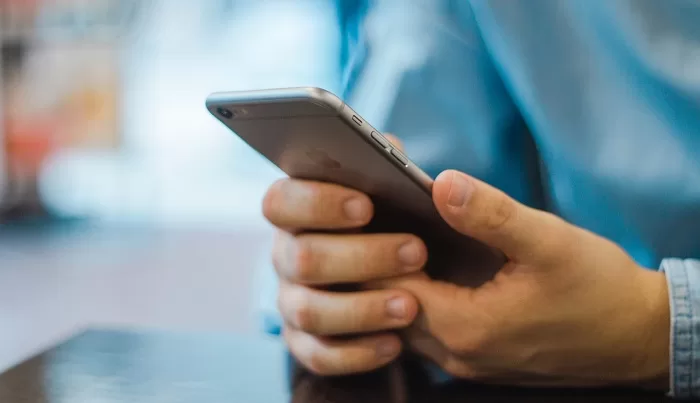 As we dive into 2021, the promise of something exciting is just around the corner for many of us around the United Kingdom. If we don't have access already, it won't be long before 5G is more widespread throughout the country.
Politics and changes to infrastructure providers have caused delays in the UK rollout of 5G, according to an in-depth study of connectivity by the Independent in 2020. However, network providers and mobile companies are now stepping up the pace.
Before too long, more residents of the UK will be able to enjoy the full benefits which 5G connectivity brings. The five largest mobile networks (EE, O2, Three, Vodafone) are all investing heavily in the infrastructure required.
Using data collected since January 2019, the nperf.com map shows updated information on coverage across the UK, with all the leading networks. EE currently leads the way at present, although coverage is most widespread around major towns and cities.
What does 5G actually mean?
Simply put, 5G is the fifth generation of wireless technology and connectivity. 5G will provide a massive improvement on the current 4G network and particularly in terms of connection speeds, which have the potential to be around 1000% faster.
Aside from the supersonic speeds 5G will provide for downloading and uploading data, the reliability of connections is vastly improved with much lower latency. In layman's terms, latency is the measure of time taken for data to travel across a network and back.
5G will also establish a new standard in wireless communications technology, capable of handling connections to more devices within any given area, along extensively improving the reliability of connectivity. The latter has often been the biggest complaint about 4G.
Insofar as the overall difference in service between 4G and 5G is concerned, it's a similar leap to that achieved by fibre optic connections to our homes and workplaces, compared speeds and connectivity provided by standard cable broadband. Likewise, 5G will also unlock the potential of other communications technologies.
How 5G will revolutionise mobile gaming
Despite the impressive advances made in mobile gaming over the last decade or so, there have always been limits to what each generation of technology can achieve. These limits are based around what devices can actually host, along with the networks they rely upon to function.
With the advent of 5G technology, developers can be far more ambitious. Increased speeds, data and storage capabilities will bring far improved gaming possibilities, using greatly enhanced graphics and visuals for players to enjoy.
5G will also be a huge boon for online and multiplayer gaming, thanks to the massive increase in available bandwidth the new technology will bring. For previous network generations, that was always a problem, especially when too many devices were trying to connect at once.
Given the widespread 5G rollout that is already taking place across the UK, especially in urban areas, there's an increased opportunity for genuinely mobile gaming at last. Access to WiFi locations will be easier and more reliable, allowing gaming from practically any location.
5G can change the face of online slots
While the arrival of 5G will be magnificent for pretty much every kind of mobile gaming, as one of the most popular niches around, online slots could experience a whole new realm of possibilities. Not least the possibility to entirely revamp this classic genre of gaming.
For example, Big Time Gaming are already renowned for their innovative brand of Megaways Slots, with the Australian developer having created a whole range of new and exciting games. Indeed, they've turned a traditional gaming niche into something more expansive.
Along with offering players more ways to win, they can also experience playing slots in a variety of novel and entirely different ways. 5G technology will now add improved graphics capabilities, along with slots boasting a wide range of immersive and interactive features.
Much more than being just a traditional game of chance, slot games will evolve to incorporate all manner of new elements. This could include Augmented Reality (AR) and Virtual Reality (VR) gameplay, plus greatly improved visual and audio enhancements.
The bigger 5G entertainment picture
Whatever our preferred forms of online entertainment may be, there's no doubt the overall experience will be significantly improved by using 5G technology. The most instantly noticeable difference amongst users will be loading speeds.
Just imagine being able to watch a movie in 4K definition, without any buffering as it streams instantly to your device. 5G can transfer huge data files at lightning speedsand improved reliability, which means waiting for something to load will become a thing of the past.
Given the massive growth of online gaming in the last two decades, largely driven by each generation of mobile technology, there are more people playing online games than ever before. However, it wasn't without problems due to unreliable networks.
As more networks and service providers make the switch,5G gaming will be supplied via seamless internet connections, allowing many gaming platforms to finally unlock their true potential. Imagine, millions of people playing any given game, without any connection issues.
The 5G conclusion
There's no doubt that 5G will bring massive improvements to our online and mobile lives, especially when it comes to our gaming and entertainment needs. 5G will also bring huge performance upgrades for trade and commerce, with many enterprises already making the switch.
Whether it's for work or play, there's no doubt that 5G will become the connection method of choice over the next decade. With 5G already available in the majority of urban areas across the UK, now the rollout is gathering pace, it won't be long before we all enjoy the benefits.