How a Nonprofit is Helping NYC Small Businesses Thrive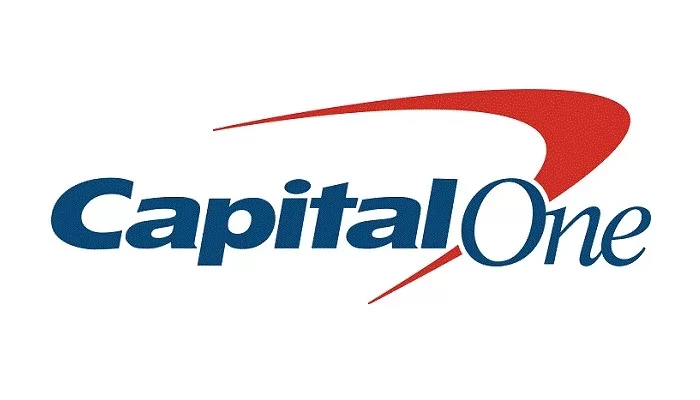 As a child, Jessie Lee worked as a "take-out girl" at her parents' Chinese restaurant in New York City. The business was often financially unstable, leaving her parents scrambling to pay rent during lean months. Her parents had to occasionally rely on high-interest loans.
"I've seen firsthand what it means to work hard to pay off predatory loans," says Lee. "I've seen the stress it puts on families and their communities." Luckily, when the Lee family immigrated to the US, they were able to receive financial literacy and technical assistance through Asian Americans for Equality (AAFE), a nonprofit that currently helps New Yorkers by providing homeowner counseling, homebuyer education and making loans to assist both homebuyers and homeowners.
Now as the Managing Director of Renaissance Economic Development Corporation (REDC), Lee has said it's her "lifetime work" to help other immigrant owned small businesses tap into low-interest loans and continue to thrive. "Today, I want REDC to be there for the next generation of small business owners who are here to stay in the community."
Like the Chinese restaurant Lee's parents owned, small businesses have long formed the backbone of the U.S. economy, accounting for 60 million people in the private sector workforce. But over the last few years, it's become a familiar sight to see empty storefronts on Main Street. In the diverse borough of Queens, New York, REDC is working hard to keep local small businesses afloat through loans, training and counseling services. Founded in 1997 by AAFE, REDC is a nonprofit and a U.S. Treasury-certified Community Development Financial Institution (CDFI) that provides much-needed low-interest capital towards the creation and retention of small businesses and provides financial education services and technical assistance to entrepreneurs.
National recovery from the COVID-19 pandemic has been uneven for businesses owned by people of color, a February 2022 Federal Reserve Small Business Credit Survey found. Additionally, running a small business in the past year has taken a toll on entrepreneurs. Nearly half of (42%) small business owners in a Capital One survey said they have experienced burnout in the past month, with 24% saying they are currently experiencing burnout. The staggering number of shuttered small businesses has been especially noticeable in places like New York City's Chinatown and Flushing, College Point, Whitestone, Fresh Meadows, Corona, Elmhurst and Jamaica, says Lee, where Asian communities were hit hardest and earliest by the effects of the COVID-19 pandemic. Nationally, Hispanic and Black businesses were already vulnerable to economic downturns, with the pandemic adding an extra layer of hardship. But thanks in part to CDFIs like REDC, some small businesses are staving off permanent closures.
In the early months of the pandemic, the REDC team immediately dove in to help a diverse group of entrepreneurs negotiate reasonable commercial lease terms with landlords, apply for low-interest emergency small business loans, and receive technical assistance to enhance their business practices.
"The DNA of New York City has always been small businesses that have served as anchor institutions for decades," says Lee. "That's why we were quick to launch emergency capital for small businesses at the pandemic's onset. We advocated hard for local businesses to have fair commercial leases by helping landlords understand that local business owners live in the communities in which they work so they're stakeholders in how they want their neighborhood to look and feel." Since the pandemic's onset REDC has provided 443 loans to small businesses for $10.2 million in total loan capital deployed throughout New York City. REDC also helped 105 businesses access nearly $2 million in grant funding through a city program assisting Queens-based small businesses. In total, REDC has provided technical assistance to more than 1,450 clients since COVID-19's outbreak.
Since Capital One's partnership began in 2017, part of REDC's support from the company's funding goes to a variety of small business training programs like credit building, cash flow analysis, and e-commerce. With rising commercial rents, the multilingual courses help existing businesses formalize and modernize their operations and reduce their risk of displacement. Prior to the pandemic, REDC held in-person workshops using Capital One's CreditWise app to help people understand their credit and understand what decisions could impact their credit reports. In 2021, REDC began its Economic Recovery Loan Program (ERLP), which aimed to help low-to-moderate income, immigrant, and/or minority-owned small businesses to rebuild with loans up to $50,000 at 3% fixed interest. The loans were paired with personalized and culturally relevant technical assistance in English, Chinese, Korean, and Spanish.
"About 95% of the businesses that came to us early on were able to pivot, survive, and find a way to generate revenue quickly," says Lee. "We're able to do this work in part because Capital One's grants help support our technical assistance for small business owners. It takes time and money to walk owners through the entire negotiation process with landlords and to help them complete our emergency loan application."
"REDC is all about serving low-income communities, so our loans help small businesses generate local jobs, which allow people of different backgrounds to work side by side," adds Lee. "For example, you might see a Hispanic employee working at a Chinese restaurant and vice versa. There's something about the immigrant experience that allows people across different ethnicities to understand each other's challenges. They form natural camaraderie over their shared struggles to obtain the American Dream."
REDC's support for local business owners has natural overlap with Capital One's commitment to fuel the entrepreneurial spirit at the heart of American small businesses.
"CDFIs like REDC are critical in providing a financial lifeline and in-language technical assistance to small business owners who may otherwise be subjected to predatory lending products and practices," says William Owh, Manager of Community Impact & Investment at Capital One. "We're proud to partner with REDC to help underserved, minority business owners access the capital needed to achieve their dreams, revitalize their communities, and help local economies grow."
"A key takeaway from serving the community is that I'm always on the ground talking to our clients and hearing firsthand of their challenges," says Lee. "These people are some of the most forward-thinking individuals I know who struggle to build brighter futures for their families."
To build on our continued commitment to the Asian American Pacific Islander (AAPI) community, and as part of the Capital One Impact Initiative, we have recently forged a new partnership with The Asian American Foundation (TAAF)  by joining the AAPI Giving Challenge, a multi-year campaign designed to unlock resources from foundations, corporations and individuals for AAPI communities. TAAF envisions an America where opportunities to participate in all aspects of society are equally accessible, and individuals and communities are not rendered invisible, nor singled out for false stereotypes, discrimination, or hate on the basis of race. TAAF also creates opportunities for visibility for AAPI communities, shining a light on previously under-recognized individuals who have had an outsized impact on American culture. Capital One is proud to support TAAF's tremendous work to improve AAPI belonging in the United States.
Source: Capital One