Home Remodeling Ideas for Windows and Doors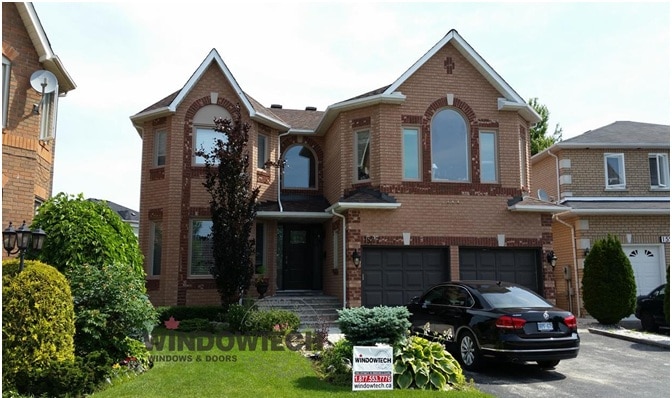 You know you are adding value to your home when the idea of remodeling it scares and excites you at the same time. Remodeling your home especially windows and doors definitely needs a lot of planning to be successful and a lot of accuracy. You can decide to remodel your entire home or focus on areas you feel are more important and need special attention. The major areas most homeowners prioritize are bedrooms, kitchens, and bathrooms, it does not mean other areas cannot be remodeled, it only shows places that are eyed most.
As you plan on your next home improvement project, Window Tech Windows and Doors wants to be part of this journey. First, do not forget about your doors and windows. These fixtures help in adding value to your home as well as adding to its aesthetics. Here are a few ideas you can use in your remodeling project.
1. Kitchen Remodel Ideas
Most work involved in kitchen remodeling consists of recreating working tops, storage, and increasing the kitchen space. However, you can choose to make your kitchen more comfortable by adding a window. Awning windows perform exceptionally well in the kitchen because they can remain open even when it is raining.
A window in the kitchen allows ventilation and lighting. Adequately illuminating your kitchen helps you to spot dirt and prevent accidents easily. You can customize your kitchen window to match the design you have.
A kitchen island is ideal for homeowners looking to add storage areas since it can have an additional cabinet and counter.
2. Bathroom Remodel Ideas
Brighten your dark bathroom by starting with its tiles. Replace them with brighter ones. If your bathroom has no window, consider adding one on the wall to allow light inside. If you are concerned about privacy, stop worrying. Use frosted or obscure glass on your window. These glasses allow light in, but you cannot see through them.
When adding a window on your bathroom wall, make sure it does not interfere with your house's plumbing, ductwork, or electrical wiring.
Additionally, ensure your added window does not look odd on your home's architecture. Choose a complimenting design.
3. Exterior Remodel Ideas
Enhance both the external and interior of your home by adding a sunroom. To connect your exterior with the interior, use large fixed windows. These windows allow light in and improve the aesthetics of your home.
Replace your entry door to enhance your exterior remodeling. Consider adding glass to your door to make it more appealing. You can add patterns on the glass to create a bold statement.
4. Master Suite Remodel
It is natural to want to rest in a comfortable bedroom after a long, tedious day. So, remodeling a master suite is among the wish lists for most people. Start by working on the windows and doors in your bedroom.
Bay windows are ideal for master suits because they create a perfect ambiance, allow ventilation and lighting in your room. Additionally, they make your room look spacious so you can enjoy a comfortable and relaxing environment.
5. Bedroom to Office
Remodeling a room from a bedroom to an office often happens when your children grow and move out. Mostly, you are left with a lot of unused room where they were sleeping.
You can convert that bedroom into an office by adding a few shelves, a desk, and a chair. To remove the bedroom-like environment, increase lighting in the room. Change the current windows and doors and install ones that allow lots of light to get in so your new office can look bright and feel comfortable.
Awning windows work perfectly in the newly converted office and often blend with most home's architecture.
6. Planning Your Remodel
Planning is the core part of your home remodeling project. After determining areas you want to focus on, the next step is planning the duration your project is going to take, and when you want it to take place. After that, approach a contractor specializing in those areas and book an appointment for your project.
Home remodeling does not have to exclude windows and doors. As we have seen, they provide a significant improvement to all areas of the house. So, when planning your next project, make sure you do not skip these areas to enjoy magnificent results.