Highest Paid NFL Stars 2020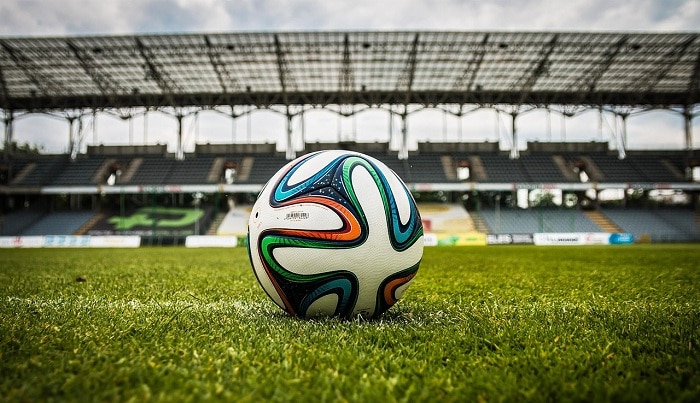 Sport is big business around the world. Athletes train themselves to their limits and put their bodies on the line in pursuit of glory and for the fans' entertainment. The NFL is the biggest competition in the United States and is watched globally.
Players in the NFL are usually paid well. NFL superstars however, sign incredibly lucrative contracts to their respective teams and often have multiple endorsement deals that helps to boost their funds. The Seattle Seahawks have enjoyed relative success the last few seasons behind the leadership of their quarterback Russell Wilson. The Seahawks are tipped by the experts at Oddschecker to repeat a successful season after acquiring a signature from Wilson on a 4-year record breaking deal worth $140 million. Here is a look at some of the other highest-paid superstars in the league.
Patrick Mahomes QB
Patrick Mahomes is the quarterback for the Kansas City Chiefs. With an average annual salary in the region of $45 million in 2019 he signed one of the most high-profile contracts in NFL history. This came with a ten-year commitment to the team and included a $10 million signing bonus. At the age of 25, this young quarter back is entering his prime after having led the Chiefs to Super Bowl success last season.
Eli Manning QB
Eli Manning is the veteran quarterback starter for the New York Giants. He has enjoyed success with the franchise and has cemented his place in history as one of the greatest QBs to play the sport. Manning currently has an average annual salary of $21 million, this coupled with a $31 million signing bonus and $65 million guaranteed sees Manning as one of the highest-paid players in the NFL. He has two years left on his contract that was extended back in 2015 where he will have to then reevaluate his fitness and career.
Kirk Cousins QB
Kirk Cousins is the starting quarter back for the Minnesota Vikings. He has enjoyed a lucrative career in regard to his salary, in the last year alone he is estimated to have made a little over $58 million just from his on-field salary. He has focused almost all his attention on his on-field income and relatively only made $1.8 million from endorsements, this made Cousins one of the highest-paid athletes considering just salary according to Forbes.
Carson Wentz QB
Carson Wentz is the starting QB for the Philadelphia Eagles. His most recent contract included $128 million over a 4-year period. This included a $16 million signing bonus and $107 million guaranteed. His consistency and skill on the field has allowed his value to continue to grow and has become a franchise name for the Eagles. Wentz has endorsements with Nike, Amazon and Bose (just to name a few) allowing him to rake in over $4 million in endorsement deals.
Julio Jones WR
Julio Jones is the superstar wide-receiver for the Atlanta Falcons. He is currently making an annual average of $22 million after signing a 4-year contract extension worth over $80 million, this included a guaranteed salary of $65 million which gives Jones one of the most lucrative contracts in the league for a wide receiver. Jones is endorsed by Bose, Under Armour and Visa which earned him well over $2 million since signing in 2016.
Drew Brees QB
Former Super Bowl winner and quarterback for the New Orleans Saints, Drew Brees has enjoyed a highly competitive and successful career with the Saints. His most recent contract was a 2-year extension worth a little over $50 million which included a signing bonus of $23 million, and a guaranteed payout of $25 million. Brees' is endorsed by companies such as Nike, PepsiCo and Wrangler, these deals earn him more than $12 million a year making him one of the highest-paid NFL athletes in the sport today.
Russell Wilson QB
The Seattle Seahawks quarterback Russell Wilson is easily one of the highest-paid NFL athletes in the world. His annual salary currently sits at around $45 million and this is coupled with a signing bonus of $13 million. He has guaranteed earnings of $70 million and aside from his salary, he is endorsed by big brands including Nike, Amazon, Bose, and Mercedez-Benz that earns him just over $9 million annually. Wilson's record-breaking contract is the most lucrative in NFL history and is testament in the faith his franchise has in him to lead the Seahawks to the Super Bowl.