Hesser Hyundai Serves Beloit Drivers with Quality Vehicles, Unmatched Service
Hyundai shoppers in Beloit WI get the star treatment at Hesser Hyundai
BELOIT, Wis., Aug. 23, 2013 /PRNewswire-iReach/ — Purchasing a new car is a large commitment that could have shoppers feeling overwhelmed. Hesser Hyundai is one of the most trusted Hyundai dealers in the Beloit WI area dedicated to taking away the stressfulness of car shopping. The dealership offers the tools, service, and vehicles that make finding a new car exciting and effortless. Beloit shoppers get a personalized shopping experience that leads to finding the ideal vehicles for their lifestyle. 
Hesser Hyundai recognizes that each driver has his or her own needs and expectations in a vehicle, which is why the dealership offers a wide variety of vehicles with shopping tools drivers can utilize to customize their search. Whether a driver needs ample cargo space for interior design projects or low gas mileage for frequent commutes, the Hyundai dealership offers vehicles like the Hyundai Sonata or the Hyundai Santa Fe to accomplish every goal the driver has. 
To ease the stress of car shopping, Hesser Hyundai gives shoppers a chance to browse vehicles online before even visiting the dealership lot. Intuitive search tools can be found on the website that allow shoppers to search by make, model, or even fuel economy. This allows drivers to find vehicles within their price range that have the most important features they need to be successful on the road. 
Drivers on a budget have access to some of the most trusted used cars in the Beloit area when they shop at Hesser Hyundai. Vehicles that earn over an estimated 30 mpg highway are available as well as cars that stay under a $30,000 budget. The dealership is also home to a talented team of service specialists who ensure new Hyundai and quality used cars perform strongly on the road for years after it was purchased.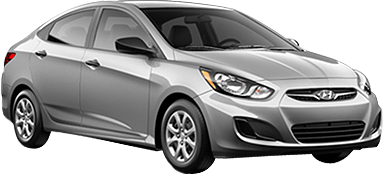 Hesser Hyundai is proud to serve Beloit drivers with the service and quality they deserve. Hopeful shoppers are encouraged tovisit the dealership online or on-site for more information.
Media Contact: Eric Hesser, Hesser Hyundai, (608) 314-8222, hessere@yahoo.com
News distributed by PR Newswire iReach: https://ireach.prnewswire.com
RELATED LINKS
http://www.hesserhyundai.com
http://www.prnewswire.com/news-releases/hesser-hyundai-serves-beloit-drivers-with-quality-vehicles-unmatched-service-220810381.html