Here's How High Capacity Inverters Will Ease Power Cut Woes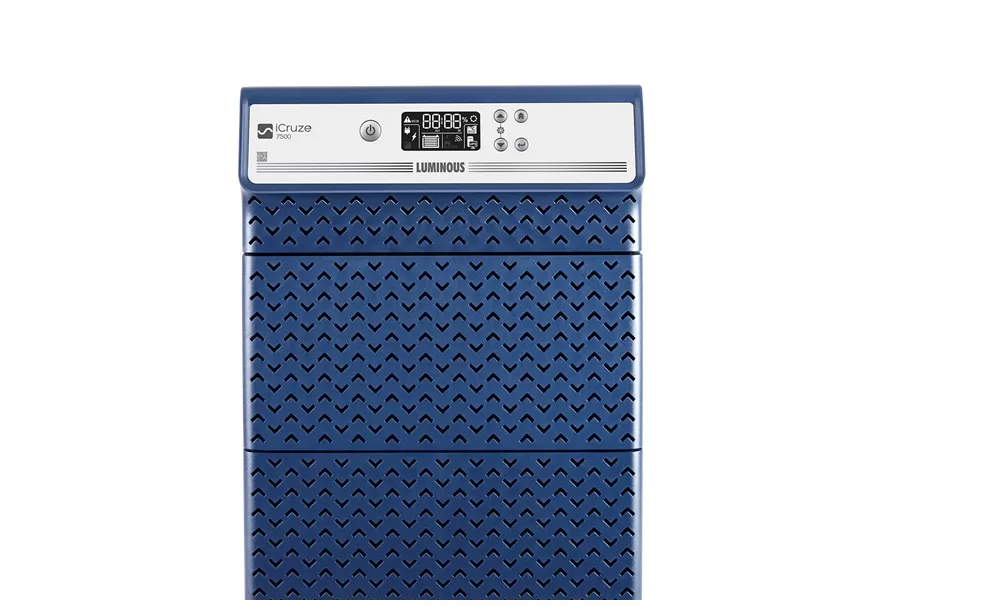 Today inverters have become a must-have for every home due to frequent power fluctuations. Incessant load shedding and power outages are enough to disrupt our work schedule and comfort. It can be annoying, especially during summers. This is why you need to equip your home or office with a high capacity inverter – to counter power outages.
High capacity inverters can be especially advantageous for places where heavy machinery is used, such as at petrol pumps, office premises, and other commercial establishments or homes where high wattage appliance like AC, microwave, washing machine is used. HKVA (High Capacity Inverters) system provides an efficient alternate for diesel generators while ensuring low maintenance and reliability. It works as an instant power backup solution. You can use it for places like showrooms, malls, institutes, hospitals, banks, dental clinics, restaurants, salon retail shops, and other commercial setups.
How are High Capacity Inverters Helpful?
HKVA inverters are helpful in the following ways:
You can achieve the same work efficiency even with a power outage
HKVA can help you lead a low-carbon lifestyle, which is not possible with power generators running on fuels
Strong load-bearing capacity can help you run heavy machinery
Tips to Select High Capacity Inverters:
Understand Your Power Requirements
Calculate the average power usage at home or office, including electrical appliances, that you plan to run on the inverter to know your home's peak load demand. For instance, you have chosen a high capacity inverter for your 3BHK.  Typical appliances used in a home are – fan, tube light, CFL bulbs, LED bulbs, TV, refrigerator. You can add consumption of all these appliances to know Peak power requirements. Use the load calculator to know the suitable high capacity inverter and battery ideal for your home.
You must also keep in mind to purchase an inverter of ample capacity to keep room for increase in the load in future. Let's say your total consumption is 1600 VA. So, you should get a 2KVA inverter.
Some electrical equipment is designed to provide the highest efficiency with a sine wave power source. It improves the safety of your appliances or equipment with lower noise levels and low harmonic distortion.
An essential feature in a technologically advanced high capacity inverter is a digital display, where you can see the status of your inverter and its battery. Besides, it should provide short-circuit protection, reverse polarity, battery over-charge, deep discharging protection facilities.
An ideal high capacity inverter must have a long lifespan. Before buying, check if the warranty covers defects and any other functioning issues that affect the inverter's efficiency.
Why Choose Advanced High Capacity Inverters?
HKVA inverters are explicitly designed to suit all your needs, manufactured under stringent quality norms.
These inverters ensure quality uninterrupted service with optimized performance.
Gives sine wave output protecting your sensitive appliances at all home and commercial establishments.
Run heavy loads efficiently on fewer batteries.
Great auto overload handling capacity.
Intuitive display to understand the status of inverter and battery easily.
Adaptive Battery Charging Control (ABCC) system to ensure fast charging and enhanced battery life up to 70%.
Support a broad range of batteries like a flat plate and tubular.
Choose HKVA Inverters to Ease Power Woes
You can choose high capacity inverter from reputable companies like Luminous that have a large customer base and excellent customer support. They offer two variants of High Capacity Power Inverters – Cruze+ and iCruze, that are perfect for power backup solutions for your home and office premises. So, check out all options online and shop conveniently.