GS25 is Looking for Franchise Partners – Reaching the Top of Convenience Store Market After 2.5 Years of Sonkim Retail Investment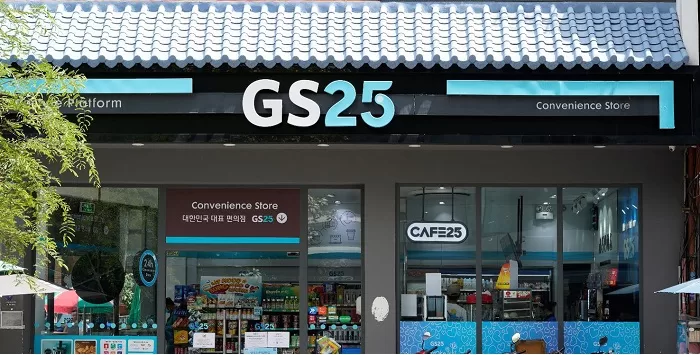 GS25 has reached the top of the convenience store market in Vietnam and therefore seeks not only financial support but also expertise in retail management, operations, and cost optimization of SonKim Retail. We are committed to an unprecedented widespread use with attractive profit potentially attractive to retail investors.
GS25, invested by Sonkim Retail, is the fastest-growing convenience store industry in Vietnam.
According to analyst reports, the retail market will see growth dynamics in 2021, primarily through modern sales channels. Market research by Kantar Worldpanel also shows that more than a quarter of Vietnamese households shop in convenience stores and supermarkets. Meanwhile, according to Nielsen, the opening speed of convenience stores and mini markets in Vietnam has increased by 200%/year.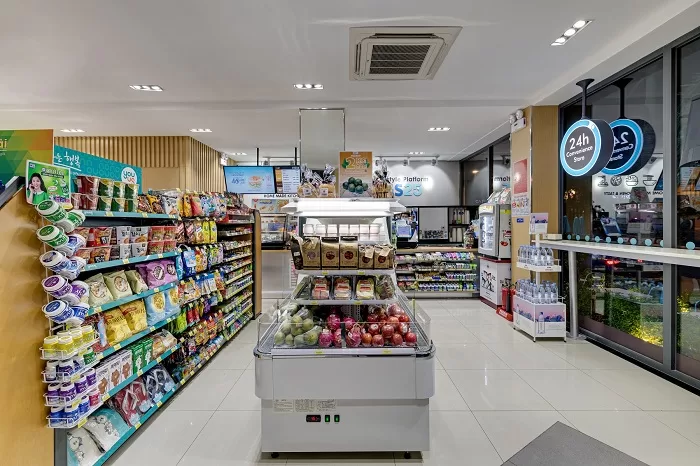 The GS25 has advanced on top of this potential but challenging retail market just 2.5 years after receiving the investment and seasoned input from the SonKim Retail team.
Taking the step to transform a business retail company into an Investment Holdings, SonKim Retail has demonstrated inner strength by investing in multiple member companies/brands and creating an environment conducive for business success. GS25 is atop investment as it joins the fastest growing convenience store industry in Vietnam (data from Vietnam Convenience Store Growth Opportunities Report (CVS))
Profitable potential despite the pandemic, great opportunity to attract investors
Regarding the spectacular growth, analysts assessed that the GS2has grown naturally due to the strategic direction of SonKim Retail and the market through rapid and integrated scaling expansion, specialist knowledge and value optimization, in particular, a deep understanding of the market and strategic positioning.
SonKim Retail also supports GS25 in management skills to optimize operations not only in investment but also business management expertise since 1950 and retail operation experience since 1993. Specifically, SonKim Retail helped GS25 shorten the time and scale back prices when accessing resources that only massive firms have an affiliation with.
As one of the oldest brands in the Vietnamese market, SonKim Retail has successfully built a retail ecosystem, thus causing a stir among our subsidiaries. A good example of the resonance in this ecosystem is the fact that GSShop (one of SonKim Retail's business units specializing in TV Home Shopping & E-Commerce)is also considering selling in the GS25 chains.SonKimRetail supports GS25 in finding the best locations with reasonable rents, via SonKimLand, which is also a member of SonKimGroup, and reserves branches for GS25 in SonKimLand's prestigious projects.
Thanks to critical investment support and sponsorship from SonKim Retail, GS25 has made "rapid" progress and recovered in the industry with many benefits.
First, GS25 has used advanced and constantly improving technology to deliver experiences that customers value. It has provided space for selling products and using the in-store TV system to develop O2O sales channels (online to offline) in the SonKim retail ecosystem.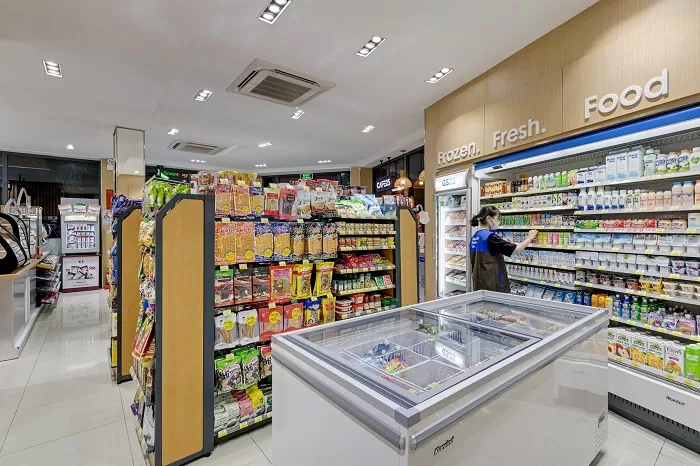 Second, analysts also say that GS25's online sales channel builds successful brand recognition, thereby boosting customer traffic to stores. The customer experience at GS25 convenience stores is highly appreciated because consumers only need to go to one place to shop and enjoy the lifestyle, satisfying two requirements at the same time.
With clear and outstanding advantages in the segment, even during the complicated situation of the Covid-19 (in 2020 – 2021), GS25 expeditiously grows. Particularly, having a grasp of the demand of the market promotes technology applications. Online delivery service is carried out via Grab, ShopeeFood (Now), Gojek; enhanced online payment by MoMo e-wallet, GrabPayMoca, top-up at a counter, or pay by mobile device through Payoo, thereby retaining existing customers and expanding new customer base.
In addition, according to market expert analysis, GS25 was located in areas with "gold" positions in residential areas, shopping centers, and complexes. Typically, VinCity 3 (Thu Duc, HCMC) has a strong presence advantage over all competitors in the same portion.
To cover the entire country, SonKim Retail operates 2 franchise programs:
A standard franchise, with substantial support from partner capital structures, represents unprecedented leverage in terms of scale and investment opportunity. GS25 supports franchisees looking to open a small-scale number of stores.
Business Partnership Corporation Program: SonKim Retail and GS25 jointly support franchisees who want to open a large number of stores. SonKim Retail's support is especially good with its high ROI that outperforms other investment/launch channels.
Therefore, SonKim Retail and GS25 strongly support the partners' capital structure, which has unprecedented leverage in terms of size and lucrative investment opportunities. Investing in GS25, the fastest growing convenience store chain in Vietnam is a right, safe and potential choice that investors and affiliates cannot ignore!
With 70 years of experience and investment, a solid presence in the rapidly growing retail market, critical brand awareness, and priority access to the assets of the SonKim ecosystem, SonKim Retail offers our shareholders unique opportunities to create sustainable value.