First Midwest Bancorp, Inc. Completes Its Acquisition of Great Lakes Bank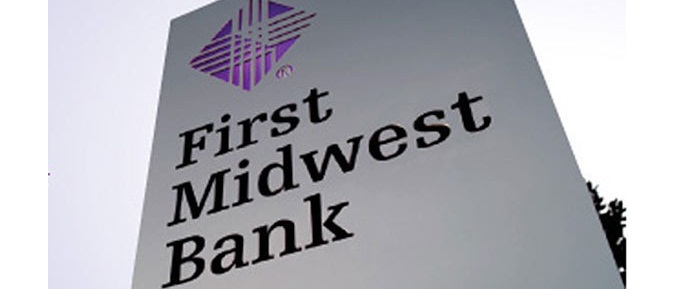 ITASCA, IL — (Marketwired) — 12/08/14 — First Midwest Bancorp, Inc. ("First Midwest") (NASDAQ: FMBI), the parent company of First Midwest Bank, today announced that it has completed its acquisition of Great Lakes Financial Resources, Inc. (OTCQB: GLFL) and its subsidiary, Great Lakes Bank.
As part of this transaction, First Midwest acquired approximately $570 million in assets, including $230 million in loans, and $470 million in deposits of Great Lakes Bank.
"We look forward to providing the customers of Great Lakes Bank the wide array of financial services and innovative solutions we provide to all First Midwest clients. We also welcome the Great Lakes colleagues who join the First Midwest Bank team, as they continue to embrace our collective vision to assist in the financial success of the communities, businesses and families that we serve," said Michael L. Scudder, President and Chief Executive Officer of First Midwest.
"The addition of Great Lakes Bank strengthens our ability to service our clients through a now broader and growing network of full-service locations," added Scudder. "This is consistent with our desire to expand our presence in the metro Chicago and surrounding markets."
About First Midwest
First Midwest, with assets of approximately $9.6 billion, is the premier relationship-based financial institution in the Chicago banking market. As one of Illinois' largest independent bank holding companies, First Midwest, through its subsidiary bank and other affiliates, provides a full range of business and retail banking and wealth management services through approximately 110 banking offices located in metropolitan Chicago, northwest Indiana, central and western Illinois, and eastern Iowa. First Midwest has been recognized by J.D. Power as having the "Highest Customer Satisfaction with Retail Banking in the Midwest Region*" according to the 2014 Retail Banking Satisfaction Study(SM). The Company website is www.firstmidwest.com.
Forward-Looking Statements
This press release may contain "forward-looking statements" within the meaning of the Private Securities Litigation Reform Act of 1995. Forward-looking statements can be identified by the use of the words "believe," "anticipate," "expect," "intend," "estimate," "desire," and words of similar import. These statements are not historical facts but instead represent only First Midwest's beliefs regarding future results or events, many of which, by their nature, are inherently uncertain and outside of our control. It is possible that actual results or events and First Midwest's financial condition may differ, possibly materially, from the anticipated results, events and financial condition indicated in these forward-looking statements. Factors that may cause such a difference include, but are not limited to, expected synergies, cost savings and other financial benefits of the proposed transaction between First Midwest and Great Lakes Bank; credit and interest rate risks associated with First Midwest's and Great Lakes Banks' respective businesses, as well as customer borrowing, repayment, investment and deposit practices; customer and employee reactions to the transaction between First Midwest and Great Lakes Bank; general economic conditions, either nationally or in the market areas in which First Midwest and Great Lakes Bank operate or anticipate doing business; new regulatory or legal requirements or obligations; and other risks and important factors that could affect First Midwest's future results identified in its Annual Report on Form 10-K for the fiscal year ended December 31, 2013 and the risks and other factors identified in other reports filed with the Securities and Exchange Commission. Forward-looking statements represent management's best judgment as of the date of this press release based on currently available information but are not guarantees of future performance. As such, you are cautioned not to place undue reliance on these statements. First Midwest undertakes no duty to update any forward-looking statements contained in this press release after the date hereof.
* First Midwest Bank received the highest numerical score among retail banks in the Midwest region in the proprietary J.D. Power 2014 Retail Banking Satisfaction Study(SM). Study based on 80,445 total responses measuring 21 providers in the Midwest region (IA, IL, KS, MO, MN, WI) and measures opinions of consumers with their primary banking provider. Proprietary study results are based on experiences and perceptions of consumers surveyed January 2014. Individual experiences may vary.