2015 Market Outlook: BofA Merrill Lynch Global Research Forecasts Bull Market Slows to a Jog in 2015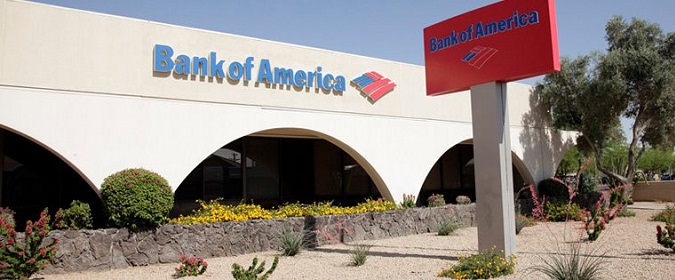 Bullish on Stocks, Dollar, Volatility and Real Estate Opportunities to Be Found in Commodities and Emerging Markets.
BofA Merrill Lynch Global Research today released its outlook for the markets in 2015, forecasting that the bull market in global equities will continue next year but returns will slow to single-digit rates. Strong fundamentals and healthy growth in the U.S. economy support a case for investor optimism and opportunism; however, in the lower-return, higher-volatility environment projected ahead, selective allocation and defensive portfolio moves will be crucial for performance.
At the annual BofA Merrill Lynch Year Ahead Outlook news conferences held today in New York and London, analysts from the Institutional Investor magazine top-ranked global research firm summarized their outlook for the U.S. and global economies as cautiously optimistic.
"While our key measures suggest that the bull market in equities can continue, the sentiment is far from euphoric," said Candace Browning, head of BofA Merrill Lynch Global Research. "The world appears to be under-allocated to stocks, and we believe we are still only a third of the way into the Great Rotation from bonds. In the U.S., we are maintaining our long-term sector weightings with no changes from 2014, as many of the macroeconomic expectations last year have been delayed. In the current environment, now is the time for investors to be highly selective and make tactical moves to position portfolios for more thematic investing in a transforming world."
Robust U.S. economic growth continues to outpace the rest of the world, boding well for U.S. employment, wages and housing in 2015. Core inflation is expected to remain steady, and as the new year begins, confidence is high, oil prices are low, the dollar is strong and Washington is relatively calm. As stocks near fair value, sentiment among the research team shifts from extremely bullish to slightly bullish. In the second half of the year, the U.S. Federal Reserve will begin slowly hiking interest rates and investors can anticipate three key changes: lower liquidity, wider credit spreads and higher volatility.
Against this backdrop is moderately accelerating global growth, offset by the very real threat of deflation outside the U.S., particularly in Europe. The BofA Merrill Lynch Global Research team made the following 10 macro calls for the year ahead.
The Standard and Poor's 500 Index expected to rise to 2200. While we believe the era of excess returns and excessively low volatility is in the past, the secular bull market in stocks should continue. Expected gains in the year ahead imply a price return of approximately 6 percent, in line with an anticipated modest deceleration in earnings growth.
U.S. and global economic growth accelerating. The U.S. economy should continue to grow with household and corporate balance sheets nearly fully recovered and with more stable Federal and state and local fiscal policy In 2015, U.S. GDP growth is projected at 3.3 percent, with global real GDP growth of 3.7 percent (up from 3.2 percent in 2014) and Euro Area GDP growth of 1.2 percent.
Moderate emerging market acceleration. Economic growth in emerging markets should reach 4.5 percent next year, up slightly from a disappointing 4.2 percent in 2014 (but below the consensus call of 4.8 percent). The improvement should be driven by stronger U.S. growth, lower energy prices and cyclical rebounds in a few large economies like Brazil and India.
Inflation, disinflation and deflation. Low inflation is driving policies in every country. Core inflation in the U.S. is expected to remain steady at about 1.5 percent, well below the Federal Reserve's 2 percent target. Meanwhile, the global backdrop is disinflationary. In 2015, we expect Japan to focus on ending deflation, while Europe faces a major threat of outright deflation, which if it occurs, could trigger another debt crisis.
Commodities face near-term headwinds. Moving into 2015, we see downside risks to energy prices on the back of OPEC's decision to allow the market to "stabilize itself." This could result in lower oil prices but also higher price volatility. Our Brent crude oil forecast is reduced for an average of $77 per barrel, and our WTI forecast is reduced to $72 per barrel in 2015. The combination of a strong U.S. dollar, higher interest rates and relatively subdued growth should keep other commodity prices in check in 2015. Even then, we expect base metals to perform relatively well on falling inventories, particularly aluminum and zinc, though copper is less certain. Lastly, gold prices potentially could fall to $1,100 per ounce.
Global rates and currencies: liquidity transfusion. The U.S. dollar should remain strong in 2015 as the U.S. economy outperforms and the Fed moves to the exit. Rates outside the U.S. are expected to remain low, or even decline, with the five-year German government bond yield potentially falling to zero and the euro/U.S. dollar and U.S. dollar/yen reaching 1.20 and 1.23, respectively, by the end of 2015.
Credit markets under pressure. We expect next year to bring an end to an unprecedented five-year reach for yield trade as investment grade credit spreads widen to 140 basis points with total returns close to zero. A paradigm shift in U.S. high-yield outlook should occur in 2015 with returns in the low single-digit range, as investors demand a higher premium for liquidity. Defaults should rise moderately to about 2.0-2.5 percent. IG and HY Issuance is expected to decline by 10-15 percent next year on less refinancing activity.
Global fixed income: a call for quality. The story of 2015 may be outflows for both retail and institutional investors in the U.S. and wider investment-grade spreads. U.S. investment-grade bonds could see a total return of zero. Meanwhile, investment grade in emerging markets should return 2.4 percent; in Europe, 1.5 percent to 2 percent; and in Asia, 1.4 percent. Total returns for high yield could finish around 6 percent in Asia and the emerging markets, around 5 percent in Europe and 2-3 percent in the U.S.
Hope springs eternal for U.S. housing market. New home sales are picking up to more normal levels, rising 18 percent in 2015 and 13 percent in 2016 from extreme lows. Existing home sales should increase by a more moderate 5 percent in 2015 and 3.2 percent in 2016, while home price appreciation continues to slow.
U.S. energy boom set to slow. Total U.S. energy production continues to be driven by substantial shale production; however, most shale oil projects generate very little free cash flow, which means that output is highly price-sensitive. The steep price drop will impact operations of small, levered shale producers. Thus we see U.S. shale oil output growth dropping down to half of this year's levels. In 2015, we expect natural gas prices to average $3.90 per million British thermal units, driven by continued strong domestic production growth of 3.1 billion cubic feet per day and a drop in weather-sensitive demand. Both the U.S. natural gas and thermal coal markets are expected to remain weak throughout 2015, in our view, and liquid natural gas should enter a bear market.
BofA Merrill Lynch Global Research
The BofA Merrill Lynch Global Research franchise covers nearly 3,400 stocks and 1,100 credits globally and ranks in the top tier in many external surveys. Most recently, the group was named Top Global Research Firm of 2013 by Institutional Investor magazine; No. 1 in the 2014 Institutional Investor All-Europe survey; No. 1 in the 2014 Institutional Investor All-Asia survey for the fourth consecutive year; No. 1 in the Institutional Investor 2014 Emerging EMEA Survey; No. 2 in the 2014 Institutional Investor All-America survey; and No. 2 in the 2013 All-China survey. The group was also named No. 2 in the 2014 Institutional Investor All-Europe Fixed Income Research survey; and No. 2 in the 2014 All-America Fixed Income survey for the third consecutive year.
Bank of America
Bank of America is one of the world's largest financial institutions, serving individual consumers, small businesses, middle-market businesses and large corporations with a full range of banking, investing, asset management and other financial and risk management products and services. The company provides unmatched convenience in the United States, serving approximately 48 million consumer and small business relationships with approximately 4,900 retail banking offices and approximately 15,700 ATMs and award-winning online banking with 31 million active users and more than 16 million mobile users. Bank of America is among the world's leading wealth management companies and is a global leader in corporate and investment banking and trading across a broad range of asset classes, serving corporations, governments, institutions and individuals around the world. Bank of America offers industry-leading support to approximately 3 million small business owners through a suite of innovative, easy-to-use online products and services. The company serves clients through operations in more than 40 countries. Bank of America Corporation stock (NYSE: BAC) is listed on the New York Stock Exchange.