Finance Jobs That Will Make You Minted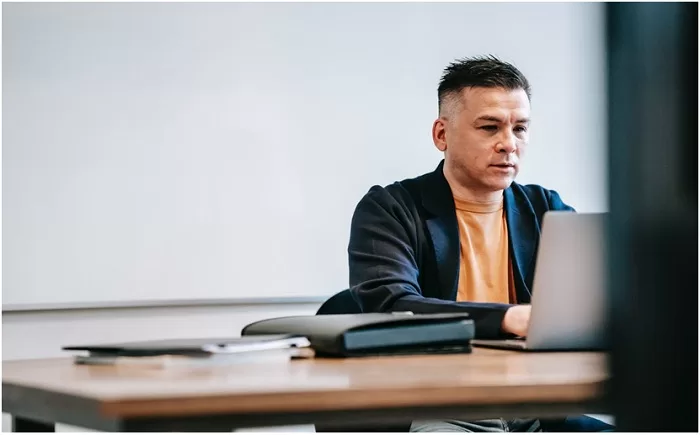 Finance industry jobs can pay exceptionally well. Workers with the right skills are in high demand, and entry skill requirements tend to be quite lofty.
For many of these jobs, a diploma is essential. Many workers also have a degree to their name. People with MBAs aren't uncommon.
But beyond that, it helps to specialize. Having a Graduate Diploma in Applied Finance, for instance, can make you more attractive to organizations looking for quants. Likewise, studying management can also put you in a good position for senior positions that go beyond the need for pure technical skills.
So what types of jobs are available? Let's take a look at some of your options:
Underwriting
An underwriter is someone who attempts to measure the risk posed by a client. It could be a homeowner looking to get insurance for their building contents or a hotel operator with 400 individual rooms. In either case, there is a certain expected cost that the client will pose. For instance, the average homeowner might cost the insurance company the underwriter works for $100 per year. Therefore, the firm can cover its costs and make a healthy profit by charging the customer $20 per month in premiums, or $240 per year.
Underwriting is a reasonably challenging job and can pay quite well. Expect to make anywhere between $60,000 and $120,000 annually.
Venture Capital
Venture capital firms supply startups and growing businesses with the financial support they need to get to scale. They usually enter the picture when the company has proven business value.
Venture capital employees need to be adept at valuing businesses and calculating fair equity stakes. They also need to be good at determining when they should get out of a particular business and when it's likely to fail.
As such, you'll need to be good at number crunching and evaluating the quality of a business. You'll also need to be dialed into the technological background of the firm, keeping an eye on any disruptive technologies that could lead to break-out success or outright failure.
Venture capital entry salaries are significant. Expect to make between $130,000 and $230,000, with bonuses if you make good calls.
Private Equity
Private equity is involved with raising capital for companies not publicly listed on stock exchanges. These tend to be private, small, and medium-sized businesses with a single owner, though there are significant exceptions to this rule.
Specialist banks and financial institutions employ private equity experts to help them make better decisions on who to invest in. These individuals then invest funds in various private firms and get to keep a portion of the profits if they are successful and make the right calls.
Most private equity professionals start out at investment banks. They then build their career credentials before leaping to direct investment in promising firms.
Trading
Professional trading takes various forms and offers highly variable pay, just because returns are so trader-specific.
Buy-side traders usually work for asset management firms and pension funds. These professionals attempt to make money under the guidance of a portfolio manager.
Sell-side traders usually work for investment banking firms and other financial institutions that sell securities on the open market. Their job is to secure the best possible prices for these instruments.
Lastly, hedge fund traders are employees of hedge funds who use trading strategies to make the fund and its clients even more money. They can work independently, or take instructions from the hedge fund manager.
Economic Analysis
Economists tend to have different opinions on the state of the economy, but occasionally, some of them get things right. And because of this, companies value their input.
Regular economists are present at most financial institutions, banks, and asset managers. Their job is to forecast what is likely to happen in the economy or track the response to specific events, such as fed announcements or labor reports. Salaries tend to be anywhere from $75,000 to $100,000 per year.
Some analysts work as quants. Instead of producing reports and speaking about them publicly, they work diligently in the background, creating mathematical models of what might happen in the future. They then sell these to hedge funds, mutual funds, and investment banks that want to know where things are likely headed.
Portfolio Management
If you really want to make a huge amount of money in financial markets, become a portfolio manager. These professionals charge a fee for investing other people's money, skimming profits off the top.
Clients can be all sorts of people and groups in society. Some portfolio managers, for instance, manage funds for large institutions while others collect money from thousands of smaller individual investors.
Financial Analyst
Financial analysts explore potential investment options and make recommendations to companies. Traders and portfolio managers then take their input and put it into practice in the markets.
Financial analysts work primarily in the financial sector, but they are also found throughout the economy. Companies hire them to help them with future spending, cash flow, and budgeting plans.
Investment analysts tend to be quite highly paid. These professionals can earn between $96,000 and $135,000 per year. They usually provide their employers or clients with buy, sell or hold recommendations. And they may work on behalf of portfolio managers for buy-side corporations.
Regular financial analysts are more numerous among government and conventional corporations. Their work involves exploring corporations' capital structures, maintaining budgets, and reporting to chief financial officers and treasurers.
Conclusion
The financial sector is still a lucrative place to be. Workers earn high incomes, second only to the tech industry. The trick is to develop rare skills and then put them to use in a way that helps others make more money.
Not all careers require a mathematical focus, but it does help. If you understand the quantitative aspect of the job, you're putting yourself at a significant advantage.
Career paths in the financial sector aren't always clearly defined. In many cases, you can move laterally between firms and ascend the corporate ladder that way, increasing your pay considerably with each jump you make.