Fancy a free Frappé from Costa Coffee?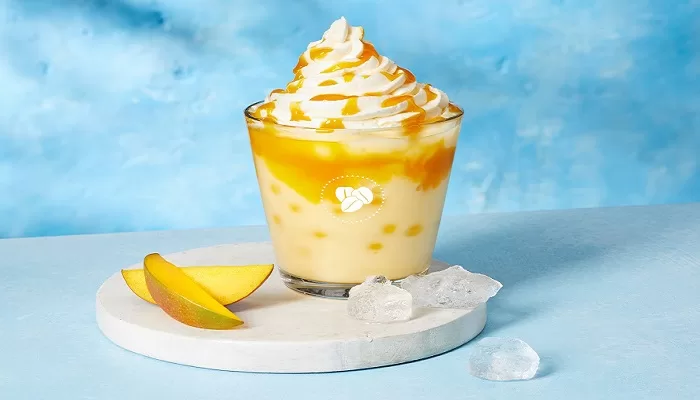 Costa Coffee, the Nation's Favourite Coffee Shop*, has announced a second FREE drinks offer for cold coffee lovers and this time customers will be able to enjoy a FREE drink from Costa Coffee's Frappé or limited-edition Iced Velvet Latte ranges from Saturday 25 June.
With National Picnic Week well underway, Costa Coffee is offering the ideal refreshment for any picnic set-up, and it comes just in time for the weekend! On Friday 24 June, registered Costa Club members who scan the mobile app after purchasing any drink from Costa Coffee's current menu via Click & Collect, in participating stores or at a Costa Express machine will receive a voucher for one FREE drink from the Frappé or Iced Velvet Latte ranges that can be redeemed from the following day at a participating Costa Coffee store.
Costa Coffee continues to toast to the launch of its biggest and coolest summer drinks range yet and what better way to celebrate than enjoying one of the scrumptious options from the new Frappé range to indulge taste buds? Choose from something sweet such as the Tropical Mango Bubble Frappé & Light Dairy Swirl or Strawberry & Cream Frappé. Or chocolate fans could opt for the Chocolate Fudge Brownie Frappé or the Mint Choc Chip Frappé & Cream.
For an iced twist on a Costa Coffee classic, pick one of three drinks from the Iced Velvet Latte range. They are all delicious and are made with a dairy alternative of either oat, coconut or almond milk, making them a great plant-based option**.
Make sure not to miss out, as this exclusive offer can only be redeemed across participating Costa Coffee stores*** from Saturday 25 June to Thursday 30 June – before Costa Coffee surprises customers with a third exciting offer the following week.
Source: Costa Coffee