There Are 'Ice' Days Ahead As Costa Coffee Launches Its Coolest Iced Drinks Deal Yet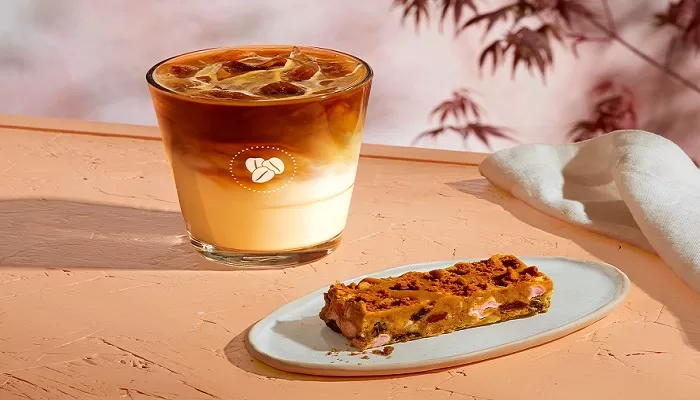 It is official, Iced Lattes are one of the most popular iced-based drinks Costa Coffee sells in-store, with sales more than doubling (+135%) from 2020 to 2021. And it appears Iced Lattes, a refreshing twist on a Costa Coffee classic, is also a fan favourite for customers ordering across Click & Collect or from Costa Coffee's delivery partners – Just Eat, Uber Eat and Deliveroo.
To honour this new found love and celebrate Costa Coffee launching its biggest and coolest summer drinks range yet, the Nation's Favourite Coffee Shop*, is gifting customers FREE over ice drinks from Saturday 18 June. And what better timing and a perfect way to cool down as temperatures are set to soar to 30°C across parts of the UK this week.
On Friday 17 June, registered Costa Club members who scan the app after purchasing any drink from Costa Coffee's current menu via Click & Collect, in participating stores or at a Costa Express machine will receive a voucher for a FREE over ice drink that can be redeemed the following day at a participating Costa Coffee store.
There's plenty of drinks to choose from, with coffee lovers able to enjoy an Iced Latte or Iced Mocha. Or for those who fancy something different, customers can choose to cool down with the new 'tea-licious' FuzeTea Iced Tea range, or selection of refreshing Fruit Coolers including the popular Mango and Passion Fruit Cooler or scrumptious Lemonade or Strawberry Lemonade**.
But be quick…as this unmissable offer can only be redeemed across participating Costa Coffee stores*** from Saturday 18 June to Thursday 23 June before the next exciting offer begins the following week so stay tuned!
Rebecca Brock, Commercial and Customer Director at Costa Coffee UK & Ireland, said: "We couldn't have timed our free over ice drinks offer better, with a mini heatwave visiting the UK over the next few days. Whether your go-to summer drink is a classic Iced Latte, a refreshing Iced Tea or maybe something a little fruiter from our range of Fruit coolers, why not enjoy a free drink on us to help cool you down."
This special offer comes as Costa Coffee reveals new data which shows the popularity of its Iced Coffee, Iced Tea and Fruit Coolers. Stats show these drinks were some of the most popular cold drinks sold across stores in 2021. Figures reveal over 7 million iced coffees were sold across Costa Coffee stores in 2021, with 86,000 sold every day. What's more, across the Costa Club app, these drinks are also some of the most popular cold drinks ordered by customers across the summer months last year.
In 2021, the South West region and seaside towns such as Cornwall, drunk the coldest beverages across the peak summer months in stores and customers in Bristol purchased the highest proportion of cold drinks than any other region from the Costa Club app. And for those who prefer to cool down in the summer sunshine without a coffee, Fruit Coolers**** or delicious Peach Iced Tea, sales increased in stores by +72% and +117% from 2020 to 2021, respectively.
Source: Costa Coffee