Due Diligence on Options Trading Platforms Gains Prominence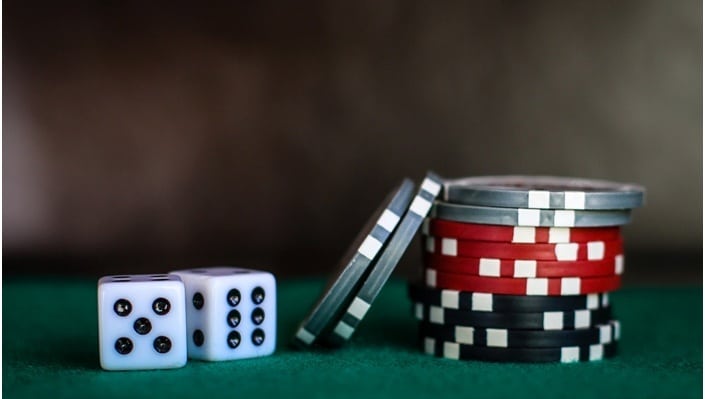 After the untimely death of a young options trader, we want to underline the importance of educating the trading community.
Earlier this summer, traders around the world were issued a shocking reminder of the darker side of options trading. In a tragedy that stunned the trading community, 20-year-old Alex Kearns took his own life after checking the state of his Robinhood trading account. With over 13 million users, Robinhood has increased its user numbers thirteen-fold since 2016. As a result, it has become one of the most popular ways for sometimes inexperienced investors to enter the stock market.
Confusion led to the ultimate price being paid
It is now clear that the young trader may have committed suicide due to a simple error of judgement. Evidence has come to light that he misconstrued the financial statement he was issued by Robinhood, which stated that he had a negative cash balance of over $730,000. It appears that he had confused normal debt with negative cash and buying power. As experienced traders will know, these are not the same thing, and it is likely that this misunderstanding contributed toward Alex Kearns paying the ultimate price.
Alex's negative cash position of over $730,000 could have indicated an unsettled options trade and related stock values. Traders usually have to wait until the next trading day for corresponding trades covering buys to be executed, which means that the buying power and cash balances show as negative values until that happens. It is very possible that Alex did not realize this.
Need for stronger vetting processes
Underlining this assumption, Alex wrote a note to his family, which they found after he had died. He explained that he had not understood what he was doing and that he thought he was only risking money that he actually owned. He also questioned why someone so young with no job could have been assigned such a huge sum to play with as leverage. This has raised inevitable questions on whether inexperienced and young traders fully understand the risks that comes with options trading and other complex financial instruments. The checks in place among some exchanges to prevent this situation are insufficient and immediate action is required.
Erika Safran of Safran Wealth Investors has raised further questions over how seriously new investors take the risks involved. She likens trading apps to gambling apps, rather than investing apps. "There's a level of sexiness," she claims. "It's appealing, people find it exciting. Psychologically, it doesn't feel like real money.
Importance of due diligence for options trading platforms
The team behind Business24-7 have long understood the high risks associated with options trading and have made it their mission to pass on their research findings to their readers. To achieve this goal, they have spent years conducting extensive research on the best platforms available for this and several other financial instruments. As you would expect from an industry leading brokerage comparison site, they put special emphasis on the educational tools available and the checks in place. That is what inspires industry-wide confidence in their selection of the very best brokerages on the market.
According to their research, the clear market leader for options trading is IQ Option. In their view, IQ Option is one of the best known and longest standing online brokers and ranks highly for its strong UX and quick withdrawals. Founded in 2013 by IQ Option Europe Ltd, IQ Option is generally considered to be a safe and trusted brokerage, especially when it comes to binary options.
Regulation
With over 7 million registered users, IQ Option is licensed by CySEC (Cyprus Securities and Exchange Commission) under License No. 247/14. Since Cyprus is a European Economic Area (EEA) country, this allows IQ Option to offer certain products and services to other countries. This means it can be found in the following registers:
The Financial Conduct Authority (FCA) of the United Kingdom (Reference number: 670182)
The Commissione Nazionale per le Società e la Borsa (CONSOB) of Italy (Registration No. 0008204/15)
The National Securities Market Commission (Comisión Nacional del Mercado de Valores, CNMV) of Spain (Registration No. 3867)
The Financial Agents Register (Regafi) of France (Registration No. 75119)
The Netherlands Authority for the Financial Markets (Autoriteit Financiële Markten, AFM)
The Financial Supervision Authority (EST: Finantsinspektsioon), a financial regulator in Estonia
The Czech National Bank (Česká národní banka, ČNB), the central bank and financial market supervisor in the Czech Republic.
Categorisation checks
IQ Option restricts trading of binary and digital options exclusively to "professional clients". This is to ensure that only experienced traders with a full and clear understanding of the responsibilities and consequences involved are allowed to participate. IQ Option defines a "professional client" as "a client who possesses the experience, knowledge and expertise to make his own investment decisions and properly assess the risks that he incurs".
To ensure this definition is fulfilled, IQ Option also goes into great depth on the rules and regulations they have in place regarding client categorisation. Here they state the requirements for trading binary and digital options as a professional client. IQ Option's approach to categorisation complies with the implementation of the Second Markets in Financial Instruments Directive (MiFID II) and the provisions of the Financial Services and Activities and Regulated Markets Law L. 87(I)/2017.
Education
Business 24-7 research reveals that IQ Option's conscientious approach to trading education has given rise to a series informative videos about options on their website, underlining the seriousness with which they take their responsibilities. These videos include the following subjects:
What are options?
Introduction to digital options
How to sell options before expiration
How to trade digital options?
How to trade binary options?
How to trade FX options
However, even though IQ Options is Business24-7.ae's pick for the best options trading platform, there are several other long-standing alternatives which have taken the right approach to ensuring that its users have a trading experience that is as safe and profitable as possible. According to Business 24-7, they are all worth investigating in greater detail.
Conclusion
There is only way we can overcome preventable tragedies like those that befell Alex Kearns and his family and friends. That is through education and stronger vetting processes, and a willingness to put responsibility before the desire to make a quick buck. Options trading and other financial instruments involve a high degree of complexity and risk, and that is why these services should be reserved only for experienced traders who fully understand what is involved. It is also vital that anyone trading options fully understands how to read the financial statements they are sent, and the full implications of the decisions they take. It is each brokerage's responsibility to ensure that the necessary checks and safeguards are in place to make this happen. Business 24-7 is a crucial element in the learning process, which is why they should be the first port of call for brokerage research and sign ups. Together we can take the responsible approach necessary to make trading a safe and secure experience for everyone.