New York Stock Exchange: Social Media Expert Shares Insider Tips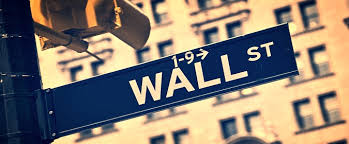 Ever wonder what it would be like to run social media for the New York Stock Exchange? Digital and Social Media Manager Matthew Kobach is here to tell you all about it. Find out what a day in the busy life of an NYSE digital marketer looks like, learn which formats work for audiences interested in the finance sector, and more, in this exclusive interview.
1. Can you tell us a bit more about the New York Stock Exchange's (NYSE) collaboration with big brands and names in entertainment?
We are fortunate that some of the world's biggest brands are already in the building for the NYSE Opening and Closing Bell, IPOs, analyst days, celebrations, or any other number of events that we host daily at the NYSE.
That means collaboration on social media is a natural extension of a company's visit. We have so many inspiring people walking through our doors that it would be a disservice to not create content with these individuals.
To maximize this opportunity, we have a content platform that offers a host of different styles of interviews, ranging from informal short-form discussions to more formal long-form interviews.
The best part? All of our content series can be accessed through our multiple social channels. Here's a list of some of the formats we regularly create:
"60 Seconds with" – A quick interview recorded vertically on a mobile device capturing career advice from the world's top business leaders.
"Inside the ICE House" – A long-form podcast with leaders, entrepreneurs, and visionaries who dream of building businesses and changing the world.
"NYSE ICEbreakers" – A 5-minute interview recorded live on the Trading Floor that gives business leaders, athletes, and celebrities the opportunity to discuss new products and initiatives.
"Slice" – An in-depth interview series co-produced with Cheddar, which helps viewers "slice" through the noise to get to the truth of what CEOs, entrepreneurs, and innovators are doing to change our future.
While being at the NYSE is a unique experience, we also offer opportunities to showcase companies without ever having to step into the building.
A great example of this was when mattress brand, Casper, introduced their new nap store. Also when e-commerce brand Wayfair added a new app feature. With both of these major events, we were able to leverage the flexibility of social media formats to collaborate with other stakeholders. These are examples of how we can create great content, no matter where an event is taking place.
While we do have the advantage of having access to amazing companies visiting every day, we don't want to limit ourselves to only creating content with companies that are in the building.
2. NYSE publishes some killer Stories. How much would you say Stories contribute to your social media presence right now, and how do you see that format evolving?
We adopted Stories so quickly for the same reasons we adopted Snapchat. We love the ability to bring people into our experience. These formats are such an effective way to showcase what happens at the NYSE – and require minimal resources.
By the time Instagram and Facebook integrated the story functionality into their platforms, we had already cut our teeth on creating story content. We now place an even greater emphasis on Stories because of the important real-estate they take on their respective apps (literally at the top of both the Facebook and Instagram apps).
One major key to our Stories success has been producing daily content. It's important to regularly post a steady stream of content. That way your audience eventually comes to you for information rather than looking elsewhere. It's important for us to make the NYSE part of our audience's daily routine. We do this by constantly sharing relevant Stories that either inspire, educate, entertain, or inform.
In terms of the future of Stories, I anticipate its popularity will only rise as Facebook continues to push the functionality on their apps. In time, I predict that these platforms will find even better ways for brands to engage with their end consumers and customers in dynamic new ways.
3. What does a regular day look like for a social media manager at NYSE?
Every day is exciting at the NYSE. We are constantly welcoming global business leaders, Heads of State, and even celebrities. It's safe to say there's never a dull moment.
Perhaps one of the most thrilling days for a social media manager is when a company goes public (through an IPO). Planning takes place months in advance, and our goal for IPO days is to make our followers feel as if they are part of the experience. We educate them throughout the day on how an IPO works, and why it's so important for companies looking to raise money to bring their innovations to life.
The day starts early for us – sometimes the night before – as we capture the raising of an IPO company's banner on our iconic façade outside. At 8:00 AM, I head into our Boardroom to begin the IPO ceremony. I then follow our IPO company to the Trading Floor for the Opening Bell – the official sign of the US market's opening for the day. With several hundred people on the floor, and traders shouting prices and orders, my job is to capture the activity and post in real-time so that our followers (and any employees of an IPO company that are unable to attend in person) can watch anywhere around the world – from China to Canada, from the UK to Brazil.
Once the stock opens, I interview the CEO so that they can share their experience and insights. I'll then use our in-house photographer and videographer to create additional materials for our social channels. Once we have what we need to tell a compelling story, we share it across Twitter, Facebook, Instagram, Snapchat, LinkedIn, and even Pinterest.
While some might consider that a day's worth of work, that's often just a morning at the NYSE. In the afternoon, we film a quick market update with Cheddar's lead anchor called "Chattin' with Cheddar". This collaboration has been very successful, as our audience has responded well to this fast-paced, story-friendly format.
And finally, when the dust has settled I like to spend some time each day seeing what my favorite brands are doing on social, as well as ideate future NYSE content for when we don't have an IPO.
4. What do you think are some challenges that the financial sector faces when it comes to social media marketing?
One of the main challenges we face is simplifying complex financial matters in a fun and entertaining way. The other is finding a solution to build content for an extremely diverse audience, from veteran financial experts to the general public interested in learning the basics of financial markets.
Our goal is to offer a broad range of content that informs all audiences and ultimately gets them excited to follow the NYSE. We've had such success in building a loyal social media audience that we are confident that companies and spokespeople will find extreme value and active engagement when they collaborate with us.
Matthew Kobach has more than 10 years of experience in the digital and social media landscape. Earning his MA in Communications, he became one of the first to ever pursue a PhD exploring the effects of social media. In 2015 he joined the New York Stock Exchange which has since transformed from a social media unknown into an industry leader, resulting in millions of social followers, recognition by media outlets as an example of how brands can effectively leverage social media. NYSE has also earned its place as the #2 Most Engaging Financial Industry Brand on Instagram.