DBS Launches Singapore's First Green Car Loan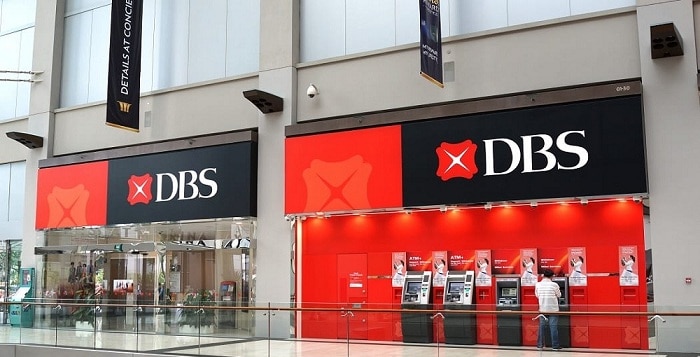 At 1.68% p.a. – the industry's lowest – the DBS Green Car Loan is applicable to all electric and hybrid cars
Bank is also Tesla's preferred financing partner in Singapore
DBS is launching Singapore's first green car loan, the DBS Green Car Loan, to encourage car owners in Singapore to reduce their carbon footprint. Available from 1 March 2021, the DBS Green Car Loan provides a 1.68% p.a.[1] car loan to all customers purchasing new and used electric and hybrid vehicles. The rate is currently the lowest in the industry. As part of the DBS Green Car Loan package, the bank will donate a tree planting towards NParks' "OneMillionTrees" movement for each customer who takes up the loan. The bank is also Tesla's preferred financing partner in Singapore and the preferential rate of 1.68% p.a. is already available to Tesla car buyers.
Said Jeremy Soo, Head of Consumer Banking Group (Singapore) at DBS Bank, "There are some 43,000 electric and hybrid cars registered in Singapore today, comprising just 6.8% of the car population here[2]. In Norway, the global leader in electric car market share, electric cars make up 54%[3]. There is clearly much room for growth and we hope the introduction of Singapore's first green car loan will help alleviate affordability concerns and be the tipping point for car buyers including electric or hybrid vehicles in their consideration set. Across the organisation, we've been single-mindedly pursuing our sustainability agenda – where we hope not just to lead by example but also make it easy for our stakeholders, customers and communities to participate in sustainable development together. The DBS Green Car Loan is an example of our efforts to incentivise adoption of green practices and carbon footprint reduction."
Based on a March 2020 report done by DBS and the Impact Institute, "Impact assessment of lending to the automotive industry", lending to the electric vehicle (EV) instead of combustion engine vehicle (CEV) sector has lower environmental and social costs of approximately 40% and 16% respectively. The study shows that "when considering the various effects, the transition from CEVs to EVs can result in a strong improvement of the environmental impact".[4]
The DBS Green Car Loan is also in in line with the Singapore government's announced initiatives in 2020 to support their target of replacing Internal Combustion Engine vehicles by 2040. This includes expanding EV charging infrastructure significantly to 28,000 by 2030, and an early-adoption incentive scheme for EV buyers from 2021 to 2023 which will offer rebates capped at SGD 20,000 per vehicle. Interested parties can email their enquiries about the DBS Green Car Loan here, before its launch on 1 March 2021.
The DBS Green Car Loan is the latest in a series of initiatives undertaken as part of DBS' commitment to sustainable development. The bank partnered BlueSG, Singapore's first 24/7 electric car sharing service, to encourage customers to take an environmentally-friendly approach with their rides. Last year, DBS/POSB cardholders accumulated over 1,360 tons in carbon emissions savings while clocking more than 18 million kilometres on the road. In early February 2021, DBS also announced that it had raised its sustainable finance target to SGD 50 billion by 2024, accelerating its sustainability agenda in helping customers incorporate sustainable business practices into their overall business strategy. This year, DBS was the sole company in ASEAN in the top global quartile of Bloomberg's Gender-Equality Index. DBS was also the first Asian bank and Singapore company to join global renewable energy initiative RE100 in 2017.
[1] This is a fixed flat rate
[2] Source: LTA, "Motor vehicle population by type of fuel used", link, data as of 31 December 2020
[3] Source: World Economic Forum, "Norway sets electric vehicle record", link, 8 January 2021
[4] Impact assessment is broad-based and not limited to Singapore. Based on DBS' pilot impact measurement study in partnership with Impact Institute, "Impact assessment of lending to the automotive industry", link, Pg 11 & 16
About DBS
DBS is a leading financial services group in Asia with a presence in 18 markets. Headquartered and listed in Singapore, DBS is in the three key Asian axes of growth: Greater China, Southeast Asia and South Asia. The bank's "AA-" and "Aa1" credit ratings are among the highest in the world.
Source: DBS