DBS Invests in Mobile and Online Classifieds Marketplace Carousell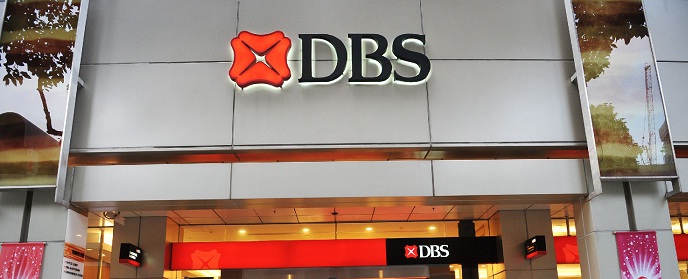 DBS invests in mobile and online classifieds marketplace Carousell
DBS Bank announced it has participated in classifieds marketplace Carousell's latest Series C fund raising round, which raised a total of USD85 million from multiple investors.
Carousell is one of the world's largest and fastest growing classifieds marketplaces. Carousell's leading mobile app, which enables anyone with a smartphone to buy and sell online, currently serves 19 major cities in seven markets in Asia. Listings on the Carousell marketplace now exceed 144 million. Over the past year, the Carousell marketplace has expanded beyond preloved items to include cars, property, jobs, services and finance.
DBS' investment in Carousell further expands its ecosystem partnerships, and strengthens the bank's efforts to embed itself in the lives of customers across the region. In conjunction with the investment, DBS and Carousell will be collaborating to offer financial products and payment services on Carousell's platforms.
Said DBS Group CEO Piyush Gupta, "DBS has been leveraging digital technology and innovation to seamlessly integrate banking into the lives of customers. We're stepping up our participation in ecosystems, improving the customer journey and using data to inform our offerings. The investment in Carousell further builds on that. As a strategic partner to Carousell, we can leverage on Carousell's platforms to connect to its community both inside and outside of Singapore, and strengthen our next-generation proposition jointly with Carousell."
"We're thrilled to add DBS as an investment partner, and look forward to a long collaborative relationship," said Siu Rui Quek, Carousell Co-Founder and CEO. "DBS and Carousell both share the same principles of solving problems and creating value for the community. We are excited to work together to make buying, selling and connecting with one another faster and simpler than ever."
In the last two years, DBS has tied up with a multitude of ecosystem partners to offer a seamless banking experience. In 2017, the bank launched DBS Car Marketplace, Singapore's largest direct seller-to-buyer car marketplace, and earlier this year, the bank also introduced DBS Electricity Marketplace which allows households to seamlessly switch to other retailers following the liberalisation of the retail electricity market in Singapore. In addition, the bank runs Property Marketplace, a platform that connects tenants and landlords.
Weaving banking into the daily lives of customers through partnerships is in line with DBS' ethos of enabling customers to spend less time banking and more time on the things they care about, and so "Live more, Bank less."
About DBS
DBS is a leading financial services group in Asia, with over 280 branches across 18 markets. Headquartered and listed in Singapore, DBS has a growing presence in the three key Asian axes of growth: Greater China, Southeast Asia and South Asia. The bank's "AA-" and "Aa1" credit ratings, are among the highest in the world.
About Carousell
Carousell is a classifieds app that makes selling as easy as taking a photo, buying as simple as chatting. Launched in August 2012, Carousell began in Singapore and now has a presence in seven markets across Asia. With over 144 million listings, we are one of the world's largest and fastest growing marketplaces in Southeast Asia, Taiwan and Hong Kong, and is backed by Rakuten Ventures, Sequoia India, 500 Startups, Golden Gate Ventures, DBS and EDBI. The Carousell marketplace has a diverse range of products across a variety of categories, including cars, lifestyle, gadgets and fashion accessories. Download the app for iOS or Android, and visit www.carousell.com for more information.