Barclays backs sustainability with new Green Trade Loans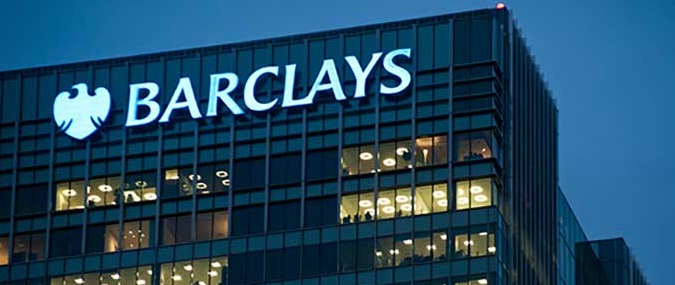 Barclays Corporate Banking has launched a new Green Trade Loans product, designed to help meet clients' working capital needs when pursuing sustainable activities. The move follows the bank's decision late last year to develop a suite of products aimed at boosting investment in green projects, with Green Trade Loans focused on tackling funding challenges related specifically to trade and working capital financing.
Accessing the right funding options can be crucial for businesses who are attempting to reduce their environmental impact alongside their day to day business activities. The new Barclays Green Trade Loan will provide support from procurement through to the final sale of goods. By securing funding from initial purchase to suppliers through to payment from buyers, businesses will be able to trade with confidence and plan and manage their cashflow more accurately.
The type of goods, services and activities that will qualify for the Barclays Green Trade Loan are defined in the Barclays Green Product Framework, developed with the support of Sustainalytics, the global provider of environmental, social and corporate governance research and ratings. Qualifying activities include working capital funding for renewable energy, energy efficiency and sustainable waste management projects.
Barclays is also working with UKEF, the UK's export credit agency, to help exporters access the finance they need to sell their green products and services overseas. Projects eligible for Barclays Green Trade Loans may also benefit from UKEF's Export Working Capital Scheme, allowing the bank to support a wider range of sustainable initiatives.
Baihas Baghdadi, Global Head of Trade and Working Capital at Barclays, said: "Late last year, we launched a range of products to encourage more environmentally conscious activity from our clients, but knew that developing a dedicated proposition to meet working capital needs and targeted at increasing sustainable trade was also required to support UK businesses' aspirations. We're proud that the Barclays Green Trade Loan is now available to facilitate more green trade and hope that it will play a big part in building momentum in support of the transition to a low-carbon future."
This new product is the latest example of Barclays' commitment to unlock access to green finance being driven by its Green Banking Council.
Dr Rhian-Mari Thomas, Chair of the Barclays Green Banking Council, added: "The Barclays Green Trade Loan adds to our growing green corporate banking proposition and furthers our ambition to bring green finance into the mainstream for all our customers and clients."
In addition to launching a range of innovative products and services, last year Barclays was the first UK bank to issue a green bond backed by UK assets and also recently launched the Barclays Green Home Mortgage, giving UK homeowners access to preferential rates for energy efficient properties.
More details on how Barclays Corporate Banking is supporting green ambitions can be found at barclayscorporate.com/green 
About Barclays
Barclays is a transatlantic consumer and wholesale bank offering products and services across personal, corporate and investment banking, credit cards and wealth management, with a strong presence in our two home markets of the UK and the US.