Construction Site Safety 101: How To Prepare For Medical Emergencies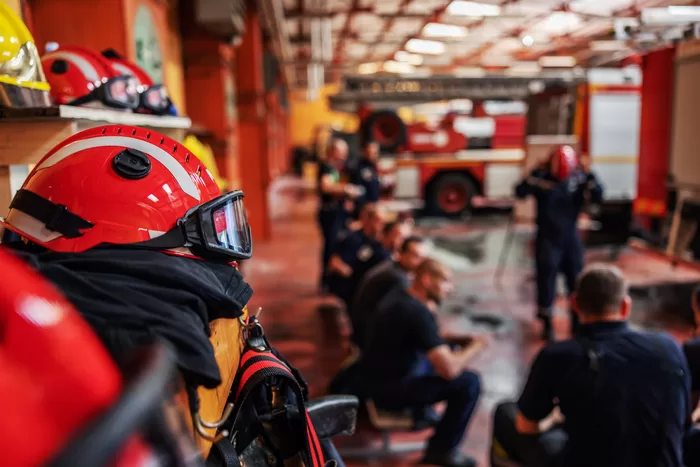 It only takes a moment for a construction accident to become life-threatening. The use of heavy equipment and laborious work make construction sites accident-prone areas. Recent research shows that the construction industry accounted for 46% of all fatal falls, slips, and trips in 2020.
No one can be completely prepared for an emergency, but the situation can be dealt with through proper risk management and preparation. Furthermore, professionals advise having an emergency plan to ensure staff knows how to respond during critical situations.
Below are some tips on how construction sites can prepare for medical emergencies:
Have A Complete First Aid Kit
A point person must be in charge of all workplace first aid kits. This person must make sure that all necessary first aid equipment is kept in a single and easily accessible location. The kit must also be in a sealed, weatherproof container.
Trained responders should have portable first-aid kits, and it is their responsibility to ensure they are always stocked. Using a metal kit is also recommended, especially in construction sites where heavy equipment can potentially cause damage to the kit.
First aid tools that are easy to use and apply are also very beneficial. An advanced tourniquet, for example, simplifies the process of applying pressure to a wound. A traditional tourniquet may take longer to secure and have more room for error, while an advanced one is functional in 25 seconds after being buckled up. With an advanced tourniquet, anyone (even untrained staff) can apply it in case of emergencies and save the life of a co-worker.
Employees Must Have A Valid First-Aid Training Certificate
Unless there is a hospital, clinic, or trained EMS responders nearby, you must ensure that there are enough trained responders to cover the job site during all work hours. For this, you have to make sure several employees in each shift have first-aid training to assist any injured workers on the site. They should also be in charge of safekeeping and locating the first aid kit and be familiar with all the items in it.
Accessible Communication System
In case of emergencies, your staff should know who to call. Aside from 911, you must keep a number of nearby hospitals and other emergency care units. Team leaders and supervisors must also be within reach so they can retrieve the injured worker's emergency contact list or inform family members about what happened.
 Set Up An On-Site Medical Unit
When an emergency occurs, it is essential to have a mobile medical unit on site to treat any injuries immediately with the help of a trained medical professional. A mobile medical unit best handles medical emergencies because of the equipment and additional headroom they provide.
A mobile medical unit on-site can treat injured patients rapidly, prevent potentially fatal situations, and provide first aid workers with enough supplies and equipment to respond to any type of emergency.
Mobile medical units can also be used as Emergency Transport Vehicles (ETV), which is very useful if the patient needs to be taken to a hospital for advanced trauma care. You don't have to wait for medical responders to arrive since you can immediately bring the injured worker to a hospital.
Create A Comprehensive Emergency Action Plan
It is in everyone's best interest, from employees to employers, to have an emergency action plan. Having a solid emergency response plan also shows that an organization cares about the well-being of its employees, which can help foster a more safety-conscious culture. The potential hazards, their results, the necessary responses, the documented protocols, and accessible assets should all be accounted for in an emergency response plan.
Building layouts, site layouts and maps depicting evacuation routes and utility corridors at a large scale, such as gas and water lines, should be discussed with all crews. Employees must be given emergency training once the response plan is finalized to ensure safety and preparedness.
Certain personnel must also be assigned to be in charge of first aid kits so every staff knows who to call when an emergency occurs. Every worker must also know the location of emergency buttons, the main power supply, and even fire hydrants so they can be accessed during emergencies.
Takeaway
Construction sites are generally safe places for work, but accidents can still happen from time to time. It is important to follow safety regulations in the workplace to minimize the risk of accidents. If an accident happens, the consequences might be mitigated when you equip your personnel with first aid kits, mobile medical units, and proper knowledge or training.