6 Strategies for Developing a Company Emergency Response Plan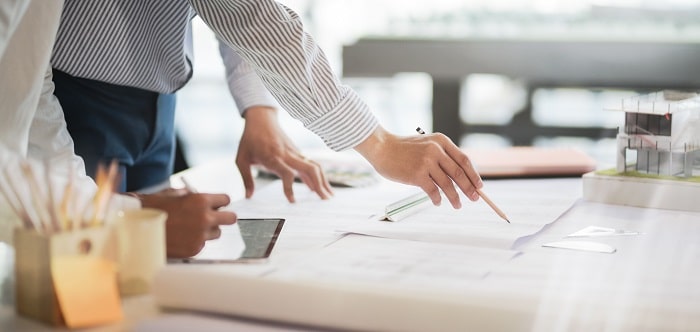 As many businesses have found out these past few months, disasters and emergencies can come in all forms. Whether it is a forced shutdown from a global pandemic or a natural disaster caused by severe weather, emergency situations have a dramatic effect on your company's profitability, infrastructure, and growth potential. Unfortunately, almost 25% of businesses that experience a major disaster never reopen the doors. Small business owners and startups are too optimistic to think about the need for an emergency preparedness plan, but the future of your business may depend on your ability to recover from a disaster. This is a short guide to help you create a functional preparedness plan.
Start With an Outline
You may be tempted to jump right in and make a list of things that constitute emergencies and how to address them, but you need to start with a basic outline of what you hope your plan accomplishes. At the highest level, you will want to reduce the severity of impact on your business, but this needs to take into account your employees, your assets, your operations, and your consumers. Your plan will need specific requirements to ensure that everything gets back to functioning as quickly and safely as possible. You need to take into account any local or federal laws, as the U.S. Occupational Health and Safety Administration details several specifics in emergency response guidelines for businesses of a certain size. There are industry-specific regulatory concerns that need to be addressed as well. Your initial plan needs to start with an outline of all the different areas that must be included, whether government regulation or the schedule of employees during different times of the day.
Evaluate the Risks to Your Business
After you are more familiar with the required elements of an emergency preparedness plan, you need to take a comprehensive look at the specific threats and exposures your company faces. Though it will be difficult to know all of the risks, you can identify those that will be the most negatively impacting and create a more focused and relevant response. Start with the most common adverse weather events and catastrophes. Things to consider would be earthquakes, floods, fires, hurricanes, or tornadoes. Less obvious but still potentially obvious would be active shooters, cybercrime, global pandemic, bomb threats, and so on. The nature of your business may also lead to considering threats, such as a power outage in a manufacturing plant or a contaminated product in a food processing facility. Use an industry-related checklist to evaluate areas of your business.
Conduct an Impact Analysis
After you have identified the risks, you need to predict how terrible to consequences of a situation would be. Understanding the level of business interruption that accompanies an emergency prepares you to most effectively deal with the threat. It could be damage to a building, replacing ruined inventory, or notifying consumers of a data breach. The most common conditions that follow an emergency situation include lost income or sales, increased expenses, delayed sales or income, regulatory fines, contractual penalties with vendors or suppliers, customer dissatisfaction, and delay with new business plans or deals.
Write Up a Detailed Plan
Once you have undertaken the monumental task of planning, you should have a fairly good idea of the exposures of your business and the impact they can have. Since you know what information your emergency preparedness plan needs, you can start delving into each line item with a clear strategy. This is another time-consuming process, but it has the greatest impact on how your business will bounce back. Address potential resources that need to be put in place, protective measures staff or property, evacuation or shelter in place procedures, and how you will communicate when your business is facing a crisis. A cloud based phone system can alleviate many concerns with communication during a business emergency, particularly since an operator wouldn't have to physically be on-site to communicate. Have financial resources in place and detail the recovery plan if your business suffers significant finanical loss. Emergency funding is always a necessary part of dealing with a disaster. Develop procedures to secure your IT infrastructure as well, whether it is saving or recovering information. Be sure to include an area for training employees on the response plan and practice scenarios for implementation.
Test Your Plan
Just writing up the plan isn't good enough to protect your company. You will want to consult with other business leaders on how comprehensive or realistic the plan is. Once you seek feedback and implement any changes, plan some time to test the plan. You should organize a company-wide meeting where the plan can be introduced to all the staff. This avoids miscommunication or incomplete information being passed out to the different departments and individuals. This can be an introductory meeting, but you will want to follow up with a formal training process. Ask your employees to provide feedback on their training and the plan in general, either in the form of a survey or reaching out personally. Their insight will let you know what areas need to be improved or made more clear. Regroup with the leadership team to make changes as necessary.
Work Out Recovery Strategies
Now that you have a plan, work on the recovery strategies that will take place post-disaster. Address labor needs, financial resources, office space or warehousing, construction plans, and insurance coverage. Have a strategy for each of the major facets of operations, from day-to-day utility needs or marketing campaigns to restore the public's faith in your company. An emergency can wipe out your company is you don't spend adequate time planning and preparing.